On Monday, September 26, 2022, Tyler Perry, who is currently promoting his new movie "A Jazzman's Blues," will appear as a guest on The Drew Barrymore Show.
"I wrote this 27 years ago, and I finally get to show it to the world," Perry tweeted when he shared the trailer. "This is my new movie, 'A Jazzman's Blues.' I can't wait for you to see it on Netflix."
"A Jazzman's Blues," one of the most eagerly awaited fall movies this season, makes its streaming debut on September 23 on Netflix, after making its world premiere at the 2022 Toronto International Film Festival.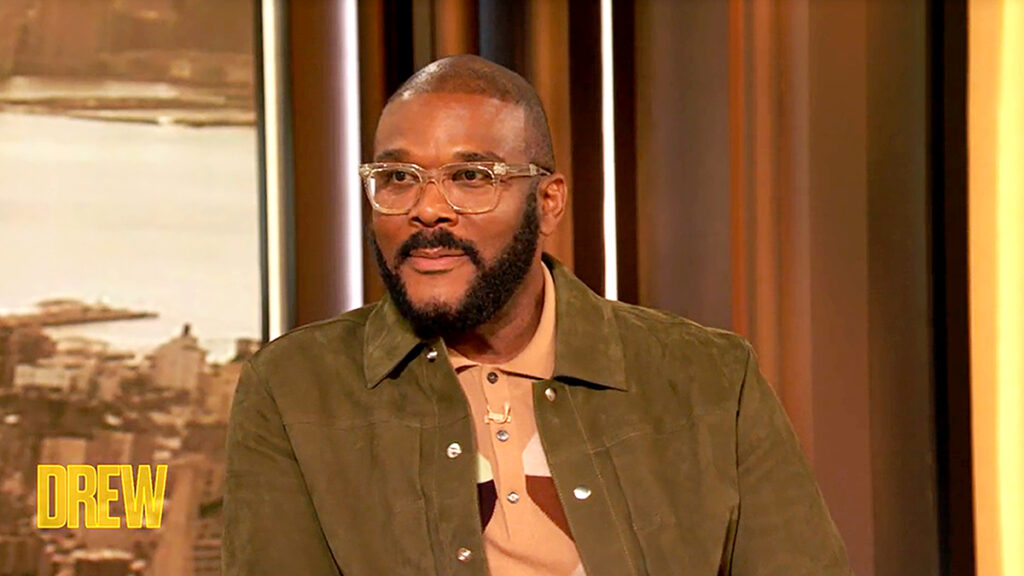 Drew Barrymore gets personal with Tyler Perry
His greatest joy is being a father to his 7-year-old son, Aman Tyler, despite being an actor, filmmaker, producer, director, author, writer, Emmy winner, and too many other accomplishments to count.
Drew: Something I was reading about you that really emotionally affected me and I felt a very personal connection to which is that you were saying about your son that raising him is doing a tremendous amount of healing for you. Will you explain what that means?
Tyler: We look so much alike it's like God gave me a mini version of me to give all the love to that I didn't get as a child, to give all of the love and correction, the parenting, the compassion, all of the things I didn't get and it's so very difficult for me to even look at him and not see myself as a little boy, so every time I hug him there's something in me that's hugging myself. Every time I'm giving him anything, it takes it back to the little boy that I was because I endured a lot of horrible things as a kid, so to see him coming up with this protection and love of a father standing in front of him, it just does something for the little boy in me.
To hear the complete interview, check out The Drew Barrymore Show Monday, September 26, 2022.
Check your local listing for times in your area.
We encourage your comments at debbiemorristv/comment below