'THE LAST OF US', coming to HBO and HBOMax in 2023
One of those suspenseful television shows that you should not watch alone and that you cannot wait for to begin. The recently released teaser trailer is shown below, be sure to check it out.
Scheduled for release in 2023, HBO and HBOMax will soon be home to the eagerly anticipated "The Last of Us" series, which is based on the critically renowned video game. In March 2020, HBO revealed plans to adapt The Last of Us for television. Producing the show will be Game Director Neil Druckmann and Chernobyl creator Craig Mazin of HBO. There are 10 episodes in the first season; HBO has not yet made any announcements regarding a second season.
The "The Last of Us" television series depicts a tough survivor named Joel who travels across a United States that has been devastated by a fatal sickness called the cordyceps fungus. He is eventually paid to smuggle Ellie, a 14-year-old girl, out of a restrictive quarantine zone, and they set off on a journey together. They both must travel across the United States and rely on one another for survival, so what begins as a simple task quickly turns into a violent, sad journey. Ellie, will be essential to discovering a treatment for the zombie-like virus that is ravaging humanity. The cordyceps fungus transforms victims into shambling monsters known as "clickers." They develop an insatiable appetite for human flesh and have spores that resemble mushrooms sprouting from their faces. The clickers can't see, so they hunt their prey using a terrifying sort of echolocation.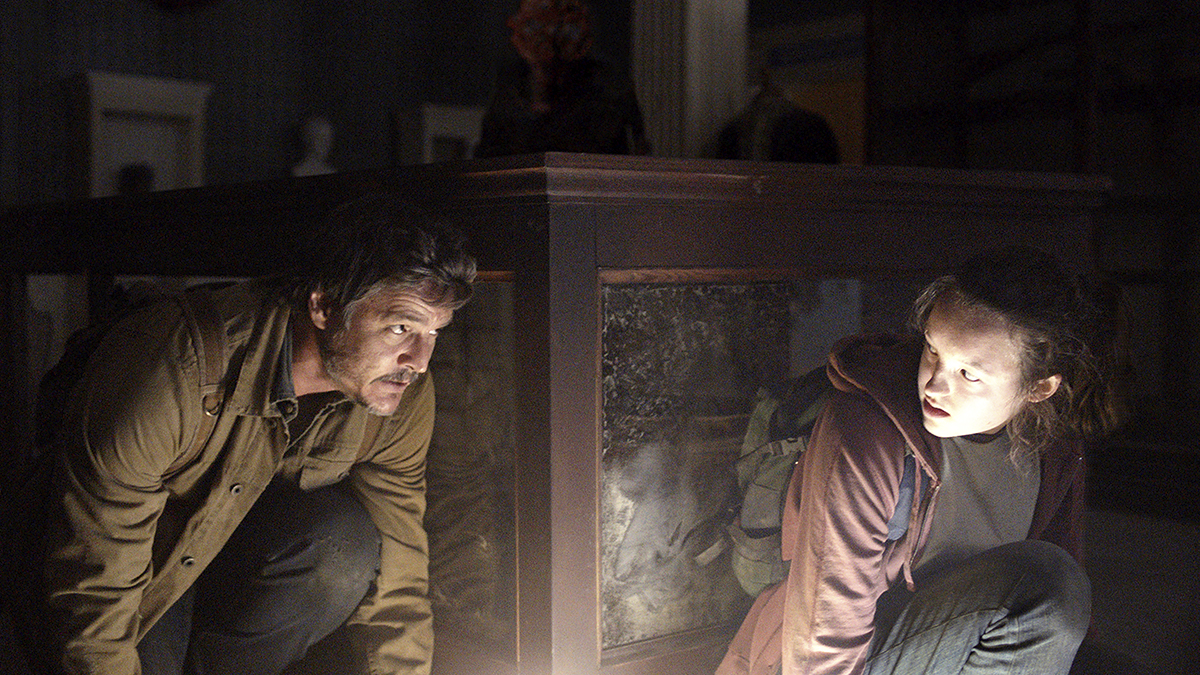 Joel and Ellie will be portrayed by Pedro Pascal (The Mandalorian, The Mentalist, Graceland) and Bella Ramsey (Game of Thrones, The Worst Witch). Gabriel Luna (True Detective) who play Tommy, Joel's younger brother and a former soldier, Merle Dandridge (The Last of Us video games, The Flight Attendant) as resistance leader Marlene; and Anna Torv (Fringe), who plays Tess, a smuggler and another hardened survivor, round out the cast.
The series will guest star Nico Parker (The Third Day) as Sarah, Joel's 14-year old daughter; Murray Bartlett (The White Lotus) and Nick Offerman (Parks and Recreation) as Frank and Bill, two post-pandemic survivalists living alone in their own isolated town; Storm Reid (Euphoria) as Riley, an orphan in Boston; and Jeffrey Pierce (The Last of Us video games) as Perry, a rebel in a quarantine zone. Lamar Johnson as Henry and Keivonn Woodard as Sam, brothers in Kansas City hiding from a revolutionary movement seeking vengeance. Graham Greene as Marlon and Elaine Miles as Florence, a married couple surviving alone in the wilderness of post-apocalyptic Wyoming.
Check out the chilling teaser trailer below for The Last of Us! Fans of "The Last of Us" video game will recognize key scenes from the trailer, which is set to Hank Williams' "Alone and Forsaken," including Joel and Ellie escaping a quarantine zone, two collapsing skyscrapers they must cross, Ellie riding a merry-go-round with her childhood friend Riley, and Joel running with his daughter Sarah at the start of the pandemic.