Cast who appeared in todays episode: Britt Westbourne (Kelly Thiebald), Josh Kelly (Cody Bell), Victor Cassadine (Charles Shaughnessy), Lucy Coe (Lynn Herring), Ava Jerome (Maura West), Scotty Baldwin (Kin Shriner), Anna Devane (Finola Hughes), Valentin Cassadine (James Patrick Stuart), Nikolas Cassadine (Marcus Coloma) Johan (Max Decker), Esme Prince (Avery Pohl).
Sets Used on today's episode: Kelly's Diner on the Waterfront, Metro Court Hotel / Britt's Suite, Metro Court Bar & Restaurant,Devane Manor, Wyndemere North Tower, Metro Court Hotel / Victor's Suite
Kelly's Diner on the Waterfront
Britts thanks Cody for the assist.
Most folk want no part of the situation when you mention the name Peter.
Cody is not scared of Peter or Faison, he may be related to Leopold or Mac.
It's never too late.
Britt wants to make sure she did not miss a thing.
Metro Court Hotel / Britt's Suite
Britt and Cody arrive at her suite.
She pulls out the box Peter let to her in his will.
In it, there is a money clip, a passport, bank recipient, a set of keys, and a parking garage ticket.
What does all this mean?
Cody knows his way around a few con jobs and instantly knows one of the keys is for a safe deposit box.
Britt is now intrigued.
Metro Court Bar & Restaurant
Victor meets up with Lucy at the Metro Court.
Victor wants them to jump in his chartered boat and take a cruise around the harbor.
Lucy accepts, of course, we are talking about Lucy.
Lucy must change into something proper for the occasion.
Victor instructs Lucy to meet him at pier 55.
Lucy is not good with that, after all there was just an attack there by the hook.
No worries Victor will have one of his men stand guard.
Victor is on one of his mystery calls.
Lucy accepted, they know what is expected of them.
Ava and Scott meet up for a cocktail.
Scott thinks she should cut all ties to that loser Nik.
Scott thinks Eva needs to file divorice pronto, before Nik does.
After all, he is a womanizer.
Ava insists he tell no one about that.
Scott wishes she would not protect Nic.
Nik wants to work things out between them.
She has not made up her mind what she wants to do with that delimba.
Victor joins Ava and Nik.
Scotty quickly points out that Victor is another Cassadiine Ava needs to rid herself of.
Victor agrees
Ava will be well cared for in the divorice settlement..
Ava does not know what the heck Victor is rambling about.
Ava and Nik are not getting a divorice.
Ava has heard enough, she bolts out of the bar.
Victor wonders out loud if it was something he said.
Scott warns Victor that he will have Ava's back if he tries any funny business.

Devane Manor
Lucy is avoiding Anna's calls.
Anna leaves her an urgent message.
Valentin arrives and informs Anna that Victor is sending him to see Charlotte.
Anna does not have a good feeling about this
She thinks it may be a trap, Valentine concurs.
Valentn has to take the risk, he needs to see his daughter.
Anna wants to go with him.
Per instructions from Victor he cannot take anyone.
He must do this alone.
Anna and Valentin embarace, they do not want to let each other go.
Anna will never forgive him if he does not return,
Valentin leaves.
Anna calls in reinforcements.
Anna tries Lucy again, still no response
Lucy's office informs Anna that she is meeting Victor on Pier 47.
She is very worried about Lucy.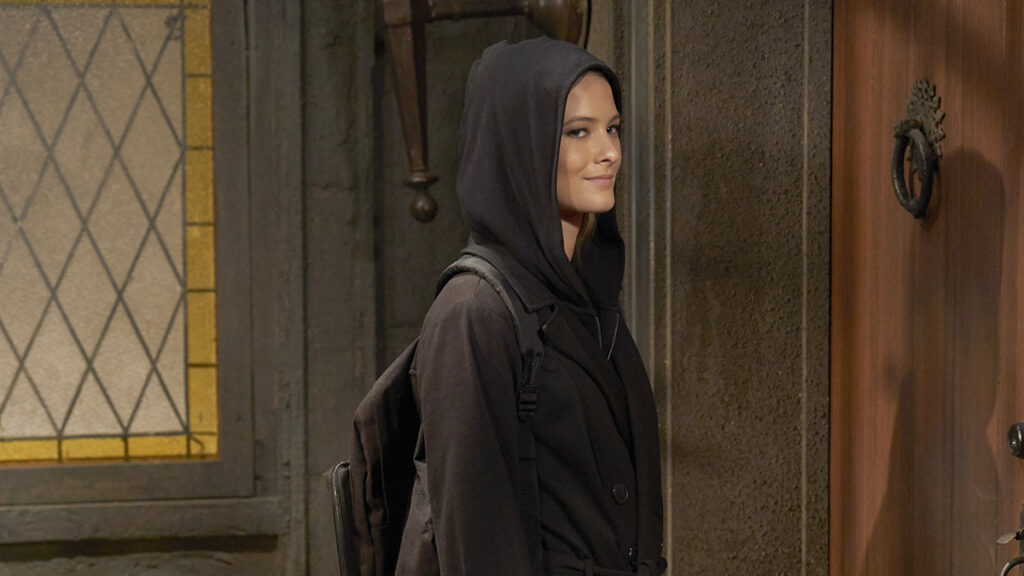 Wyndemere North Tower
Nikolas advises his contractor to skip the north tower until springtime.
Nikolas checks in on Esme.
He brings food to nourish the baby.
Esme tries to attack Nikolas.
Nikolas retaliates and calls her a psycho.
No one missed her according to Nik, only the PCPD are interested in finding her.
Although she is disposable, Nikolas assures her that the kid will be well cared for.
Wow Nik, didn't know you had it in you.
He also tauts Esme that locking her up will prove if she is the hook killer or not.
Esme swears she is not.
Nikolas enjoys telling Esme no one will miss her.
Esme's comeback, her father knows she is alive and back in Port Charles.
Ha! She bets he didn't see that one coming.
Esme admits her adoptive parents are dead.
She tortues Nik with the fact her biological father is alive and way crazier than her.
She promises he will not like the ending of all of this or her father.
His best bet is to let her go or else.
We will see if your imaginary father tries to rescue you, he leaves and bolts the door.
Esme is looking around, she gets an idea.
She takes the wiring off the back of one of Ava's stored gallery portraits and tries to pick the lock.
Never turn your back Nikolas! Just sayin.
Ava is knocking on Nikolas door,
She cannot believe him, she thought there were no more secrets between them.
Victor Cassadine's Private Jet
Valentin has boarded Victor's jet hoping he is on his way to see Charlotte.
He phones Anna he is always by her side, always!
Metro Court Hotel / Victor's Suite
Johan tells Victor it's done.
Anna went to Pier 47 in search of Lucy.
This pleases Victor because he is aware of the pier number confusio, he set it up that way.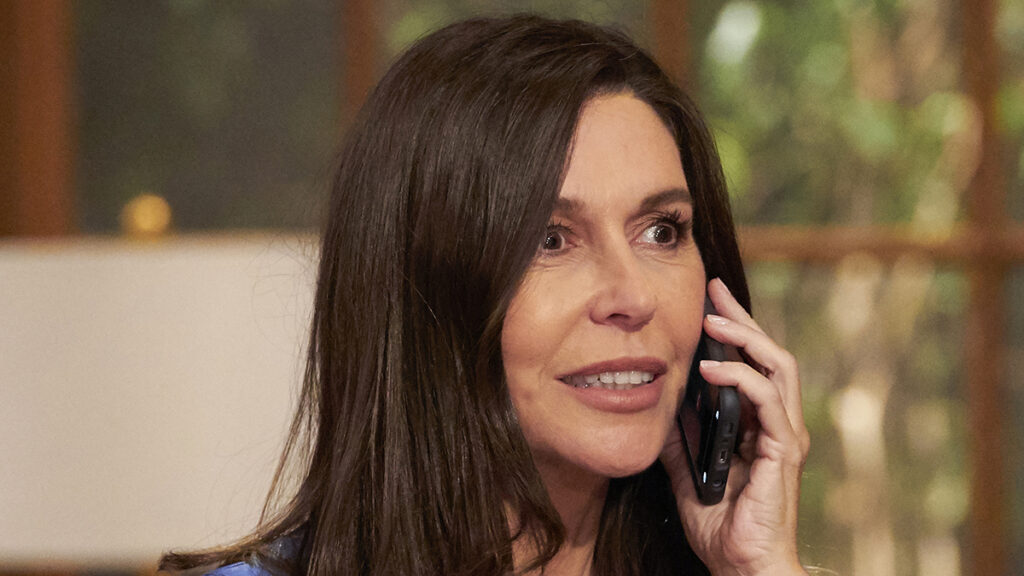 Pier 55
Lucy arrives at Pier 55, no one is there to greet her.
Checking with her office she is told Pier 47 not 55.
She knows something is not right.
Lucy hears someone.
Who is it and what are you doing here?
A gloved hand with a gun appears, it is fired and Lucy goes down!
We love to hear from you, please be respectful, follow the rules, stay on subject. Start or join a conversation / comment below