Cast who appeared in todays episode:
Nina Reeves (Cynthia Watros)
Sonny Corinthos (Maurice Benard)
Sasha Gilmore (Sofia Mattsson)
Martin Grey (Michael E. Knight)
Gladys Corbin (Bonnie Burroughs)
Jordan Ashford (Tanisha Harper)
Mac Scorpio (John J York)
Jennifer Arden (Jennifer Field)
Dante Falconeri (Dominic Zamprogna)
Anna Devane (Finola Hughes)
Robert Scopio (Tristan Rogers)
Holly Sutton (Emma Samms)
Scotty Baldwin (Kin Shriner)
Felicia Scorpio (Kristina Wagner)
Victor Cassadine (Charles Shaughnessy)
Carly Corinthos (Laura Wright)
Drew Cane (Cameron Mathison)
Sets Used on today's episode:
General Hospital Boardroom
PDPD Squad Room
PCPD Parking Garage
Metro Court Garden
Beach in Jacksonville (this is an actual GH location shoot and the scenes were filmed on the beaches of Malibu, Ca.)
PCPD Parking Garage
Anna is in the parking garage searching her car.
She is wearing white gloves so that she does not leave DNA on anything she finds.
She has a bad feeling and knows she is being framed.
Just as she thought, she finds a gun, and some clothing.
The clothing is identical to the one from the footage.
Dante comes upon her searching her own car.
Dante is clueless to what Anna is doing.
He kind of blurts out that the woman that washed ashore was Holly Sutton.
She is fine other than a faded fuzzy memory.
Anna wants to go see Holly and is about to leave.
ADA Arden and a fellow officer appear with a search warrant for Anna's car.
She informs Dante that Anna is the primary suspect in the murder of Lucy Coe.
Dante chuckles at the ridiculousness.
Anna opens the trunk of her automobile in response to Arden's demand.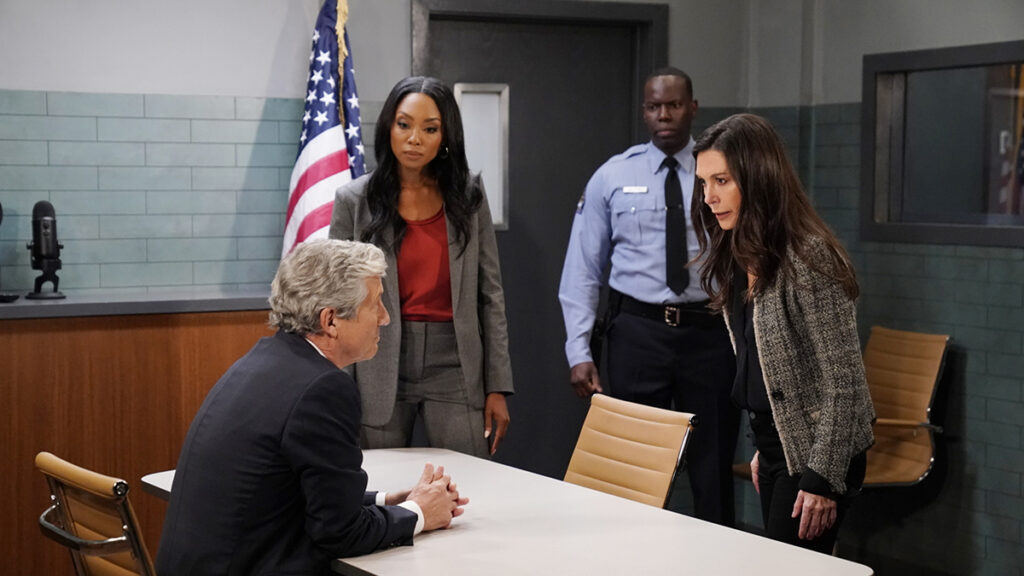 General Hospital Boardroom
Sasha is with Martin at the hospital board room.
Nina and Sonny arrive to support Sasha.
The meeting is about Sasha's guardianship.
Gladys also joins the meeting.
Martin instructs that the court ordered that Sasha must stay under a court appointed guardianship.
The fact that Sasha has no living relatives, the court will appoint her one.
Sasha panics, her life cannot be controlled by a stranger.
Nina and Sonny offer to be her guardian.
She is family to them.
Sasha is like the daughter that Nina never had.
She loves her very much.
Sasha loves her too, they hug each other.
No one with a criminal record can be her guardian.
This rules out Nina and Sonny.
Gladys wants to step in and take the responsibility.
Martin thinks that might work.
He will petition the judge on Gladys and Sasha's behalf.
He leaves to file the papers.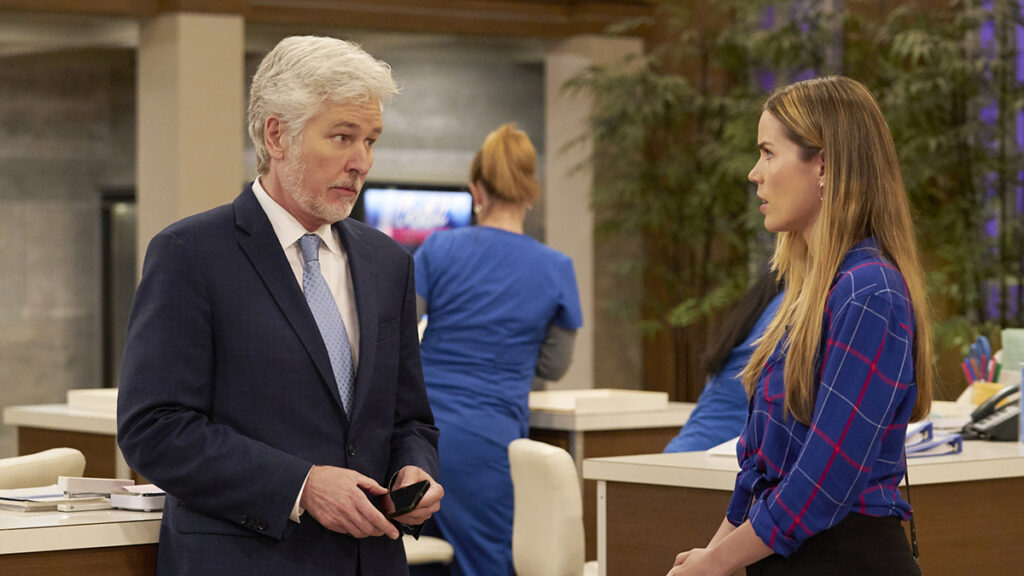 Metro Court Garden
Scott and Felicia at the Metro Court Restaurant.
He and Serena are worried about Lucy.
He feels in his gut that she is still alive, miracles do happen.
Felicia and Scotty turn around to see Robert and Holly sitting at a table
What were you saying about miracles, Felicia exclaims?.
They both hurry over to Holly,
Group hugs everywhere.
Where have you been?
What have you been doing the past two years?
She tells them she is having a little memory problem.
In other words she does not know the answer to either.
They fill her in on the Lucy Coe drama.
Holly is shocked.
Who would want to hurt Lucy?
Scott points at Victor as he approaches.
Ask him!
Victor walks off, he is not interested in their badgering of him.
Victor is the worst of the Cassadines, they assure her.
She recognizes the name Cassadine but she does not recognize Victor.
Holly doesn't recognize Victor.
Holly wants to know what else they are not telling her about Victor.
Felicia gently tells Holly of Luke's death.
They are sure Victor was behind it.
Robert, Anna and Valentin are working to prove it.
Dante approaches the group/
He asks Robert if he has talked to Anna?
Dante fills Robert in on Anna, that Arden has her as the prime suspect in Lucy's shooting.
Everyone knows that Victor is behind all of this.
As I keep saying, Evil is always two steps ahead.
That would be Victor Cassadine.
Holly suddenly gets up and walks over to Victor.
"Have we ever met," he asked?
She slaps him across the face.
That one was for Luke.
The next ones will be for Anna & Lucy.
Consider us introduced.
Scott, who cannot stand Victor, informs him that his days are numbered.
TikTok.
Meanwhile, Victor receives a phone call.
He is informed that Anna's car has been searched.
Warrants have now been issued for Devane Manor.
Good news all around, Victor is gleeful.
That should take care of Anna Devane.
.
Beach in Jacksonville
Carly and Drew are strolling along the beach.
They start kissing.
Drew thinks that kiss felt different.
She doesn't want to leave this place, she loves being with him.
If we leave here it will change us.
Drew promises she will not lose him.
He was lost for 2 years, now he has found her.
He tells Carly that she is irreplaceable.
He was lost for over 2 years.
Carly you are irreplaceable.
Both agree they love being together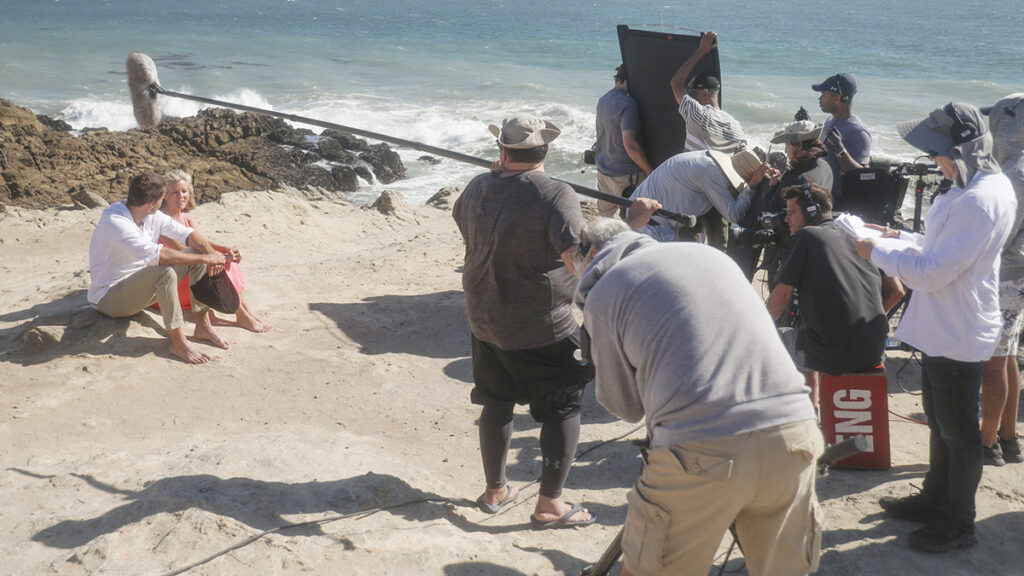 PDPD Squad Room
Jordan tells Mac Lucy was working for Anna.
Trying to get dirt on Victor.
He found out and turned the tables.
Mac thinks Anna was the target all along.
Arden has the evidence Anna found in her car in a bag.
This evidence is circumstantial.
Jordan proclaims innocent until proven guilty
Jordan tries calling Robert again.
Everyone in the room but Arden knows this is a set up.
Someone is framing Anna and they all know it is Victor.
ADA Arden insists that Anna be arrested
Mac refuses to arrest Anna.
Arden claims she will have his badge for this.
Anna has had enough.
Anna tells Jordan to arrest her.
Jordan obliges, not because she wants too..
We love to hear from you, please be respectful, follow the rules, stay on subject, start or join a conversation / comment below