Cast who appeared in todays episode: Anna Devane (Finola Hughes), Victor Cassadine (Charles Shaughnessy), Ned Quartermaine (Wally Kurth), Michael Corinthos (Chad Duell), Martin Grey (Michael E. Knight), Epiphany Johnson (Sonya Eddy), Willow Tait (Katelyn MacMullen), Rory Cabrera (Michael Blake Kruse), Marshall Ashford (Robert Gossett), Trina Robinson (Tabyana Ali), Holly Sutton (Emma Samms) Olivia Quartermaine (Lisa LoCicero), Sonny Corinthos (Maurice Benard), Nina Reeves (Cynthia Watros), Portia Robinson (Brook Kerr), Curtis Ashford (Donnell Turner), TJ Ashford (Tajh Bellow), Robert Scopio (Tristan Rogers), Dante Falconeri (Dominic Zamprogna), Jordan Ashford (Tanisha Harper).
Sets Used on today's episode: Quartermaine boathouse, PCPD Interrogation Room & Lobby, Metro Court Gardens, Metro Court Bar & Restaurant, PCPD Lobby Rory's Desk, Quartermaine Kitchen, Hospital Nurse's Station.
Metro Court Gardens
Nina goes to the hotel to check on Olivia who has been working overtime.
Olivia wants to buy Nina's part of the MC Hotel.
Olivia can never trust Nina.
Sorry Liv no deal! and let her know ride or die, I am your partner.
Sonny arrives at the Gardens.
He feels the tension, is everything okay?
Olivia decides to take time off.
Metro Court Bar & Restaurant
Portia and Curtis are trying to pick a wedding date.
TJ is more interested in his text message with Willow.
What is so interesting on his phone that TJ is not present at the moment.
TJ apologizes.
Portia leaves to seek out Epiphany who is about to take the MCATs.
TJ tells Curtis he is happy that he and Marshall are in a good place. 
 He wants to know if Curtis & Portia have discussed having children?
There is a lot to think about, if we do. Because of the mental illness genes.
Nina and Sonny interrupt and make small talk.
Nina apologizes to TJ for their encounter at Brando's memorial.  
He asks her to refer to him as Dr. Ashford.
What is happening between you and Willow?
He doesn't owe her any clarifications, actually it is none of her business.
Michae and Willow are her business, as they are parents to Willey who happens to be Nina's grandson.
Curtis talks with Sonny about his decision not to have genetic testing.
Sonny agrees he did the right thing, he feels Curtis would have shown signs by now.
Sonny approaches , TJ departs.
Sonny wants to know what was with TJ's nasty attitude.
Just add him to Nina's list of folks who are gunning for her. 
TJ is friends with Willow and he is very protective of her.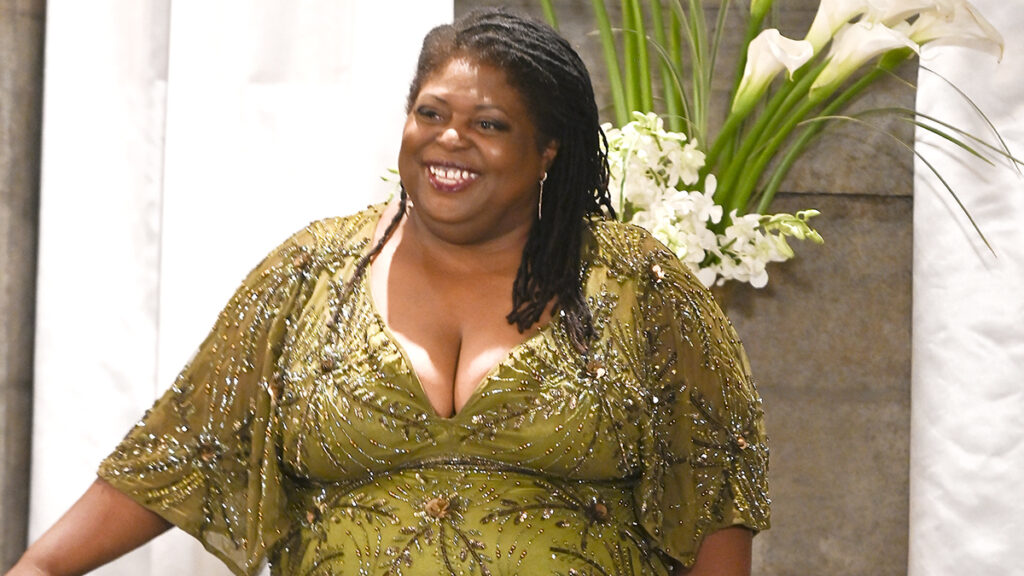 Hospital Nurses Station
It's a big day for Epiphany.
Today is the day she takes the MCATs.
Marshall shows up to support Epiphany/
It will be his fault if she fails.
He is the one that showed up in Port Charles and encouraged her to be a doctor.
Marshall explains a valiant effort is not a failure.
Marshall knows that Epiphany has this, he has no doubts.
Portia arrives to give Epiphany her support, she too knows she has this.
Epiphany thanks both Porta and Marshall as she gives him a quick kiss before leaving. 
Portia thinks things might be getting series between these two. 
Curtis enters the room and encounters Portia and Marshall.
Curtis wants to research genetic counseling after all.
 Epiphany begins her MCAT tests. 
PCPD Interrogation Room & Lobby.
Victor is at the PCPD, and agrees to answer all of Jordan's questions.
He wants his attorney present first.
Robert, Jordan, Dante and Anna know he is guilty.
Anna fills Jordan in on all the details about Lucy.
Does Anna feel Victor would murder Lucy, Jordan needs to know.
Abslutely he is capable of murder on any given day.
Martin arrives at the PCPD.
Dante fills him in on the Lucy situation.
He does not accept that Lucy is missing or even dead.
Martin sees Victor in the interrogation room.
What does he have to do with all this?
Robert suggests they take a walk as he explains.
Anna rushes to the interrogation room and Jordan is hot on her heels.
Anna lets Victor know that if he hurts Lucy she will make it her mission to destroy him.
Victor's attorney has arrived and wants privacy with her client.
Martin will make the person responsible for any harm to Lucy pay dearly.
Robert says until there is proof there is hope.
Martin would have never left town if Anna hadn't blackmailed him.
What was Anna's goal?
Anna does not feel good about involving Lucy in her plan.
He knows there is more to this story than Anna is sharing with him.
She needs him to just trust her for now.
She will bring Lucy home and make it her mission to make anyone pay that is responsible.
Jordan has footage of the shooting from the docks.
Martin and Jordan turn to Anna for an explanation.
Footage shows Anna shooting Lucy.
Victor assures his layer not to worry.
Anna and Robert will have a lot of explaining to do concerning Lucy.
Evil is always two steps ahead.
PCPD Lobby Rory's Desk
Trina meets up with Rory for their weekend trip.
She is ready to go but Rory can tell she is hesitant.
Trina says she is not thrilled when it comes to comic books but she will deal.
Dante needs to speak with Rory before they leave.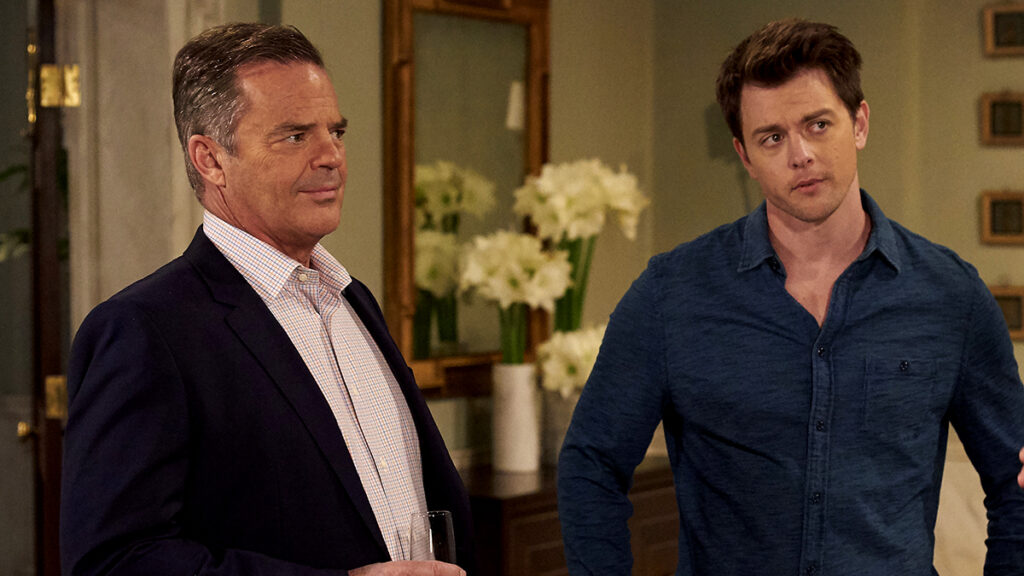 Quartermaine Kitchen
Ned and Michael are arguing  about ELQ business 
Olivia and Willow are witnesses to the unpleasant behavior.
This makes Willow very uncomfortable, she needs some fresh air.
Oliva said we are family. Start remembering that!
Quartermaine Boathouse
An unidentified woman walks barefoot to the Quartermaine boathouse.
Willow walks over to the boat house.
She sees foot prints and drops of blood.
She opens the door to investigate,
All she can do is scream.
Michael hears Willow scream, bolts out of the kitchen.
Michael encounters Willow running back to the main house.
There is a woman in the boat house, it may be Brando;s killer.
Olivia is following Michael who kicks in the Boathouse door.
Olivia's jaw drops when she sees a familiar face.
Dante and Robert arrive.
Olivia warns Robert to be prepared for a shock.
Both head inside to see what Olivia is talking about.
A smiling Holly say's "Hello Robert".
We love to hear from you, please be respectful, follow the rules, stay on subject, Start or join a conversation / comment below