Cast who appeared in todays episode: Esme Prince (Avery Pohl), Nikolas Cassadine (Marcus Colomo), Victor Cassadine (Charles Shaughnessy), Lucy Coe (Lynn Herring), Johan (Max Decker), Eileen Ashby (Heather Mazur), Anna Devane (Finola Hughes), Valentin Cassadine (James Patrick Stuart), Dex Heller (Evan Hofer), Michael Corinthos (Chad Duell(), Josslyn Jacks (Eden McCoy), Cameron Webber (William Lipton), Ava Jerome (Maura West), Sonny Corinthos (Maurice Benard), Carly Corinthos (Laura Wright), Drew Cane (Camron Mathison), Peyton Honeycutt (Linda Purl)
Sets Used on today's episode: Wyndemere, Old wing of Wynemere, Metro Court Hotel Victors Suite, Port Charles Park, Heller Apartments #34 where Dex resides, Kelly's Diner, Pozzulo's Sonny's office, Jacksonville City Hall.
At Wyndemere and its old storage wing
Nik is going to be a dad, Esme is not joking.
Nik is in denial, and wants Esme to take the Paternity test.
Esme concurs.
She will not spend a minute behind bars. Insist Nik hires her the best attorney can buy.
Who else knows you are in Port Charles?
Nik has a change of heart, she can stay at Wyndemere.
In a storage part of the Castle, Nik locks her in a dusty room.
Esme is heard screaming and banging on the door.
Heller Apartments #34
Michael thinks he and Dex have Sonny where they want him.
Sonny now trusts Dex.
Dante thinks he lied to him about Sonny so says Mchael.
If Dex is having second thoughts, Michael understands.
Dex is worried about Michael.
Michael thinks his father has to be neutralized.
Dex feels it will devastate his siblings.
Dex thinks it will be hard to keep Joss at arms distance,
Michael orders him to make her think he does not deserve her loyalty.
Metro Court Hotel, Victor's Suite
Victor gets a phone call.
Lucy goes into his bedroom and listens in on the phone call.
Victor is paying assistant Mayor Ashby for information.
Ashby says Robert and Anna are still investigating Luke's death.
Johan catches Lucy putting on lipstick in Victor's bedroom.
Lucy tries to leave, Johan will not let her until he has done a sweep of the room.
The bug is not detected, Lucy leaves.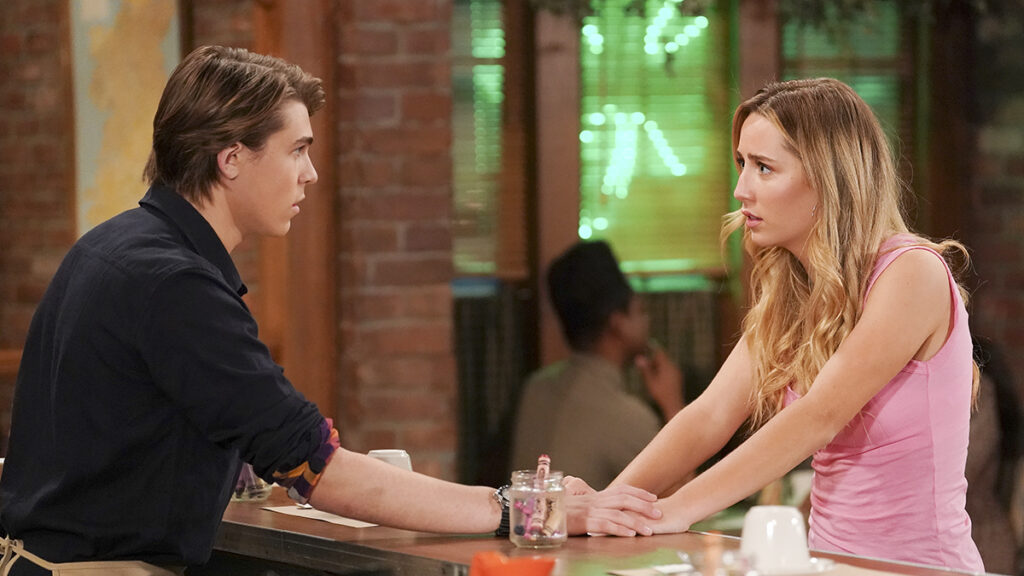 Kelly's Diner
Joss is with Cam at Kelly's.
Cam says he misses her.
He mentionns they have nto had sex since their first time.
He would like to know if something is wrong.
Esme ruined things for them.
Michael arrives to pick up a treat for Willow.
Cameron retreats to the kitchen.
Michael informs Joss that Dex lied to Dante about Sonny torturing him.
He orders his sister to stay away from him.
Michael gets a phone call and steps outside,
Joss makes a mad dash out the door.
Michael returns, Joss is gone, he asks Cam where she went.
Cam says she rushed out.
Michael knows exactly where she went.
Michael fills Cameron in on Joss obsession with rescuing Dex from Sonny.
He needs Cam to help him keep her away from Dex.
Heller Apartments #34
Joss arrives and confronts Dex.
She is mad that he covered for Sonny.
Dex explains Sonny now trusts him.
This is his opportunity for advancement and power.
Joss warns him that Sonny will turn against him.
She rants when he's hanging from another meat hook, don't
exspect her to rescue him.
She storms out, receiving a text from Cam to meet him after his shift.
Pozzulo's Sonny's office
Ava seeks out Sonny at Pozzulo.
They need to talk before Trina ends up dead.
Has anyone been threatening her?'
No, but all the people who have been attacked have a connection to Trina.
Another person has died from the hook, Oz the person who saved Trina in court.
Ava realized today was Brando's services, he was like a son to Sonny.
His own son stabbed him in the back today.
Michael had tried to have him arrested.
Ava says Dex was a keeper.
Sonny still wants to make things right between him and Michael.
Per Ava, when it comes to Michael there is nothing he can do, so stop trying.
Michael is a grown man.
He needs to get over it.
Ava will not be at Nina's much longer.
Sonny cannot believe it, let him go.
Ava knows her and Nik have issues, they are moving past them.
He wishes her luck with that.
Dex is a keeper, she reminds Sonny.
Sonny summons Dex to his office.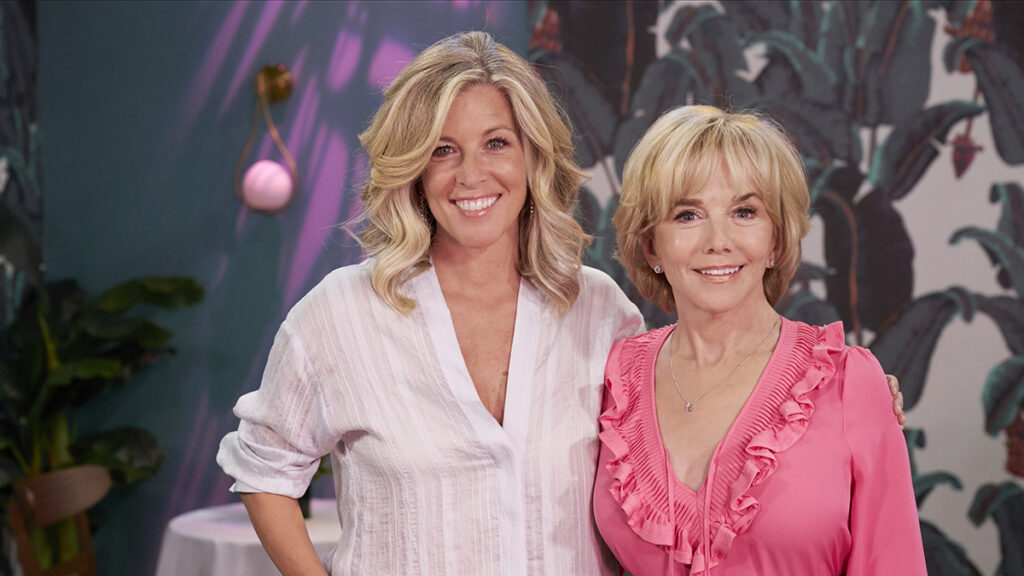 Carly and Drew arrive at the Jacksonville City Hall, ready to change minds.
Peyton informs them they are too late.
Peyton calls Drew a guard dog.
Peyton is proud she was behind the character attack on Carly.
Carly speaks on behalf of her mother and others in the cemetery.
Her mother and others should be able to rest in peace where they are.
The cemetery is a part of Jacksonville.
Peyton insisted that no one listen to this woman.
Carly is thanked for her thoughts.
An update on the project will be posted on their website.
Carly feels that maybe she has not done enough.
Port Charles Park
Lucy meets with Anna and Valentin at the park.
Johann didn't find the bug because they deactivated it.
Lucy reveals that Victor is working with deputy mayor Ashby.
Anna thanks Lucy, then informs her that her job is done.
Lucy is not happy and stomps off.
Victor smells strawberry lipstick on the phone.
He realizes Lucy was listening in to his phone conversation.
We love to hear from you, please be respectful, follow the rules, stay on subject. Start or join a conversation / comment below