As part of the network's 2022 It's Wonderful Lifetime holiday schedule, Tony® Award winner, three-time Golden Globe® Award winner, and six-time Emmy® Award winner Kelsey Grammer reteams with Lifetime to executive produce and star in The 12 Days of Christmas Eve alongside his daughter, Spencer Grammer.
The narrative of Brian Conway (Kelsey Grammer), a wealthy businessman whose relationships with those around him have genuinely suffered, is told in The 12 Days of Christmas Eve. He's divorced, his relationship with his daughter Michelle (Spencer Grammer) is tense, and he doesn't have a deep connection with his only granddaughter, despite the fact that this Christmas season has been the most prosperous for his business. Santa gives Brian twelve opportunities to change the course of the day and mend the connections in his life after he is involved in a vehicle accident on Christmas Eve in order to discover the true meaning of the holiday. For Brian, the next twelve days will be a journey of self-discovery about life, love, and happiness as he works to make amends for his past mistakes in an effort to embrace the holiday spirit.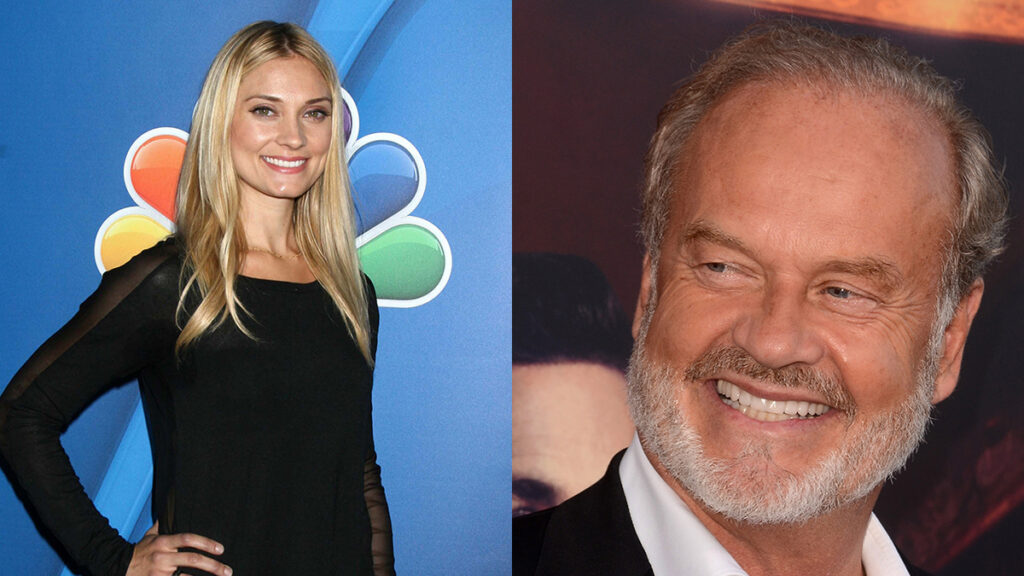 Quote from Kelsey Grammer about the movie as reported by Lifetime.
"I cannot say enough about how gifted my daughter is and working with her is long overdue. I am very much looking forward to it. On top of that, there is nothing I like more than a good Christmas movie. With Lifetime, Spencer and the rest, that is exactly what we're making," said Kelsey Grammer.
Quote from Spencer Grammer on her father Kelsy Grammer.

People are always going to assume I got my roles because of my father. There's not much I can do about that. He and I talk about the business sometimes, but he's my dad.
My dad has an incredible passion for living life, and he's really, really funny, so he definitely encourages me to enjoy all aspects of life. He's very proud of me and definitely encourages my career path, and we have a good time talking about work.
Spencer Grammer body of work
Spencer Karen Grammer is an actress and producer, known for Rick and Morty (2013), Law & Order: Special Victims Unit (1999) and As the World Turns (1956) and numerous other guest appearances. She is best known for providing Summer Smith's voice in the Adult Swim animated science fiction series Rick and Morty and for playing Casey Cartwright in the ABC Family college comedy-drama Greek.
The 12 Days of Christmas Eve hasn't been given a release date, but Merry Swissmas, the first film in the "It's a Wonderful Lifetime" schedule, which stars Mikaela Lily and Jodie Sweetin, will debut on November 5. Happy and secure holidays to everyone!
We love to hear from you, please be respectful, follow the rules, stay on subject. Start or join a conversation / comment below