"The View" Season 26 features the following panel at the table: Whoopi Goldberg, Joy Behar, Alyssa Farah Griffin, Sunny Hostin, Sara Haines and Ana Navarro.
The following are some of the week's high points : Guest are (subject to change)
Monday, October 17
Chelsea Manning, who can add "author" to their list of accomplishments, has authored a book, "README.txt: A Memoir" , an intimate, revealing memoir from one of the most important activists of our time. The book will go on sale October 18th is here to discuss, 'View Your Deal' with style expert Stacy London
Tuesday, October 18
Ralph Macchio, author, "Waxing On: The Karate Kid and Me"; currently he has resumed his role as Daniel LaRusso in the action comedy-drama Netflix series "Cobra Kai." John Grisham (author, "The Boys from Biloxi")
Wednesday, October 19
Danielle Deadwyler, Jaylyn Hall, Sean Patrick Thomas and director Chinonye Chukwu ("Till"); Amber Tamblyn (author, "Listening in the Dark")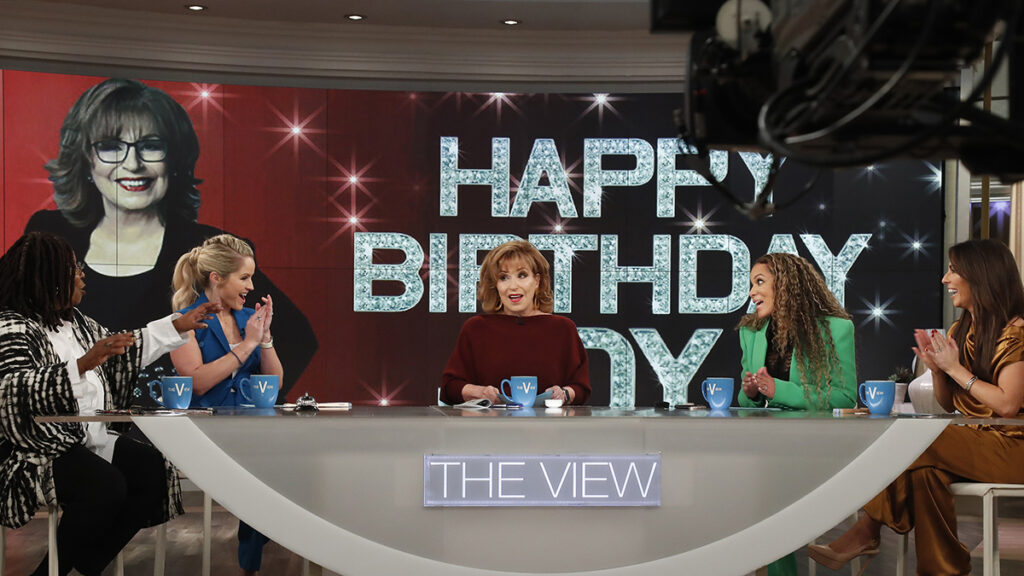 Thursday, October 20
On October 7 they celebrated Joy Behar's birthday.(see photo & video). This week "The View" celebrates Sunny Hostin's birthday; April Ryan (author, "Black Women Will Save the World: An Anthem"); performance from the iconic Isley Brothers.
Friday, October 21
Sen. Amy Klobuchar (D-MN) discusses politics, and Jaime Camil performs ("El Rey" and "Vincente Fernández")
Tune in weekdays on ABC Television, Monday thru Friday. Check your local listening to see what time it airs in your area,
A podcast of "The View" is now available. Every weekday afternoon, you may listen to the entire episode for free on Apple Podcasts or your preferred podcast app.
Weekdays at 5 p.m. EDT, ABC News Live streams "The View."
We love hearing your thoughts, Comment below.