A few teasers about what will be happening in 'Salem' today. Check back each day for all the spoilers for that day, plus photos and other tidbits!
Tuesday, November 29, 2022 – #14475
Johnny confronts EJ in a very angry manner to let him know that he is not happy with him in any way, shape, or form.

Nicole confides in Chloe her concern about Jada having Eric's baby.
Brady congratulates Eric on his good news.
Gabi and Li's romance is interrupted by Wendy.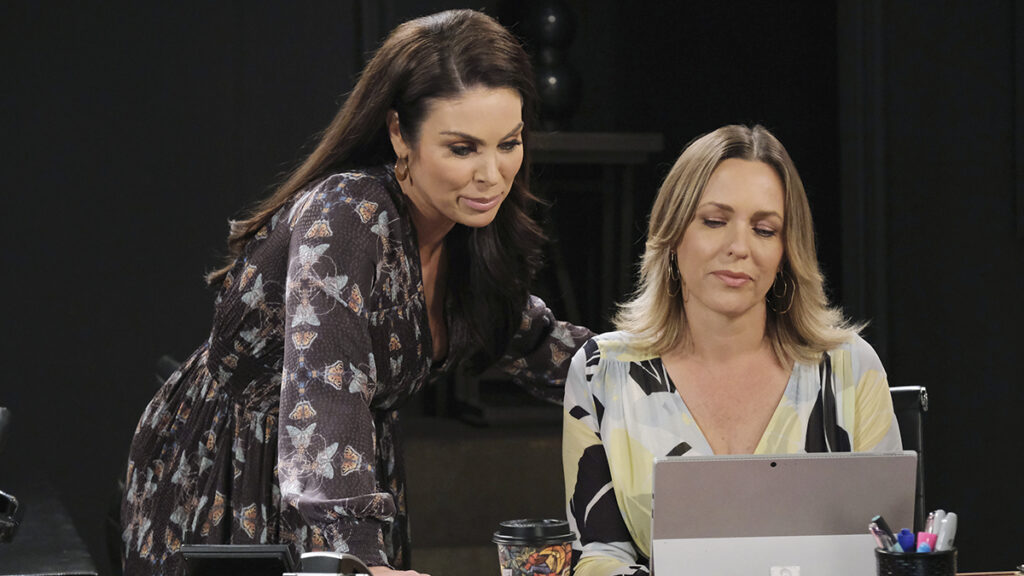 I love the holidays and I love to stretch them out, so let's continue with
A Thanksgiving message from Raven Bowens!
Facts/Quotes/Career
Working actress Bowen draws influence from a variety of actors, including Hallie Berry, Cameron Diez, Gloria Gifford, Elizabeth Taylor, and Diane Carole, whom Bowen refers to as the "soap opera Queen Goddess.
In South Central Los Angeles, Bowen established a cheerleading program for inner-city youngsters.
The majority of Bowens' childhood was spent in southeast San Diego, where she was reared by a single mother. She grew up close to Imperial Avenue and 55th Street, which the locals refer to as the "Four Corners of Death."
Thank you following our blog, we love to hear from you, please be respectful, follow the rules, stay on subject,start or join a conversation / comment below