A few teasers about what will be happening in 'Salem' today. Check back each day for all the spoilers for that day, plus photos and other tidbits!
Wednesday, November 30, 2022 – #14476
Nothing about Gabi's planned nuptials to Li is in agreement with Stefan. As they can be seen arguing, that is evident.

Wendy confronts Li about his role in Stefan's brainwashing.
EJ urges Johnny to keep his secret. Boys will be boys  and men will be men, and secrets are not always kept secret! Just sayin!
Eric learns shocking information. Well, it's not like his life isn't a touch out of control right now, startling is our assumption.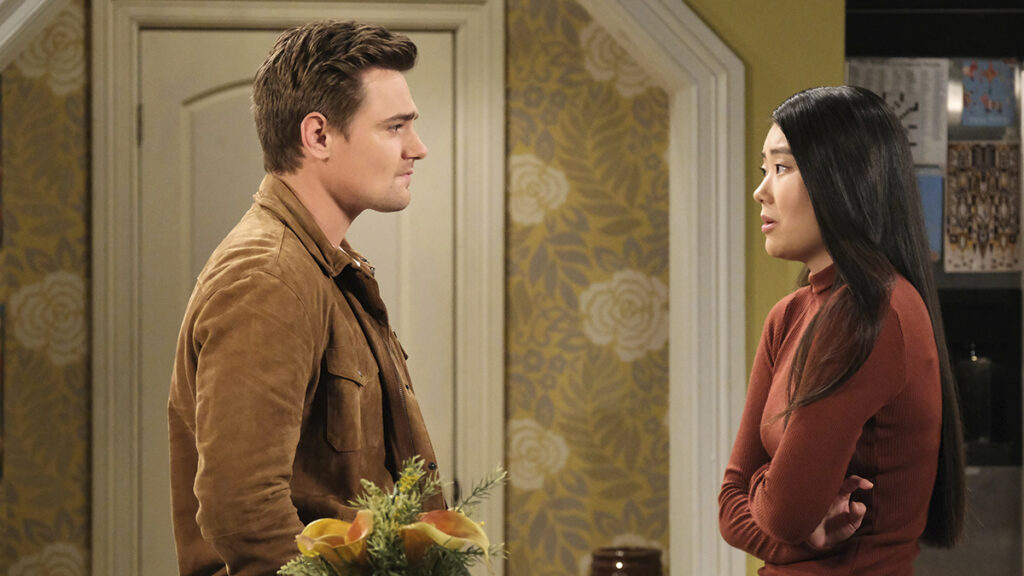 I love the holidays and I love to stretch them out, so let's continue with
A Thanksgiving message from Carson Boatman!
Facts/Quotes/Fun
Boatman was a member of the boy band Citizen Four, which also included Conner Boatman, his brother. They made their single debuts with Cold and Mercy in 2016. Want You Back was followed by My Name (Say It) on the Billboard Dance Club Chart in 2017 and peaked at number 21. The music of Citizen Four, according to Boatman, is "dark, seductive, exciting, and edgy; like a group version of Zayn or The Weeknd." Along with Eric Martsolf, Wally Kurth, and Brandon Barash, all actors from "Days of Our Lives," he is currently a member of the band called the Day Players.
Carson got married a few weeks before he made his "Days of Our Lives" television debut. In July 2021, the actor and Julana Dizon, his girlfriend of five years, got married. The small ceremony in Iowa had a special touch because the couple's dog oversaw the ring ceremony and the bride and bridesmaids were all wearing boots!
Thank you following our blog, we love to hear from you, please be respectful, follow the rules, stay on subject,start or join a conversation / comment below