The most recent Days of Our Lives spoiler promotion is here!
#14459-Friday, November 4
Ava has second thoughts about her plan.
Wendy and Johnny work together to uncover Rolf's whereabouts.
Stefan comforts Chloe over her breakup with Brady.
Brady and Kristen upset Rachel with their explosive confrontation.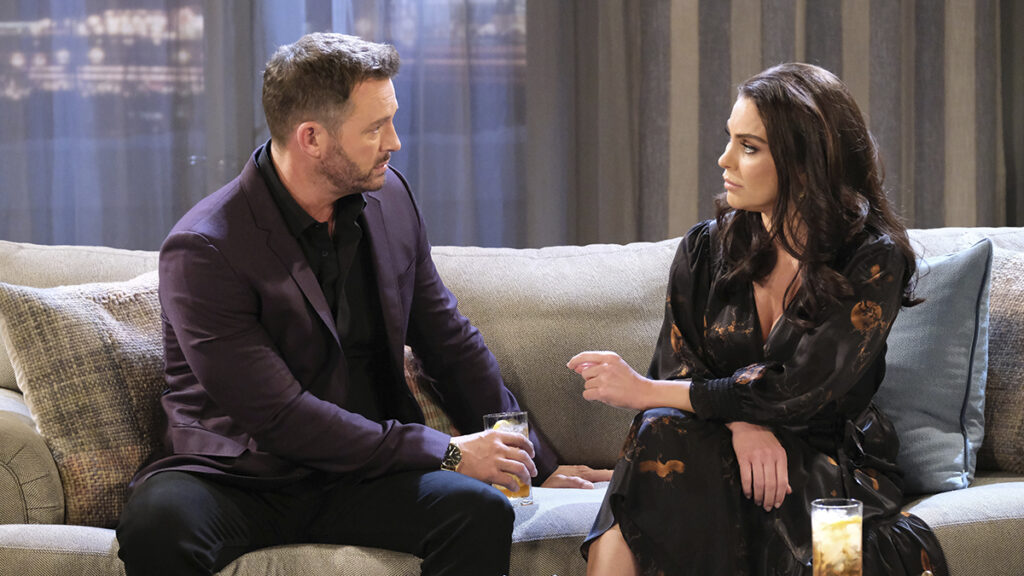 Just for fun, some Days of Our Lives or Cast Trivia.
In the hit sitcom Friends, Joey played a fictional character on Days. Dr Drake Ramoray was killed off in an elevator shaft accident before being revived with a brain transplant from Jessica Lockhart, who was played by Susan Sarandon. Several Days cast members guest-starred in related Friends episodes as well.
Long-time Days cast member John Aniston, who plays Victor Kiriakis, is the father of Friends star Jennifer Aniston.

John Aniston, was awarded the Lifetime Achievement Award for his 37-year portrayal of Victor Kiriakis on Days of Our Lives.
His daughter Jennifer accepted the award on his behalf via a recording shown at the 2022 Daytime Emmy Awards.
We love to hear from you, please be respectful, follow the rules, stay on subject, Start or join a conversation / comment below