The holidays are here, so gather your blanket, favorite snack, warm beverage, and favorite spot to enjoy some traditional Christmas cheer. You're going to "Dollywood" with Dolly Parton.

The world premiere is as follows:
Network – NBC
Day/Date: Thursday, December 1, 2022
Time: 8 p.m. ET/PT
Encore: December 21. 2022

"Dolly Parton's Mountain Magic Christmas," a contemporary movie musical about the making of a network TV special, is the frantic behind-the-scenes tale and delightful on-camera outcomes of Dolly's desire to lift the spirits of a weary world by sharing the special "mountain magic" she has always found in and around Dollywood at Christmas.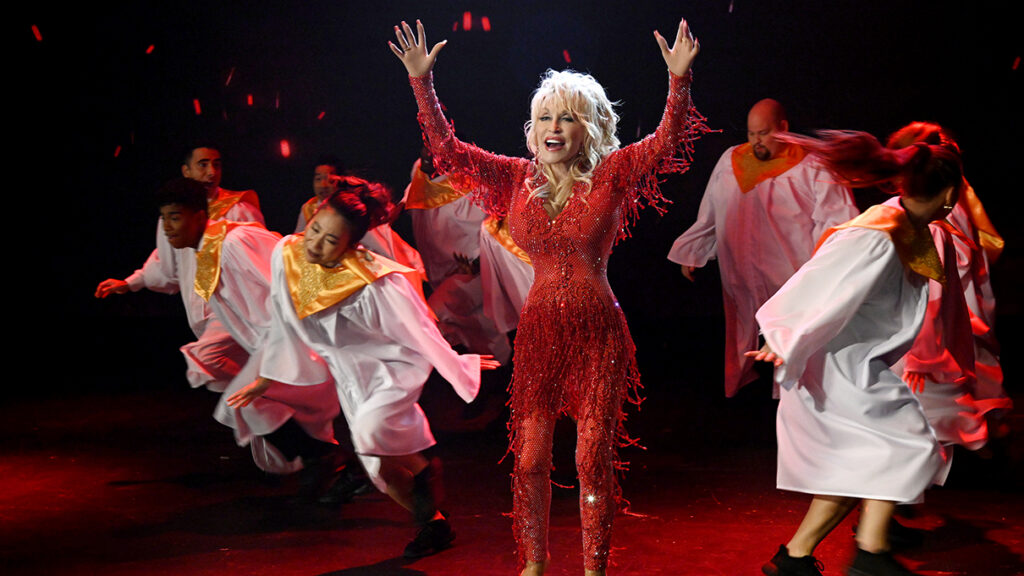 Along with Dolly, actors Tom Everett Scott, Angel Parker, and Ana Gasteyer also appear in the two-hour Christmas special, which also has musical guests Jimmy Fallon, Willie Nelson, Billy Ray Cyrus, Jimmie Allen, Zach Williams, and Miley Cyrus. The film, which also stars Mary Lane Haskell, Bryan Batt, Brendan Bradley, John Newberg, Rachel Parton George, Cassie Parton Griffith, Rhoda Griffis, Liam Rauhoff, and Steve Summers.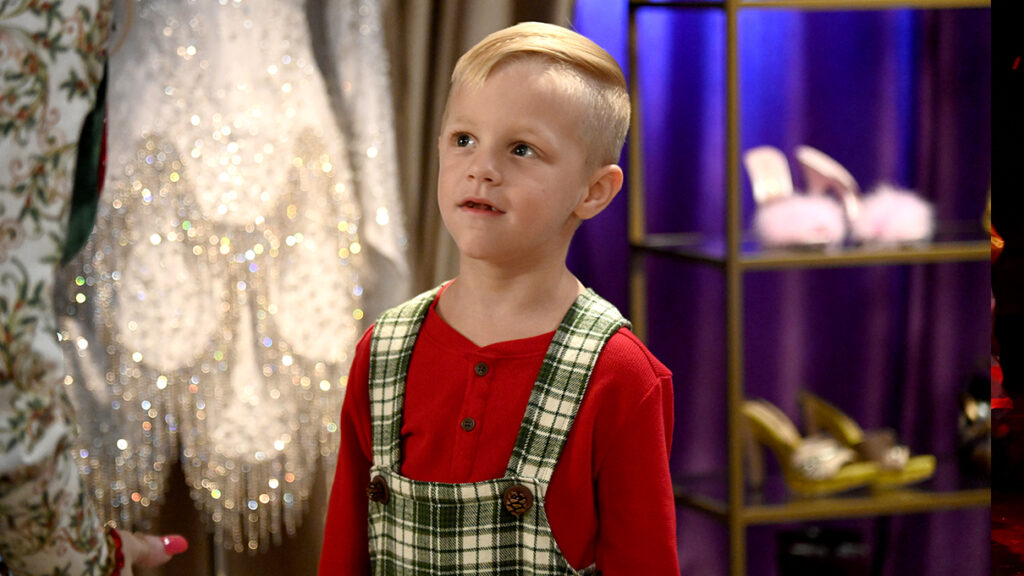 Dolly discovers that she is embarking on a personal journey into her history while experiencing the hectic rehearsals and production numbers of the film, led by the enigmatic appearances of her own Three Wise Men. 
The new movie features musical numbers choreographed by Emmy Award-winning Kathryn Burns and assistant choreographer David Hull. The songs featured in the new movie include two of Dolly Parton's well-known songs ("9 to 5" and "I Will Always Love You") as well as a brand-new holiday song written specifically for the movie.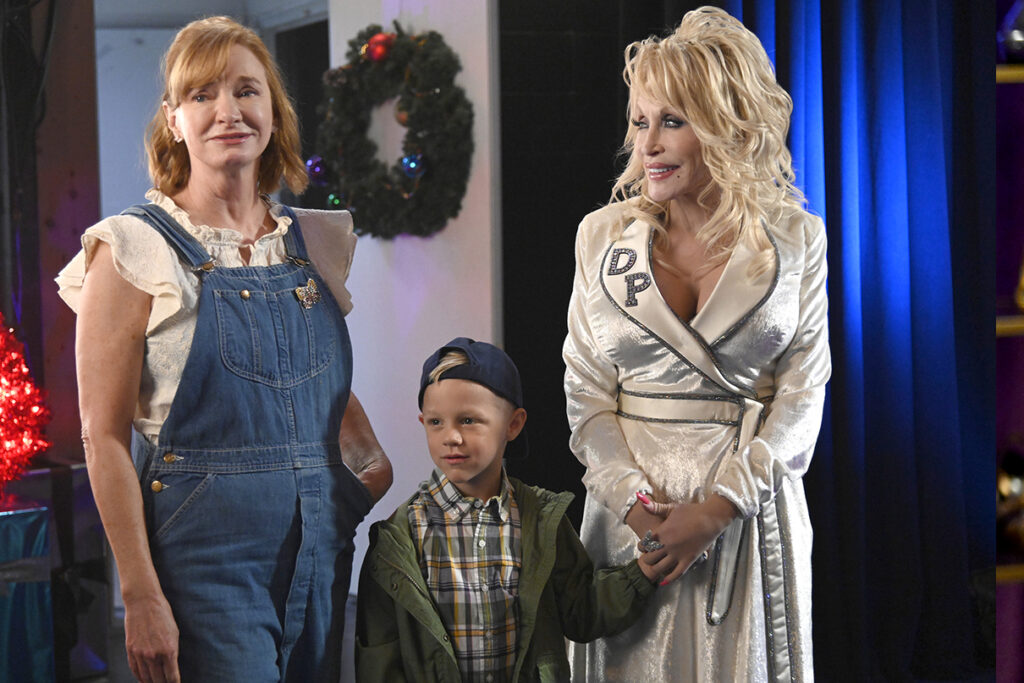 When her big special is about to air live, a revitalized and inspired Dolly defies convention and demonstrates to the world that the true magic of Christmas lies in the hearts of the children we were all once were, that Christmas is about the people we share it with, and that her faith still serves as the link between Christmases past, present, and future.
We love to hear from you, please be respectful, follow the rules, stay on subject,start or join a conversation / comment below