Cast who appeared in todays episode:
Marshall Ashford ( Robert Gossett)
Josslyn Jacks (Eden McCoy)
Adam (Joshua Benard)
Trina Robinson (Tabyana Ali)
Spencer Cassadine (Nicholas Chavez)
Dex Heller (Evan Hofer)
Jordan Ashford (Tanisha Harper)
Esme Prince (Avery Pohl)
Elizabeth Webber-Baldwin (Rebecca Herbst)
Carly Spencer (Laura Wright)
Hamilton Finn (Michael Easton)
Curtis Ashford (Donnell Turner)
Portia Robinson (Brook Kerr)
Nikolas Cassadine (temporarily played by Adam Huss)
Sets Used on today's episode:
PCU Dorm
Pentonville Prison
Webber House
General Hospital
General Hospital
Portia and Curtis and Marshall are all at the hospital for reading of Curtis genetic results.
Jordan interrupts and asks to speak with Portia privately.
Curtis has the envelope with results in hand.
Marshall offers him time alone, but Curis tells him that he cannot disappear everytime there is a crisis.
He wants him to stay, he doesn't want to do this alone.
This makes Marshall happy!
Portia and Jordan go into her office for privacy sake.
Portia immediately lights into Jordan.
She resents her interfering in her personal life. Enough already.
Jordan is quick to tell her what her reason for coming was.
Esme Prince has been spotted back in Port Charles.
She just wanted to warn Portia so that she could keep an eye on Trina.
From her initial reaction she can clearly see that Portia has not told Curtis of the possibility of being Trina's father.
Marshall and Curtis knock on the door interrupting the ladies.
Jordan was just seeing her way out.
Portia fills Curtis in on the news Joran brought to her.
Curtis is impatient about his results and Marshall suggests Portia read them.
She agrees and happily tells Curtis he has no signs of schizophrenia genes.
Marshall is relieved he has not passed the disease on to Curtis.
They embrace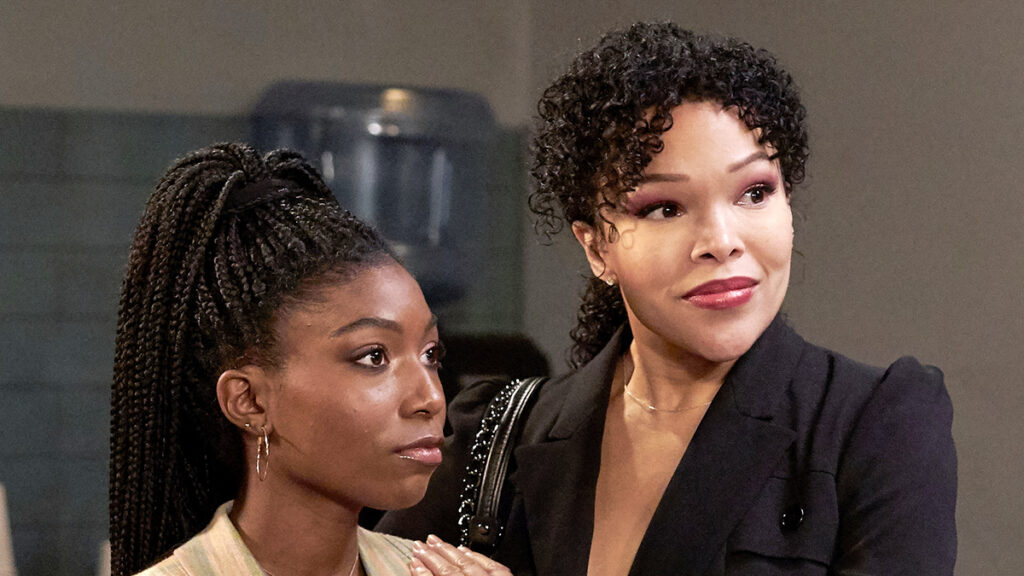 Webber House
Elizabeth is sitting in a fog just going through family photos.
She ignores her fathers phone call.
There is a knock on the door, Elizabeth walks like a robot to answer it,
It's Carly whom she tells it's not a good time.
Carly being Carly sticks her foot in the door to keep Elizabeth from slamming it in her face.
Carly knows Esme is back and the encounter Eliabeth had with her.
She cannot believe that the she devil is back.
Elizabeth is acting stranger than normal in Carly's eyes.
She looks around and sees Liz is sorting through family photos.
She spots one of Elizabeth's parents and ask about photo.
Elizabeth shares she has not talked to them in 25 years.
That is until a few days ago as she throws some photos in the fireplace.
Laura knows they are not super friends but a little piece of advice for free.
Laura explains she does not have any photos of her and Bobby as a kid.
Elizabeth may want these photos at a later time and will be sorry she burned them.
She does not think so, she sees Carly out, returns to her fireplace and strikes a match.
Carly is standing on Elizabeth's porch looking at the photo of her parent that she helped herself too. Carly, what is on your mind?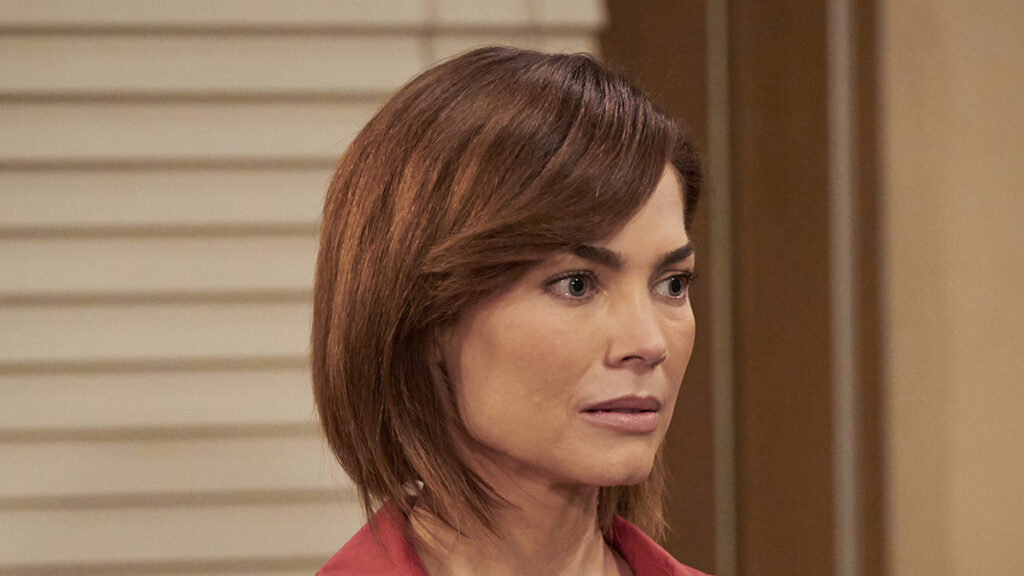 Hospital AA Meeting Room
Finn is at the AA meeting with Alexis and others.
Both hadn't been to a meeting in a while.
Alexis wants to know what's going on with Finn.
He's not ready to share yet.
Finn does however share with her that his ex Reiko was having an affair.
Alexis asks if he has talked with Elizabeth about it?
Finn explains that things between him and Liz are a little messy.
Alexis advises him to talk to Elizabeth before it gets worse.
Jordan bumps into Finn and Alexis and asks why Eliabeth checked herself out last night.
Finn does not know what she is referring to.
She asks him to have Elizabeth call her asap.
Alexis takes off after Jordan as she is leaving.
She would like to know when Jordan is going to fulfill her promise of an interview.
She tells Alexis she will have her office do a follow up with her soon.
Alexis calls Gregory and tells him to activate the insurance policy.
PCU Dorm
The RA is banging on Josslyn's door telling her to open it or she is coming in.
Dex is trying to hide from the person at the door.
Josslyn arrives just in time to stop her.
What seems to be the problem?
She wanted to check the beds, she heard Josslyn's room had bed bugs.
She tells her it was a false call and she had everything in control.
Adam pops up in the hallway. 
He sold her out to the RA about the bed bugs.
Josslyn promises there are no bed bugs.
She has a cat which is not allowed and does not want anyone checking her room.
He says her secret is safe with him. 
Josslyn enters her room to find Dex has fallen on the floor, also a high fever.
She needs to take him to urgent care, which he refuses.
Then she must get him some antibiotics,
Dex tells Josslyn that he owes her.
Josslyn opens the door to leave only to bump right in to her mother.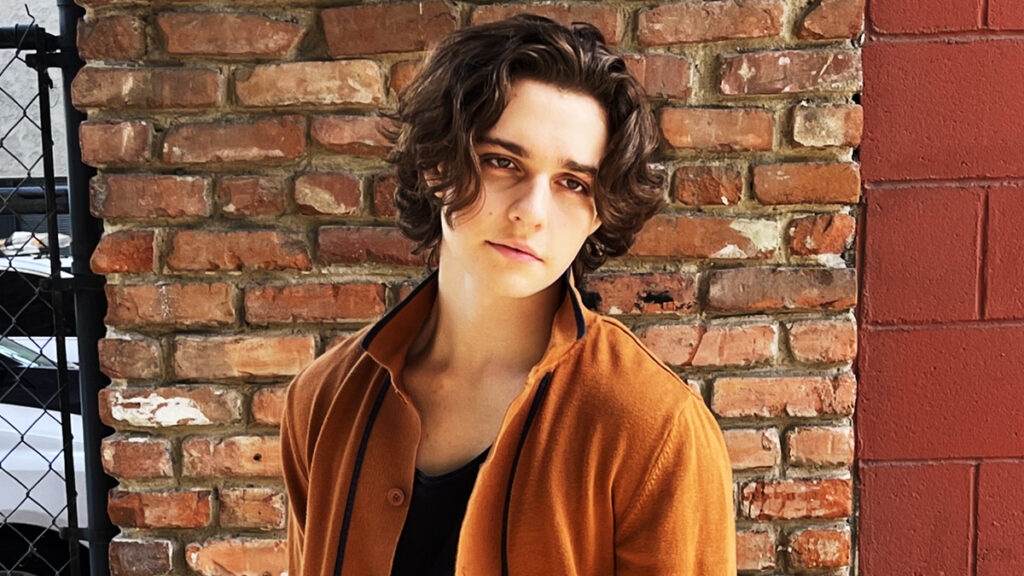 Pentonville Prison
The meeting fans have been waiting for.a
Trina is at the prison to see Spencer.
Spencer cannot believe his eyes,
She tells him that she knows what he did for her.
She wants to see if there is something to salvage.
She did not have all the facts, and she would like to have them.
Trina wants to know what was in the letter he wrote to her.
Spencer said that he knew she was innocent from the beginning.
He knows how much he lied to her, but with a conniving person like Esme he felt it best to deceive her.
He was trying to get the she-devil to confess.
She would have felt much safer with him by her side.
It hurts that he thought so little of her feelings when she cared so much for him.
He sounds like Curtis making decisions for her.
Trina is grateful to Spencer even if it was the wrong thing.
Spencer did not know Trina cared.
She tells him he never returned his feelings.
Spencer tells her that he is not good at those things.
She says perhaps you expressed them in your letter.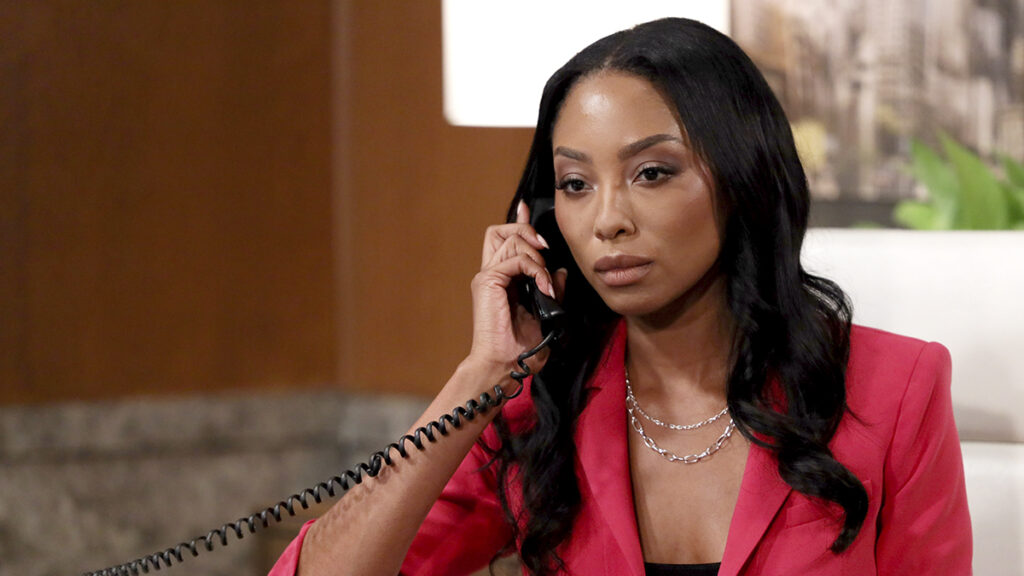 Wyndemere
Esme wakes up and her room is boarded up.
Nik tells her security is very important.
Nikolas tells her nobody is going to look for her here.
He brings Esme food which she throws across the room.
Nikolas finds Ava looking for him downstairs.
Ava tells him that she saw Victor last night and he told her that Esme is alive and in Port Charles.
The cops are looking for her, so they must find her first.
Nikolas points out that she has not made a move on them, so why be worried.
Ava disagrees and says they need to hurt Esme before she hurts them.
Nikolas wants to meet at the Metro Court and talk about it.
Ava wants no part of that idea, until she knows Esme is no treat she has nothing more to say to him.
While all this is going on downstairs, Nikolas main man Demetrius finds the mess Esme has made.
She begs him to call the police, telling him Nikolas is not in his right mind locking her away like this.
He tells her to trust Nikolas.leaves the room locking up.
There is a knock at the door, Nikolas opens it to find Elizabeth standing there.

We love to hear from you, please be respectful, follow the rules, stay on subject, start or join a conversation / comment below
.