This is what happened on 'General Hospital' today!
Happy Thanksgiving Week to All!
Cast who appeared in todays episode:
Holly Sutton (Emma Samms)
Robert Scorpio (Tristan Rogers)
Michael Corinthos (Chad Duell)
Dante Falconeri (Dominic Zamprogna)
Sam McCall (Kelly Monaco)
Willow Tait (Katelyn MacMullan)
Britt Westbourne (Kelly Thiebaud)
Cody Bell (Josh Kelly)
TJ Ashford (Tajh Bellow)
Victor Cassadine (Charles Shaughnessy)
Carly Spencer (Laura Wright)
Liesl Obrecht (Kathleen Gati)
Alexis Davis (Nancy Lee Grahn)
Nina Reeves (Cynthia Watros)
Sets Used on today's episode:
Kelly's Diner
Metro Court Hotel
Port Charles Docks
General Hospital
Metro Court Hotel
Sam, Alexis and Dante are eating at Metro Court Restaurant & Bar.
Nina interrupts and asks Dante how worried should Ava be about Esme.
Alexis is surprised to hear that Esme has been seen in Port Charles.
Dante would only say the Investigation is ongoing and everyone should stay aware of their surroundings.
Alexis wheels are turning, call it journalist juices.
Didn't Esme attack Liz?
They go into their arm chair detective mod and try to figure it all out.
They all decide that it is all connected to Trina and her trial.
Where have you been detectives?
Alexis is wondering if Esme has been in PC all this time.
They switch their conversation to the reason they really gathered food.
They talk about their Thanksgiving day plans.
Sonny is cooking, Dante says it will be a feast.
Sam announces tat after Sonny's feast they will mosey on over to the Q's for their traditional pizza.
His mother even invited Cody. go figure!
Dante text Brookie again, trying to get her letter that could help Chase get his badge back.
Dante is trying to help and when text back to say she is at a meeting at Kelly's he take that as a sign to connect with her.
He exits in hot pursuit of Brookie at Kelly's.
Sam shares with Alexis that Cody hinted that Dante may have done something illegal when they were teens.
Sam can't let it go, she wants to know what happened.
She steps away and Alexis takes the opportunity to ask Nina why she thinks Esme is "The Hook?"
Everyone thinks that makes sense the havoc she has brought to Port Carles.
Akexis leaves Jordan a message.
She thinks Jordan is giving her the run around.
Alexis leaves her a message advising her that she is going to post the letter.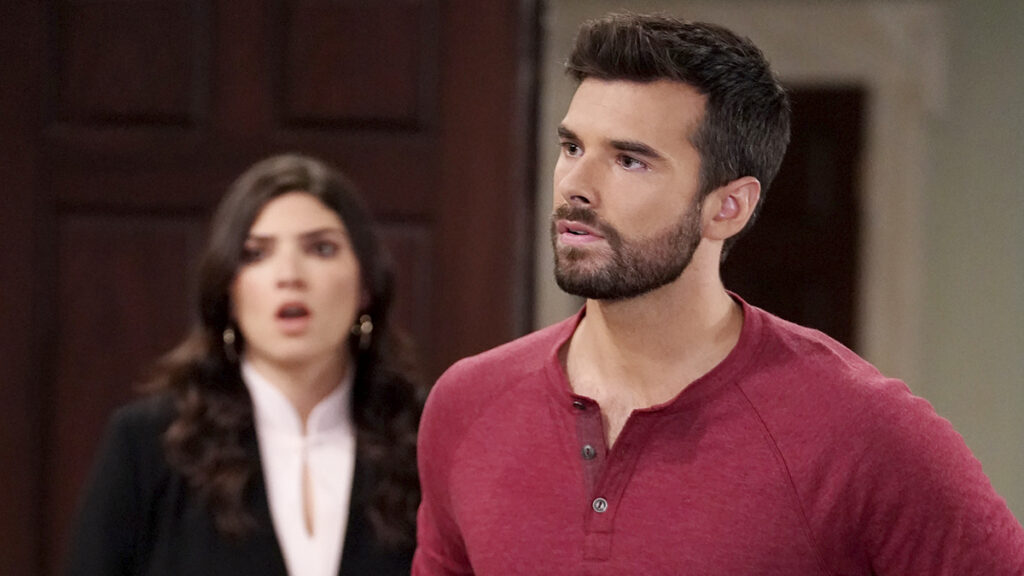 Kelly's Diner on the Waterfront
Brookie and Chase are at Kelly's meeting with Linc and Blaze.
Linc says that there is a problem with the song Brookie wrote.
Blaze doesn't want to sing back up for Chase.
They can figure out how to showcase them both.
Chase thinks Blaze is uncomfortable around Linc.
Brookie and Linc leave them to talk.
Chase thinks Linc is sexually harassing her.
She can handle Linc.
In this business it is a game changer if you get a rap for being difficult.
She has a contract and she's not going to blow it now.
Blaze wanted to sing a folk song, Linc thinks her fans would hate that.
Chase just wants to be back to being a cop.
He tells Blaze that he and Brookie are a couple.
He would do anything for her and vice versa.
Brookie is at the counter with Linc.
He is beside himself about a new artist he is about to sign.
Brookie can not believe him as she gasps that the artist is only 17 years old.
Linc reveals she is actually 18 years old and it is not like she is a virgin.
She threatens to expose Linc for the sleaze he is.
Linc mentions getting her songs back to her.
Dante arrives at Kelly's and approaches Blaze.
He tells her his son is a big fan of hers.
Dante let's Chase know he has been looking for Brookie.
Dante comments that he must be doing so well that Brookie doesn't need to write that letter after all.
What letter, Chase asks.
General Hospital
Meanwhile over in Britt's office Cody is staring at Britt sitting on the floor amongst a mess..
He asks if someone broke in.
Britt says she is going through a tough time.
Her dad is dead and he is still hurting her.
Cody tells Britt if her father did not appreciate the daughter he had, that is on him.
She is worth loving.
Britt asks, "Even if he passed down his genes to me?"
Cody thinks it's about the necklace, and tells her she can just give it to him.
After all it is rightfully his.
Britt screams it's all about the necklace, why didn't I see that before?
She hands him the necklace.Yelling at him to get out now.
She gets up to open the door and usher Cody out.
Robert is standing in the doorway with a cop and a warrant for the necklace.
Cody resists, Britt grabs the necklace and hands it to Robert.
He explains the diamonds in the piece were obtained unlawfully.
The policeman cuffs the briefcase to Robert's arm.
One of Victor's yahoo's is at the hospital lurking.
He calls Victor to report that Robert now has the necklace.
Liesl steps into her office and asks what's wrong as she looks around the office.
She tells her mother that she is sick.
Britt is talking about her father's legacy.
Michael and Willow are at the hospital for her 1st Chemo treatment.
Carly runs into them and asks what they are doing there.
TJ also arrives as Willow briskly whisks him away to talk about her pregnancy.
She tells TJ that she wants to keep her diagnosis private.
Michael tells his mom that Willow has decided to look for her birth parents.
Carly is thinking back, I am sure of what Harmony told her on her deathbed.
Michael shares with his mother that they are doing their own research with the help of Drew.
Continuing their 'I hate Nina' campaign Michael can't wait to share with Carly that Nina accused TJ and Willow were having an affair.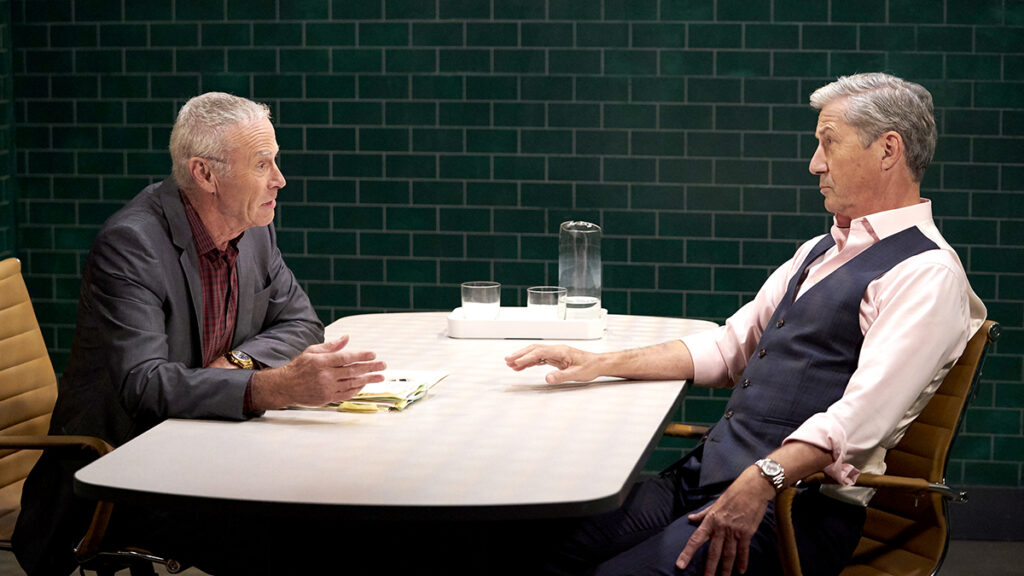 Port Charles Docks
Holly is on the pier with Victor.
Victor tells her to stop lying to him abut Roberts trust in her,
Victor said one more life to lose means nothing to him referring to Etha.
If he trusts you so much, why was Anna not at the safe house?
You have always played 2nd fiddle to Anna.
Holly wants to know why his son Valentin is not by his side.
She wants to talk to Ethan to make sure he is still alive.
Victor refuses.
He gets the phone call that Robert has the necklace handcuffed to him.
Victor tells Holly she has to intercept and get the briefcase back.
Robert is shown getting off the Metro Court restaurant elevator handcuffed to the briefcase.
How am I suppose to do that?
Holly tells Victor it's a question of logistics.
Victor tells her to think of Ethan and he will inspire you to find a way.
We love to hear from you, please be respectful, follow the rules, stay on subject, start or join a conversation / comment below