Cast who appeared in todays episode:
Sonny Corinthos (Maurice
Willow Tait (Katelyn MacMullan)
Michael Corinthos (Chad Duell)
BrittWestbourne (Kelly Thiebaud)
Cody Bell (Josh Kelly)
Felicia Scorpio (Kristina Wagner
Mac Scorpio (John J York)
Dante Falconeri (Dominic Zamprogna)
TJ Ashford (Tajh Bellow)
Elizabeth Webber-Baldwin (Rebecca Herbst)
Nikolas Cassadine (Marcus Coloma)
Esme Prince (Avery Pohl)
Hamilton Finn (Michael Easton)
Dex Heller (Evan Hofer)
Anna Devane (Finola Hughes)
Valentin Cassadine (James Patrick Stuart
Sets Used on today's episode:
Woods outside Port Charles
Webber House
Wyndemere Castle
General Hospital
Weber House
Liz is scared to tell Finn who the doctor is she was arguing with.
Finn assures her that he loves her and whatever she tell him he will support.
The person she was arguing with was Reiko Finn.
This makes absolutely no sense to Finn.
Why would Reiko lie to him.
She told me that she tripped and fell down the stairs.
Liz is very sorry to share all of this disturbing news with Finn.
He is sorry also, he needs to leave and regroup what he has just been told.
Elizabeth needs a friend, she calls Terry but it goes straight to voicemail.
She is wondering if she should call Nikolas.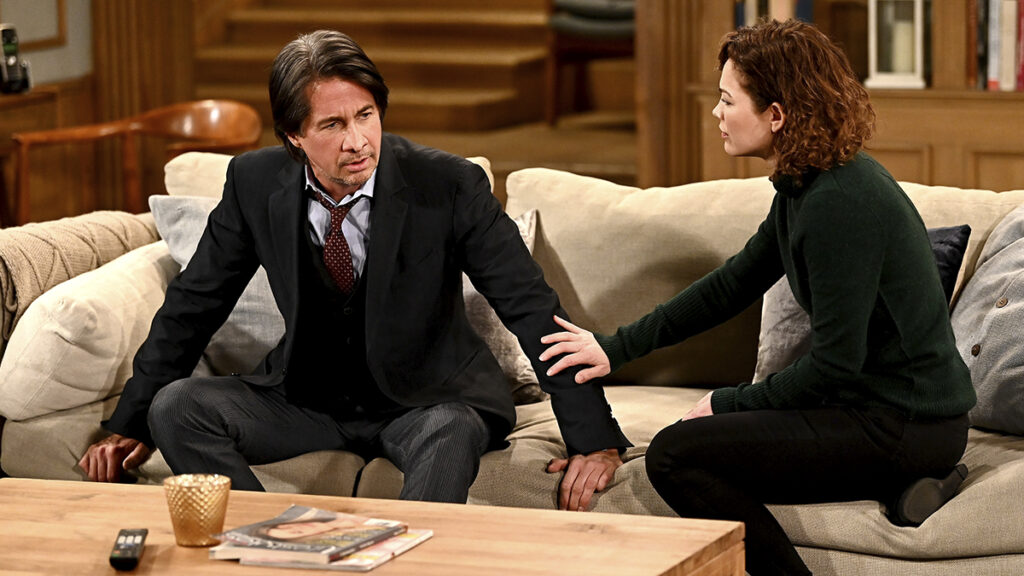 General Hospital
Cody is handed his paternity report.
Mac and Felicia are staring at him.
Cody's open the  paternity papers which confirms  that Mac is not his Dad.
Felicia wants to see the papers, Mac tells her no reason to prolong the ordeal.
He doesn't show anyone the papers and shoves them in his pocket.
Felicia and Britt leave them to some private time together.
Cody tells Mac he may not be his son, but he would like to be friends.
Mac is willing to try,
Britt now thinks Cody's life doesn't have to change.
Cody tells Mac he would like to be friends with him.
Cody tells everyone that  Taub is his Dad and that is that.
Did anyone think he would say anything different?
After all, he was just  told that he could be the heir to a 35 million dollar necklace if he is a Taub. 
When left alone, Cody takes out the paternity papers again which show it is a match and he is indeed the son of Mac Scorpio.
Michael walks in on TJ and Willow hugging in Dr Terry's office.
He wants to know what he walked in on?
Do you think I'm cheating on you with TJ?
Willow realizes Nina has been in the mix.
We are not having an affair.
She finally confesses to Michael that she has stage four leukemia.
TJ was the first one who suspected it.
She promised that she was going to tell him today.
Michael assures her that it was always her choice when to tell him.
Willow tells Michael that she is scared.
She will now start Chemo.
She explains why she hadn't started Chemo yet.
Michael says, we are a team, we will face this together.
Willow admits she could not face losing another baby.
Michael holds her close and promises all will be okay. 
In the lobby, Sonny is talking with TJ.
TJ asks Sonny to trust him, that he is not having an affair with Willow.
Sonny believes him, he knows TJ as only an honorable man.
Finn has returned to his office.
He sits on the floor, tears in his eyes, looking at photos of Reiko.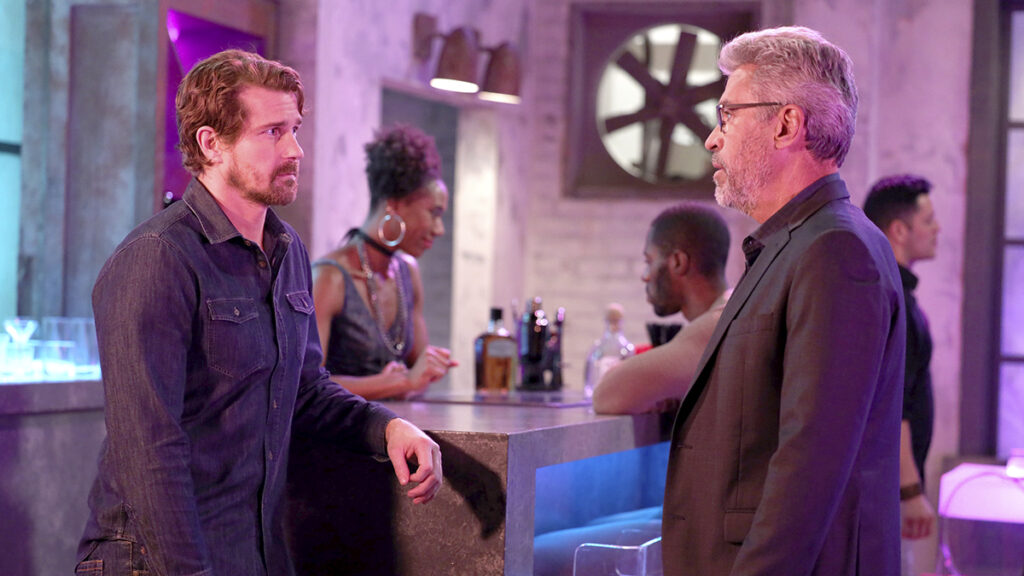 In the Woods outside Port Charles
Valentin waits in his vehicle on Anna.
He is getting concerned about why she has arrived.
Val is listening to the police scanner.
He hears that the transport van has not arrived and no one is responding.
Meanwhile down the road, the transport van sits on its side having crashed.
Dex. the extra guard and Anna but no Heather to be found.
All are unconscious.
Dex stirs and gets out of the van to recover Anna.
He gets her to wake up and she realizes Heather is gone.
Anna says that she is very dangerous and they should find her.
Dex suggest he and Anna get out out of dodge as the police are on their way,
Valentine arrives after hearing the scan, and knows Anna needs him.
He tells her to forget about Heather and get in the car.
Anna thanks Dex and climbs in and off they go to prove her innocence.
Dex heads off into the woods when hears the sirens.
He has been shot and is bleeding out.
Dante and Mac arrive at the accident site.
They both know this was an attempt to help Anna escape.
The other guard still alive is hauled off to the hospital.
Dante calls Sonny to let him know that Anna and Heather have escaped.
Dante fills him in on why there were two prisoners being transported.
He is worried about Sonny and tells his dad they need to spend some time together.
Sonny agrees.
Down the road, Amma amd Valentin pull off the road to lay low for a bit.
Annie tells Valentin to buckle up because it is about to get real bumpy.
Wyndemere Castle
Nikolas is on the phone tells a mystery person that Esme has escaped and no where to be found.
As he enters the living area he sees glass everywhere and realizes the lamp is broken and he is standing in darkness.
In the darkness, the hook killer steps out.
The hook killer swings the hook at Nikolas but he spots them just in time.
He is able to fight them off, although he falls and hits his head.
His phone is buzzing which brings him too as he sees it is Elizabeth.
The attacker drops their hook as they run off.
He picks up the hook with a towel and notices it's from their boat house.
Nikolas swears it was Esme and is on a mission to find her.
Esme is on the docks.
Elizabeth arrives on the docks and she is looking for Nikolas.
Esme hides from Elizabeth.
Nikolas makes a phone call and demands that no one leave the island.
Check out tomorrow's episode of General Hospital to see how all this plays out.
We love to hear from you, please be respectful, follow the rules, stay on subject, start or join a conversation / comment below