Cast who appeared in todays episode:
Josslyn Jacks (Eden McCoy)
Dex Heller (Evan Hofer)
Brick (Stephen A. Smith)
Leo Quartermaine (Easton Rocket Sweda)
Michael Corinthos (Chad Duell)
Willow Tait (Katelyn MacMullan)
Drew Cane (Cameron Mathison)
Esme Prince (Avery Pohl)
Elizabeth Webber-Baldwin (Rebecca Herbst)
Nikolas Cassadine (temporarily portrayed by Adam Huss)
Carly Spencer (Laura Wright)
Hamilton Finn (Michael Easton)
Jeff Webber (William R. Moses)
Sets Used on today's episode:
PCU Dorm
Metro Court Bar & Restaurant
Quartermaine Gatehouse
Wyndemere Castle
General Hospital
Metro Court Hotel
Carly is at Brick's hotel room.
She tells him she is Carly Spencer now.
Nina, who is following her mumbles, "what will Drew think of this?"
Quartermaine Gatehouse
Michael and Willow are still with Drew at their gatehouse.
Drew wants to know if he is overstepping offering to help Willow?.
Michael goes to see Leo outside and he gives him the phone that he found.
The phone is now dead so Michael tells Leo they will need to charge it to find out who it belongs to.
Willow explains she doesn't have her birth certificate.
She thinks looking in the peace and love commune will be a dead end.
Drew thinks they should do an article on Willow and Harmony.
Someone knows something, hopefully they will come forward.
She has not shared with Drew why she needs to find them.
Drew thinks he will get results for Willow.
Leo and Michael come inside to charge the phone.
After the phone is charged, Michael sees missed calls and messages from Sonny.
He takes the phone outside, using his phone he calls Dex's phone number.
Dex's phone number rings, he is now worried about where he is.
General Hospital
Elizabeth is in Finn's office with Jeff.
She walked in on them arguing.
She asks why he is there.
Finn asks how she is doing.
She wants Jeff to leave before he makes things worse..
Liz tells Jeff he wreaks havoc on everyone's life.
He is in no position to dispute it.
Jeff apologizes to Finna for what happened to Reiko.
Finn is summoned to the lab.
Liz tells him to go, she can handle daddy dearest.
Liz continued, you walked out of my life 25 years ago, you don't get to be my dad now.
Jeff feels there is so much left unsaid.
He wants to make things right with his daughter.
Jeff states that he and Carolyn have made many mistakes over the years.
He feels they finally did something right by admitting the truth to Lizzie.
He wants her forgiveness, he feels like the two of them are more alike than she realizes.
Liz tells him that she is nothing like him\ and he, in fact he does not even know her, he has been gone for 25 years.
He will not push her but he would like another chance.
Jeff hopes he has not ruined things for her with Finn who seems like a good man.
Finn returns and asks Liz what happened to her last night.
She asks Finn if he has had time to think about things.
In the meantime, Nikolas is blowing up her phone with calls and messages, she continues to ignore them.
She says to Finn if can't be with her anymore, she totally understands.
They are trying to talk about it, as Nik continues with the phone road rage.
She says you can't be with me anymore?
They start talking about it when Liz gets a call. She tells Finn that she wants to finish the conversation.
She tells Finn she wants to continue their conversation, but knows Nikolas will not stop.
Elizabeth needs to find out what the emergency is.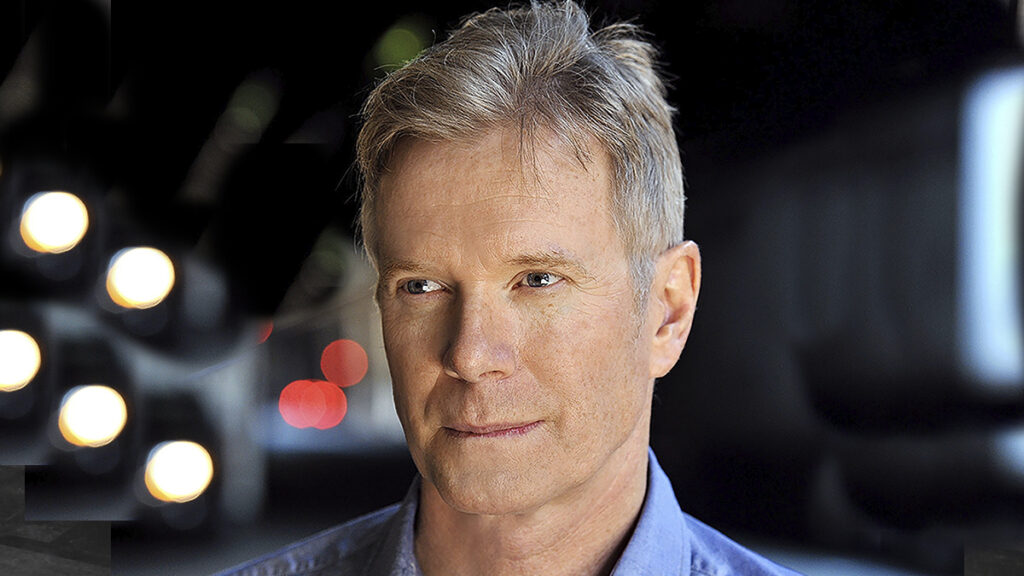 Metro Court Hotel
Nina returns to Sonny in the MC restaurant.
She asks Sonny about Brick, she remembers him mentioning some harmless flirting with Carly.
She tells Sonny she saw Carly go into his room upstairs.  
She is certain of it. 
Sonny is sure there is a simple explanation. 
His mood seems to change.
She does not know if it is because Carly is in the room with a good friend or what.
Nina tells herself that she is going to stay out of everyone else's business.
She asks, does it matter to you about Carly?"  
Brick returns to the restaurant and Sonny  ask Nina to order him something to eat.
He approaches Brick.
Sonny asks him about the call he got from Carly. 
Brick tells Sonny it's not what you think.
He explains Carly was in my room, only out of necessity.
Brick can't tell Sonny why she was in his room. 
It has nothing to do with you. 
Nothing compromising happened. 
Brick knows Sonny does not like the situation.
He assures him that his loyalty is to Sonny.
Nina returns and asks Brick if he will be joining them for dinner.
He gives his regrets and will take a raincheck on the offer. 
Brick leaves the restaurant.
Sonny tells Nina that Brick is not having an affair with Carly.
She apologize and tells him she was sorry for telling him about it.
Sonny states Carly can see who she likes, but she has to respect boundaries when it comes to his associates.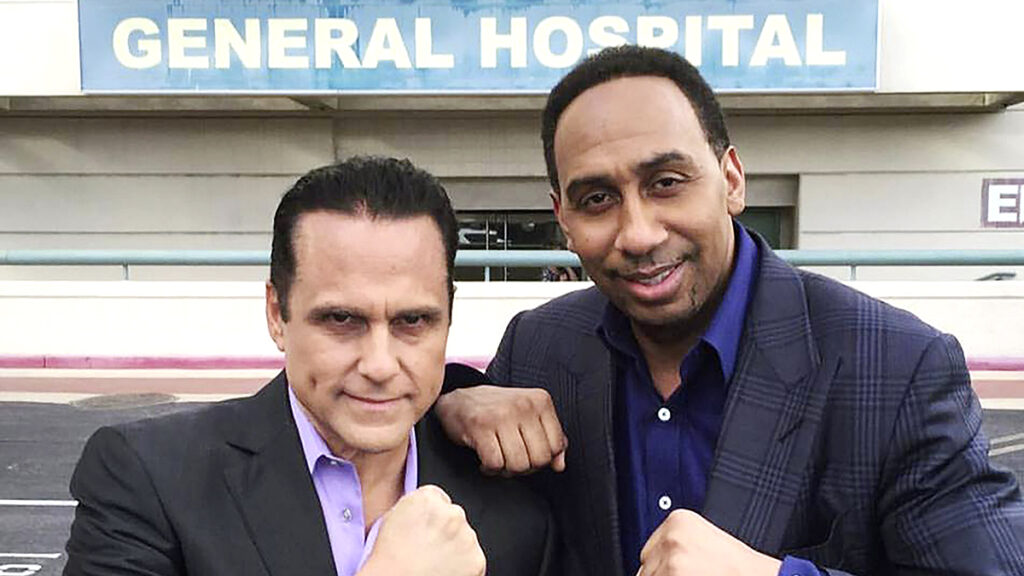 Wyndemere Castle
Nikolas tells Esme to pack her things, throwing a bag her way.
She replies, "I'm not going anywhere with you."
Ignoring her, Nik tells his assistant to make sure the jet is ready.
And to tell the servants to have the house ready and the food stocked.
Nikolas departs.
Esme doubles over in pain as the assistant runs over to help her.
She is in pain and asks the assistant for help.
Nik returns and tells his assistant to go get the first aid kit.
He blows up Elizabeth's phone which she finally answers and he tells her that he needs her help.
Nik tells Esme that help is on the way.
He tells her if she really is not in pain now, you will be soon.
PCU Dorm
Back to Jossyn and the wounded warrior.
She tries to cool Dex down with a wet cloth.
She takes his temp, gives him water for hydrate and then she lectures him about working for Sonny.
She asks why he's risking so much and so loyal to Sonny.
Joss notes his temperature is extremely high.
If her mother does not get back soon, she is taking her chances and taking him to the hospital.
Another almost moment between them, which is interrupted by a knock at the door.
It is Carly returning with the antibiotics.
Josslyn gives the dosage to Dex and tells him to rest.
It does not take him long to just pass out.
Carly thinks once the medication takes effect, hopefully by morning it will break his fever.
Mother and daughter have a serious talk.
Carly is fearful for the situation Josslyn has gotten herself into.
Josslyn assures her that Dex did not come looking for her to help.
It just happened and she intends to see it through.
Wyndemere Castle
When Elizabeth took Nikolas' call he told her that Esme was doubled in pain and he needed her help.
Elizabeth arrives on the island, Nurse Liz to the rescue.
She and Nikolas head up to the tower.
They open the door to find Esme passed out on the floor.
We love to hear from you, please be respectful, follow the rules, stay on subject, start or join a conversation / comment below