This week in Port Charles!
Monday, November 28, 2022 – Episode 15103:
Scott gets an unexpected call. Who needs his expertise?
Kevin and Mac seek Ava's assistance. Now how could Ava help these unlikely two.
Dante questions Heather. What light can she shine on things to help Dante?
Victor jumps to the wrong conclusion. He is dangerous if he is right or wrong. What has him in a tizzy now?
Holly makes a desperate move, Hey it is a known fact, desperate people make desperate decisions.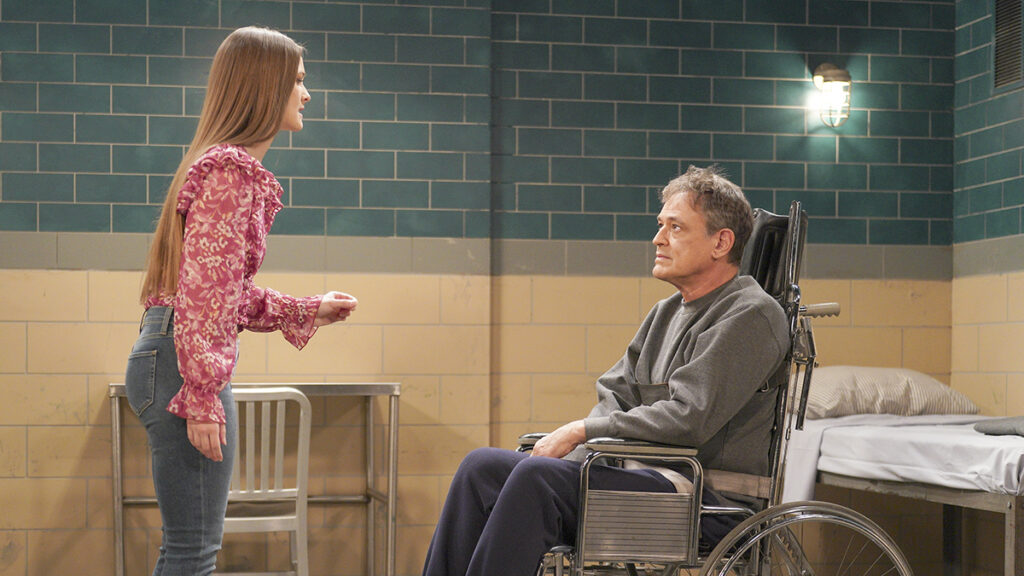 Tuesday, November 29, 2022 – Episode 15104:
The Quartermaines celebrate Thanksgiving. Come on now what would Thanksgiving be in the Q's house without their traditional pizza. You do not really expect a turkey on the table, do you?
Sam confesses her concern to Dante. What has her so troubled? Could it be Cody whom she actually distrust?
Sonny reassures Nina. I mean he is, totally in her corner.
Jordan confronts Alexis. We are sure Jordan is not happy with Alexis at the moment.
Holly is in the hot seat! You think? You can only run a scam for so long. It will eventually catch up with you.
Wednesday, November 30, 2022 – Episode 15105:
Brook Lynn faces the consequences of her actions. She will learn that she cannot control everyone and everything.
Liesl want to makes an offer to Cody. Can these two come to a civil conclusion?
Trina has grown fond of Marshall and she values his option. She feels it is safe to confide in him and seek his thoughts.
Victor is livid. Wow, maybe someone has finally outsmarted him. Only problem with that is he is the master of revenge.
Curtis and Portia discuss family matters.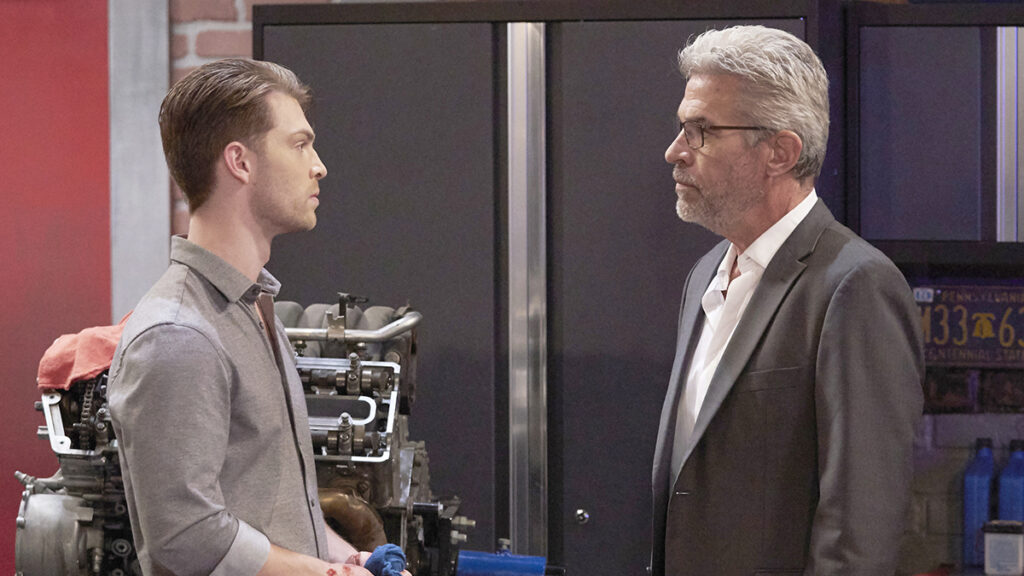 Thursday, December 1, 2022 – Episode 15106:
Josslyn and Carly have a serious mother and daughter talk.
Michael (the golden boy) issues a warning to Dex.
Chase is a good friend to Sasha and wants to catch up with her.
Valentin seeks Sonny's assistance. Love will do that to you and Anna is his main priority.
Willow continues the 'I hate Nina' campaign as the two clash! Watch your words Willow, you never know who you might need to save you and your baby's life! Just saying.
Friday, December 2, 2022 – Episode 15107:
Everyone needs a new friend, it looks like Sam and Sasha are bonding.
Spencer cannot forgive his father and rebuffs Nikolas when he visits him at Pentonville.
Drew gets a lead. What exactly does that mean? What will happen when he gets close to Carly's lie about Nina and Willow.
Dante is conflicted. About what? Tune in to find out!
Joss wants to look out for Dex. But they do not always, well make that rarely agree on his choices so it is not surprising when she rejects Dex's proposition.
Willow needs medical assistance. Tik Tok Willow.
We love to hear from you, please be respectful, follow the rules, stay on subject, start or join a conversation / comment below