The Way Home: A Sea Islands Food and Family Celebration with More Than 100 Recipes Hardcover book was just released on October 25, 2022.

The breakout star of the Food Network's popular series Delicious Miss Brown honors her family's Gullah/Geechee culinary heritage in this magnificent cookbook, which includes 125 scrumptious original recipes and stunning four-color photographs.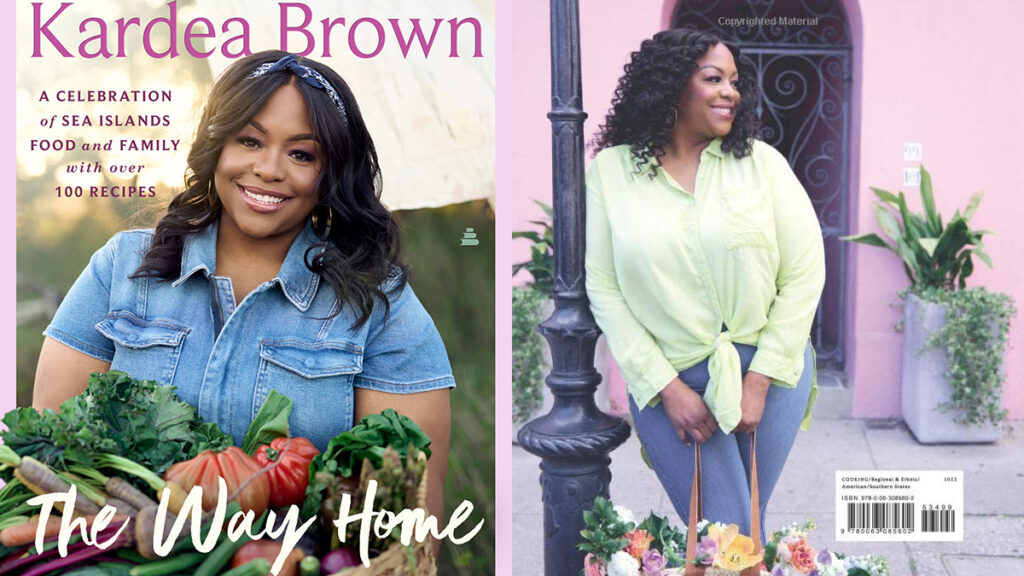 In this, her debut cookbook, Kardea offers home cooks all over the world her multigenerational "passed down" recipes and creative alterations of Gullah classics. A separate group of African Americans known by the names "Gullah" and "GeeChee" who reside in the coastal regions of South Carolina and Georgia who have kept a significant portion of their West African language, culture, and food. The Way Home is an open love letter to her ancestors and is filled with recipes that fuse traditional Southern cooking with West African grains, herbs, and spices. The Gullah people established the basis for Southern cuisine. Before farm-to-table became popular, Gullah people practiced it, according to Kardea. "I want to demonstrate to everyone that soul food is not one type. There is a lot more to it than just vegetables and fried chicken. It's wonderful, fresh, and in seasonal.
The Way Home, a collection of more than 100 delectable recipes for appetizers, entrées, sides, desserts, and more, delivers a taste of the Lowcountry South to your kitchen. It includes flavor-packed dishes that everyone will love, including:
She-Crab Soup
Seafood Potato Salad
Crab Cake Benedict
Smoked Pasta Salad
Savory Bread Pudding
Peach Dump Cake
Blood Orange Salmon
Smothered Chicken
Low Country Spaghetti
Sweet Potato Cheesecake
Kardea infuses her recipes with cherished family tales, sentimental moments, and practical advice. The Way Home acknowledges her proud ancestry while showcasing her unique style of class and sass. It is the ideal fusion of the modern and the conventional.
To purchase you copy of the book click Here
About the Author:
Kardea Brown took a leap of faith in April 2015 when she left her position as a social worker in New Jersey to pursue a career in the food business. She started the New Gullah Supper Club, a dining establishment and gathering place that serves the cuisine she grew up eating at her grandmother's house on Wadmalaw Island in South Carolina.
Kardea's appearance on Food Network drew the eye of the cooking channel's producers, and over the course of nearly four years of arduous work, she rose to fame by competing against chefs on hit shows including Beat Bobby Flay and presenting Cupcake Championship.
We love to hear from you, please be respectful, follow the rules, stay on subject, start or join a conversation / comment below