On September 18, 2006, Rachael Ray made her syndication debut in the US and Canada for The Rachael Ray Show, an American talk show that also airs internationally. The New York City location where it is recorded is Chelsea Television Studios. On September 14, 2022, the 17th season got under way.
The Rachael Ray Show Guest & Highlights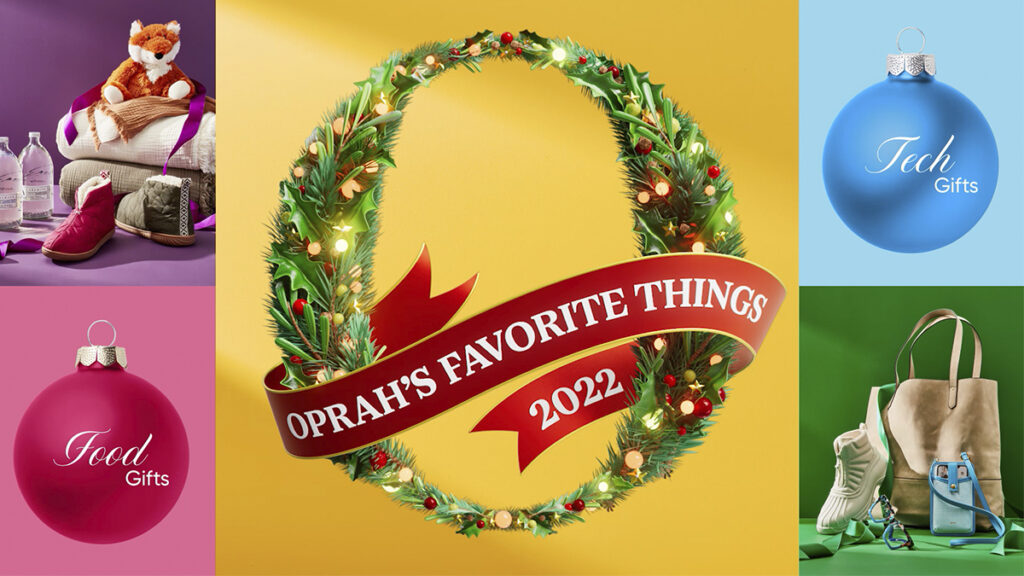 Monday, November 7, 2022
Appearing on today's show: For 2022, "Oprah's Favorite Things" will return, and her friends Gayle King and Adam Glassman will brighten up the audience for the entire hour. Even at home, you may participate in the gifting! Then, pumpkin is the star of dinner with Rachael's pumpkin carbonara.
Tuesday, November 8, 2022
Appearing on today's show: Chef Curtis Stone will co-host and prepare an Australian-inspired Thanksgiving meal. While, Rach is cooking a delicious tray bake with white fish and fresh tomato sauce from Sicily in her kitchen. Plus, actor Joel McHale is back.
Wednesday, November 9, 2022
Appearing on today's show: Zosia Mamet, star of "The Flight Attendant," talks to us about her new book, My First Popsicle. Then, a worthy father and daughter receive some more assistance with holiday decorating this year. Genevieve Gorder has wonderful holiday advice that anybody can use as well as a very happy surprise. Rachael is then preparing a hearty cottage pie that you are certain to adore.
Thursday, November 10, 2022
Appearing on today's show: With a turkey meatloaf that's ideal for a small gathering, Rachael is starting the holiday preparations. You will want to add Chef Michael Symon's parmesan and pancetta-infused Brussels sprouts to your Thanksgiving menu. And Michael Starr of the New York Post tells us all about his brand-new biography of the late Don Rickles.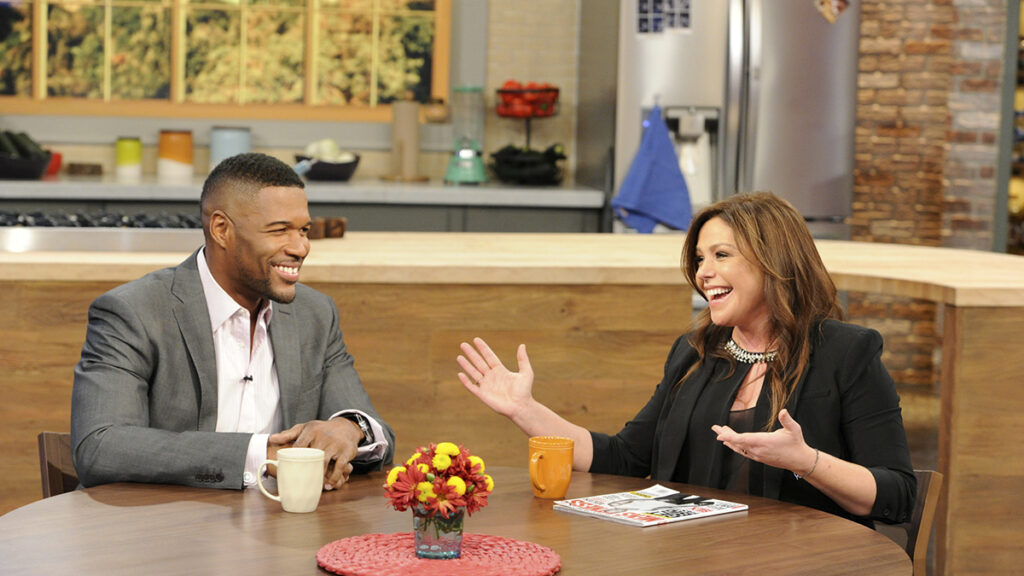 Friday, November 11, 2022
Appearing on today's show: Returning, Michael Strahan tells Rach and John all about his new line of skincare products for guys. Additionally, Farmer Lee Jones, another favorite of Rach's, is assisting us with selecting, storing, and cooking all the seasonal produce. In the kitchen, Rachael's making her Italian pot roast.
Add this yummy holiday recipe to your next dinner.
Pumpkin Pasta with Vodka Cream by Rachael Ray
Ingredients
1 ½-2 pounds diced orange flesh squash, such as sugar pumpkin, Kuri, cheese squash or butternut
Non-aerosol cooking spray
Salt
Pepper
Grated nutmeg, to taste
2 cups chicken or vegetable stock
1 bay leaf
½ small cinnamon stick
4 tablespoons butter
2 shallots, finely chopped
2 cloves garlic, grated or finely chopped
6-8 leaves sage, finely chopped
Zest of 1 lemon,
plus ½ lemon,
juiced ¾ cup vodka
¾ cup heavy cream
1 pound penne rigate or rigatoni
¾ cup fresh ricotta cheese
¾ cup finely grated Parmigiano-Reggiano, plus more for passing
Finely chopped chives
Preparation
Preheat the oven to 425˚F.
Heat a large pot of water to boil for pasta.
Arrange half the squash on a baking sheet and spray with oil, then season with salt, pepper, and nutmeg.
Roast to brown at edges and tender, 20 to 25 minutes.
Place the remaining squash in a pan with a lid with stock, bay, cinnamon, salt and pepper.
Bring to a boil and cook to tender, 12 to 15 minutes.
Discard bay and cinnamon, and transfer and puree in the food processor.
Melt butter in a large skillet over medium heat.
When it foams, add shallots, garlic, sage, lemon zest, salt and pepper and soften a few minutes.
Add vodka and let it absorb.
Add cream and bring to a bubble, then reduce heat and let cream thicken a bit.
Salt water and cook pasta 1 minute less than package directions.
Reserve 1 cup of starchy cooking water.
Add pumpkin puree and ricotta to vodka cream mixture in skillet and stir to combine;
Season with salt and pepper
Yield Serves: 6
We love to hear from you, please be respectful, follow the rules, stay on subject, start or join a conversation / comment below