A quick look at what is happening on 'The Bold And The Beautiful" this week.
Monday, November 14 – Episode 8894
After coming to the conclusion that Thomas is just down right vicious, Brooke takes matters into her own hands and confronts him. She knows he is somehow responsible for the breakup of her marriage and she will stop at nothing to find out what that is.
Having been single for about a split second, Ridge makes a romantic proposal of marriage to Taylor.

Tuesday, November 15 – Episode 8895
Ridge has not been forthcoming with Brooke about his behavior, so does it come as a surprise that Donna has to be the one who delivers the news to a devastated Brooke about Ridge and Taylor's engagement?
Seems, Thomas will stop at nothing to protect his secret from being revealed about calling CPS. Could a child be his undoing?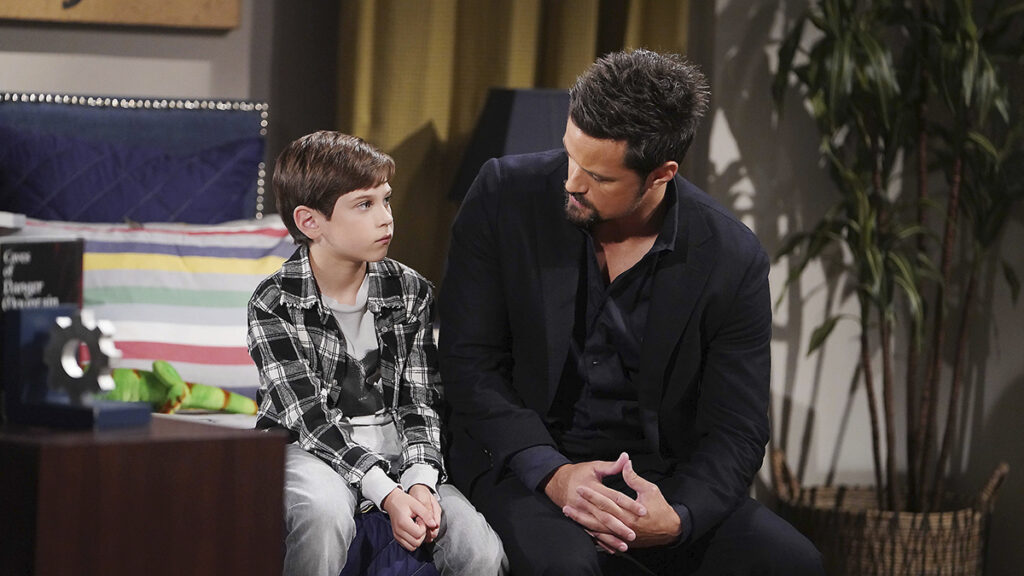 Wednesday, November 16 – Episode 8896
Ridge calls a family meeting which not everyone is happy about.
Thomas inwardly flips out when Ridge makes a revelation.
Brooke and Ridge share an emotional and poignant goodbye or is it just until the next time. Never say the word final when it comes to these two.
Thursday, November 17 – Episode 8897
The Logan sisters rally together to find needed answers for Brooke. Nothing's quite as powerful as sisterhood. The Logan sisters aim to get to the truth.
Steffy puts Ridge on the hotseat by asking a direct question about Brooke and Taylor.
Friday, November 18 – Episode 8898
Whoa, what? The day of Dr. Taylor Hayes and Ridge Forrester's wedding approaches, and everyone begins to work hard on preparations. Do Ridge's annulment papers even exist in copy form yet?
We love to hear from you, please be respectful, follow the rules, stay on subject, start or join a conversation / comment below