Happy Thanksgiving Week to All!
The following is a sneak peek at what is in Genoa City this week.
Monday, November 21
Episode-12497
Nate's got a lot going on these days, but will he put Elena as one of his top priorities? Especially after she notices the shift in his behavior.
Noah tells the truth about Audra, After dropping the baby bomb, does anyone really know the truth? Who does he tell what?
Genoa City welcomes Daniel Romalotti home. Maybe this will allow Phyllis to enjoy her son's time in Genoa City without always thinking about how she needs to run Diane out of town.
Tuesday, November 22
Episode-12498
Billy supports Chelsea with a difficult decision. Lily has a lot of patience and comparison with Billy, but will she reach her breaking point?
Ashley gets the upper hand on today's show. That my fellow viewers could be a wild guess. Could be Tucker, whom we think she is playing a dangerous game with, or Diane since she is head of the "we must run Diane out of town" campaign. Lets not forget brother Jack. She has been known to not always agree with him. So you be the judge!
Nick retaliates against Adam on today's episode. Excuse me but when you have a hot red head that both men want. There will be war!
Wednesday, November 23
Episode-12499
Victor and Nikki count their blessings, is that in millions or billions?
Phyllis and Daniel share a warm reunion. Que some much needed mother and son bonding.
Diane's presence causes tension at the Abbott's Thanksgiving Dinner and when Jack asks everyoen to say what they are thankful for on this Thanksgiving day. All eyes will be on her and her answer..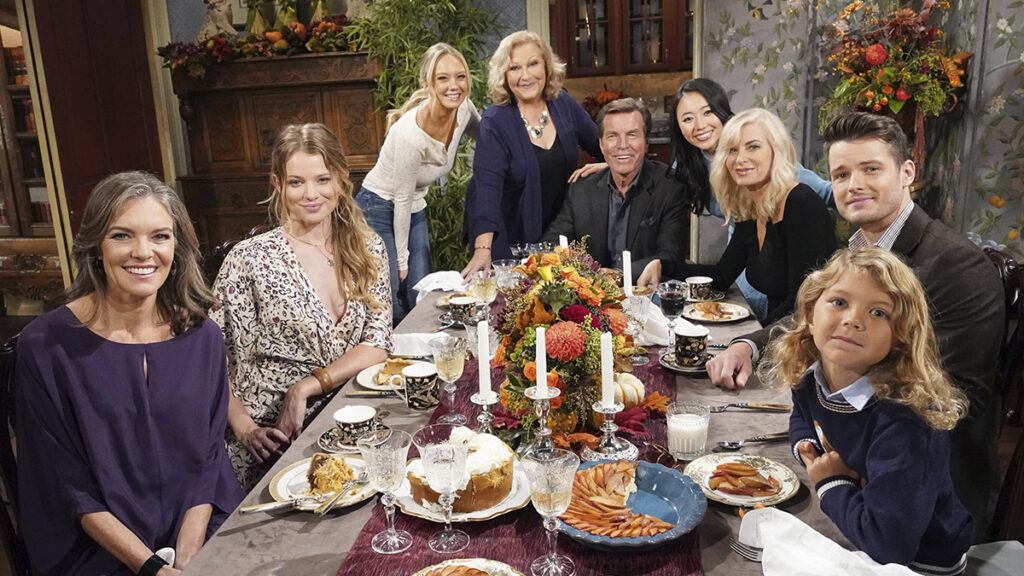 Thursday, November 24
Happy Thanksgiving to All!
.Y&R will be preempted today for CBS Sports Coverage of NFL Football.
Friday, November 25
Y&R will be preempted today for CBS Sports Coverage of SEC Football.
We love to hear from you, please be respectful, follow the rules, stay on subject, start or join a conversation / comment below