A few teasers about what will be happening in 'Salem' today. Check back each day for all the spoilers for that day, plus photos and other tidbits!
Thursday, December 1, 2022 – #14477

Paulina is prepared to do whatever to support Chanel, her daughter. She calls Abe to discuss her ideas after coming up with a few. Will he back her plans?

Meanwhile, when giving Chanel a piece of his mind, Sloan, in contrast, is unreserved.

Not all is happy in Eric and Nicole's world when they get into a huge fight.

Kate lends Jada her support. Who would have thunk?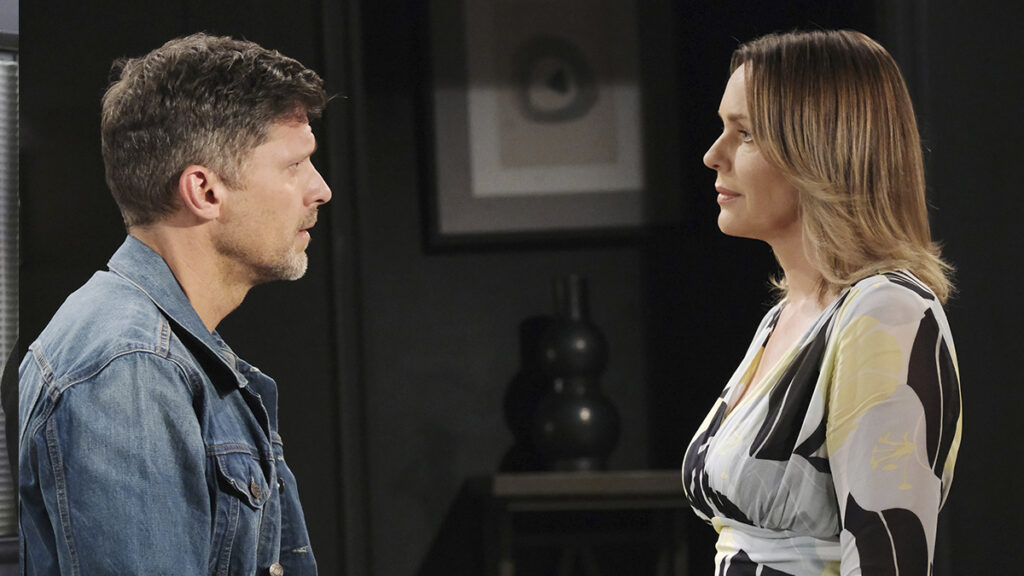 I love the holidays and I love to stretch them out, so let's continue with
A Thanksgiving message from Leann Hunley!
Facts/Quotes/Fun

Hunley was born in Forks, Washington, and later attended Washington University in St. Louis.

Her first television appearance was on Hawaii Five-O.

On Days of our Lives, Leann was given the role of Anna in 1982. She received an Emmy for Best Supporting Actress in July 1986 for her portrayal of the complex character.

Thank you following our blog, we love to hear from you, please be respectful, follow the rules, stay on subject,start or join a conversation / comment below