The holiday season of 2022 has officially started. Now you have Facebook Live with Aimee Teegarden and Tanner Novlan to look forward to as they reveal and share with you details of their upcoming Hallmark Christmas movie.

Mark your calendars and make plans to join them on Thursday December 8 at 1/12c, brought to you by Pure Leaf on the Hallmark Channel Facebook.

The brand-new holiday film "Christmas Class Reunion" will then make its television debut on December 10 on the Hallmark Channel.

I know the majority of you are seasoned pros, but there are still some out there (including myself) who are still trying to figure all of this out.

So newbies follow these instructions to watch or participate in the Facebook Live Event listed above. Find the event you wish to view and click on the title. If you arrive at the event before the start time, stay on that tab. Facebook Live will start within the event. For the event with Aimee` & Tanner just click here.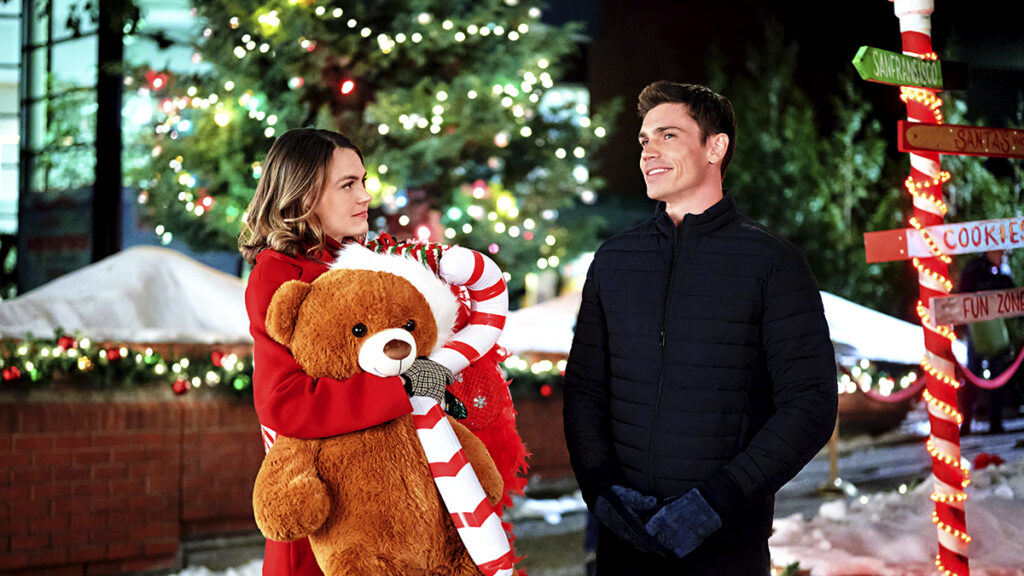 Thank you following our blog, we love to hear from you, please be respectful, follow the rules, stay on subject, start or join a conversation / comment below