Holidays are here, which means it's time for the enjoyable Hallmark movies that you can watch while lounging in your favorite chair while drinking hot chocolate. In order to be entertained, gather your significant other, your children, your bestie, and the remote control and settle in for the 2022 lineup.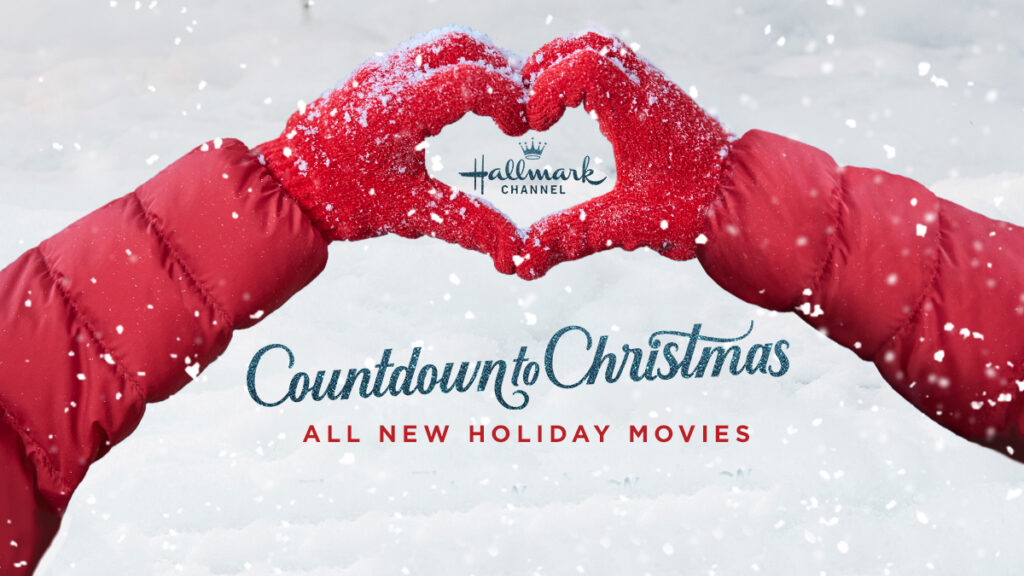 Aimeé Teegarden ("Friday Night Lights") and Tanner Novlan ("The Bold and the Beautiful") star in "Christmas Class Reunion," a new, original movie premiering Saturday, December 10 (8 p.m. ET/PT), on Hallmark Channel as part of the network's annual "Countdown to Christmas" programming event.

Storyline: The senior class at Brookswood High in 2007 gained the reputation of being the "cursed class" as a result of a string of unfortunate incidents. They are back home for their high school reunion after 15 years. The reunion is being organized by Elle (Teegarden), the former class president, valedictorian, and "most likely to succeed." Unfortunately, as is custom, despite meticulous planning for the reunion, things go wrong, forcing Elle to work with troublemaker and former class vice-president Devin (Novlan).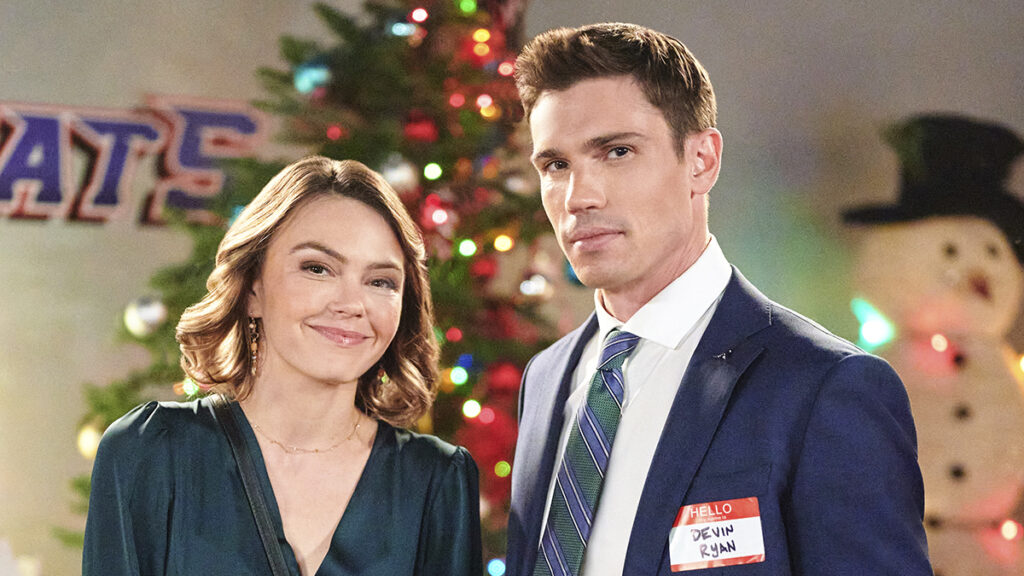 Elle tries to get in touch with Kam, her high school love interest and similarly career-obsessed actor (Marshall Williams, "Glee"), as she navigates this crossroads. While maintaining the appearance of being happily married, Katie (Maya Ford from "Time for Him to Come Home for Christmas") and Jay (Dejan Loyola from "Saving Hope"), who were once named "cutest couple," are now hiding their relationship difficulties. Samantha (Stephanie Bennett, "Shadowhunters"), a formerly shy news anchor who is now successful, is prepared to put on a happy face as she waits to learn whether she got the job of her dreams. The classmates push one another to remember who they were, who they are, and who they want to be throughout their time together. And this "cursed class" is reminded as time passes until their grand reunion on Christmas Eve that nothing is quite as wonderful as an old friend—or a new love.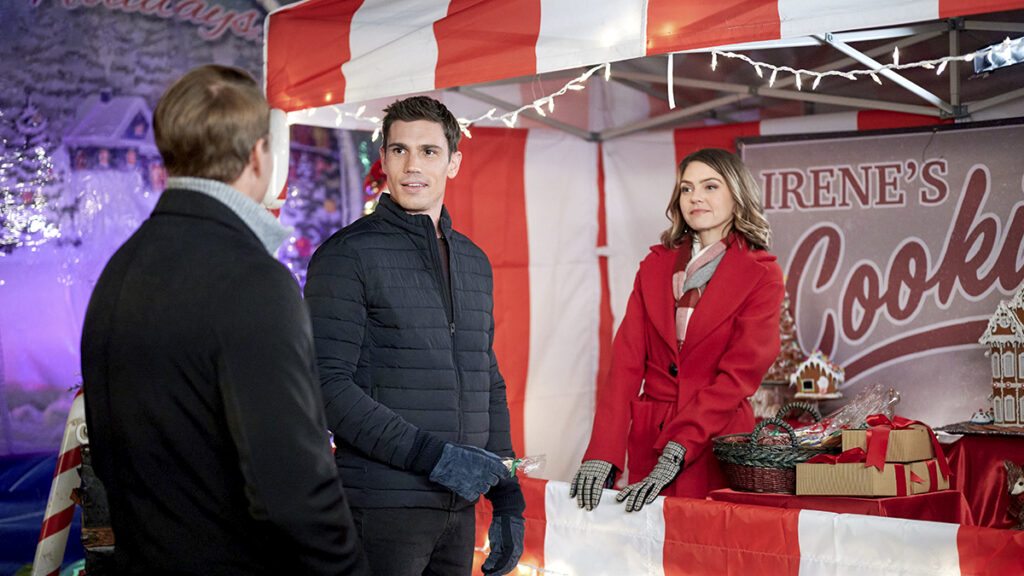 Filming Location: Vancouver, British Columbia, Canada
Filming Dates: 12 September 2022 – 30 September 2022
Cast:
Aimee Teegarden – Elle
Stephanie Bennett – Samantha
Tanner Novlan – Devin
Maya Ford – Katie Frick
Miriam Smith – Irene
Dejan Loyola – Jay Frick
Pete Graham – Robert Chamberlaine
Andy Thompson – Principal Holt
Liam Howe – Bryce McGuire
In case you miss it on the premiere day, the following is a list when to catch it on rerun. All times are in Central Time
12/10, 7 PM Hallmark Channel
12/11, 5 PM Hallmark Channel
12/15, 7 PM Hallmark Channel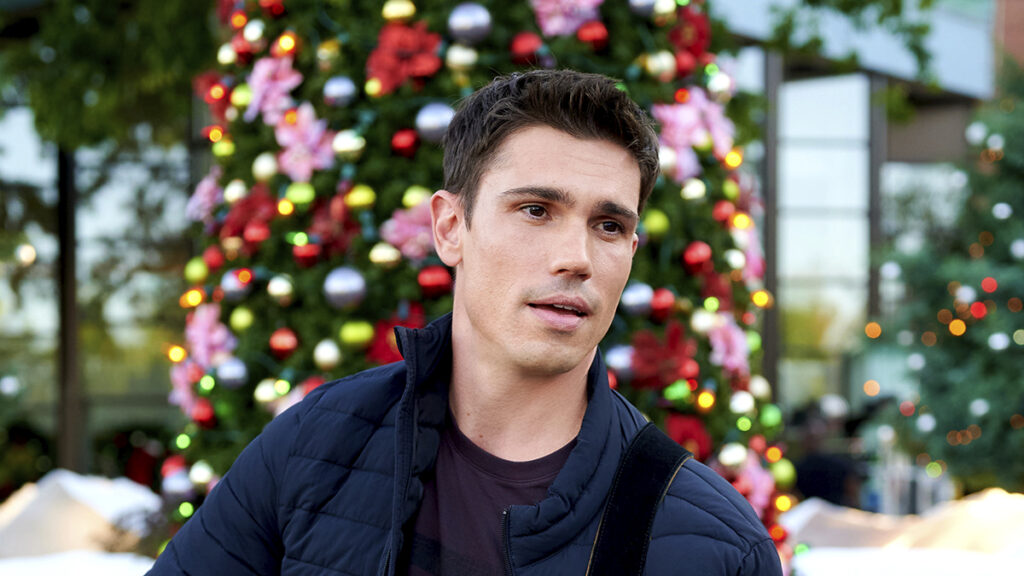 Thank you following our blog, we love to hear from you, please be respectful, follow the rules, stay on subject, start or join a conversation / comment below