Three months after DailyMail.com exposed their secret off-screen relationship, T. J. Holmes and Amy Robach were fired by ABC after executives finally decided on their future.
After pictures from the Daily Mail revealed their relationship, the ABC co-hosts attracted a lot of attention on social media.
The TV hosts and the network were unable to come to terms regarding their roles at Good Morning America and their GMA afternoon show, but executives claim that they had "several fruitful conversations" with the pair.
In an email sent by ABC to all staff, the following was disclosed to them before its release to the public outlets..

After several productive conversations with Amy Robach and T.J. Holmes about different options, we all agreed it's best for everyone that they move on from ABC News. We recognize their talent and commitment over the years and are thankful for their contributions.'
The decisions about who will co-anchor GMA3 and 20/20 will come later.
'I know that this has been a distraction for so many of us, but let's not forget all the great work that continues to make ABC News the #1 news network in America, and that's because of you. I want to thank you again for your patience and professionalism during this time.' the email stated.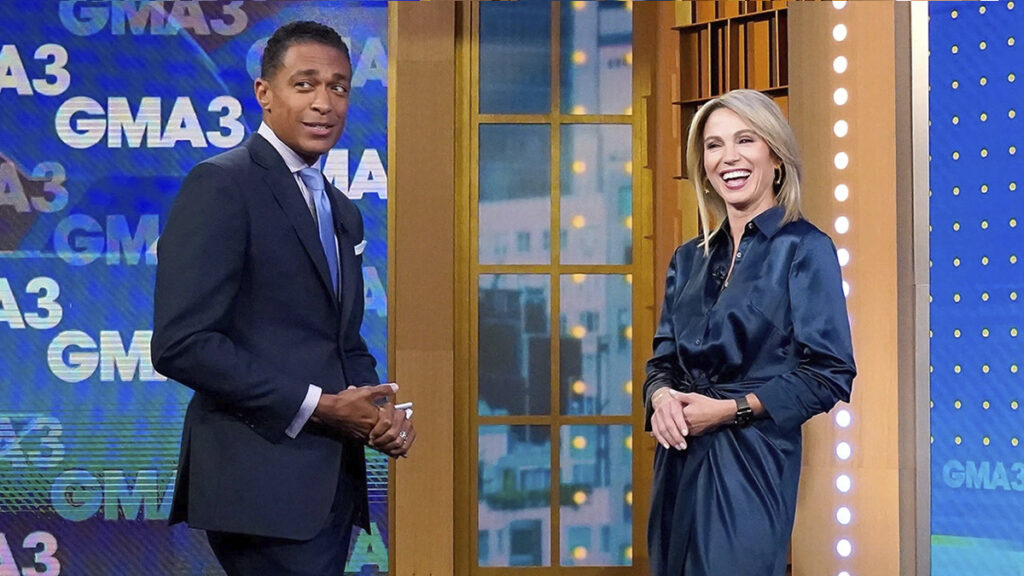 Amy Robach: American television reporter Amy Joanne Robach was previously employed by ABC News. She co-anchored 20/20 and served as Good Morning America's fill-in anchor for breaking news. She was an anchor on MSNBC, a national correspondent for NBC News, and a co-host of the Saturday edition of Today. She co-anchored 20/20 with David Muir from May 2018 until January 2023.
Robach was married to Tim McIntosh from 1996-2008. They have two daughters Ava born in 2002, and Analise in 2006.

After meeting him at a book party in April 2009, Robach got engaged to former Melrose Place actor Andrew Shue in September of that same year. On February 6, 2010, Robach's birthday, they were wed at The Lighthouse at Chelsea Piers, which is located close to the Hudson River. She and Shue reportedly parted ways in August 2022 following the revelation that Robach was having an affair with her GMA3 co-anchor T. J. Holmes.

T.J. Holmes: American journalist and prominent national television personality Loutelious "T. J." Holmes, Jr. As a CNN anchor and correspondent, Holmes first rose to national prominence. He anchored CNN Saturday & Sunday Morning for the network for five years.

At the end of 2011, Holmes left CNN after agreeing to a multi-platform talent deal with BET Networks, which included the new program Don't Sleep. Following the show's cancellation in 2013, BET and Holmes split.

Holmes started filling in as an MSNBC weekend anchor in December 2012. In 2013, he also made a guest appearance on CNN as a correspondent and anchor.

Holmes served as a correspondent and anchor for ABC News from September 2014 to January 2023.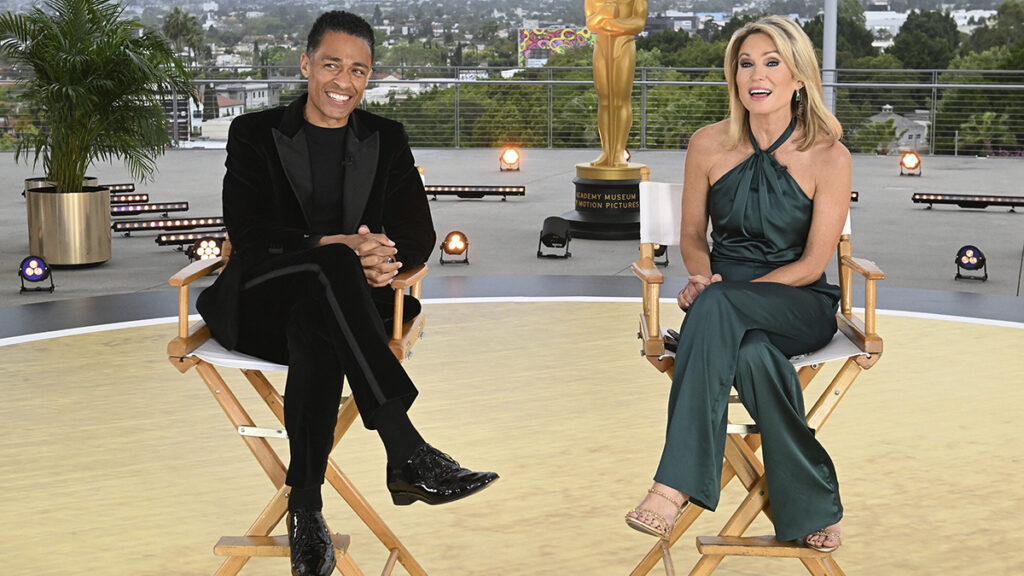 The younger of two kids, Holmes was born in West Memphis, Arkansas. He was known as "T. Jr." by his family. Only after he began his professional television career did he start going by the name "T. J."
In addition to the National Association of Black Journalists, Holmes is a member of the 100 Black Men of Atlanta. At the University of Arkansas and Atlanta's Emory University, he serves on the boards of visitors and the Chancellor's Board of Advisors, respectively. In 2007, the University of Arkansas' Arkansas Alumni Association presented Holmes with the Young Alumni Award. He was listed among the 100 most influential Black Americans in The Root 100 List in 2011.Holmes was previously married to Amy Ferson; the two divorced in 2007. They have two children, daughter Brianna and son Jaiden. In 2010 Holmes married Atanta attorney, Marilee Fiebig in Memphis, Tn. They are the parents of one daughter, Sabine born in 2013. The two separated in August 2022, before his relationship was born in January 2013. The couple separated in August 2022, before his relationship with his GMA3 co-host Amy Robach was revealed.
We love to hear from you, please be respectful, follow the rules, stay on subject, start or join a conversation / comment below