April 1, 2023 General Hospital turns 60 years old. Let the celebrations begin #gh60!

Here you can get a sneak preview with a little twist of what's happening in the small town of Port Charles, New York, from ABC Network and Executive Producer Frank Valintini. Which characters will entertain you this week?

Monday, January 9, 2023: Episode 15132
Ava (Maura West) shares her plans with Nina (Cynthia Watros). Nikolas (Marcus Coloma) meets with Alexis (Nancy Lee Grahn). Finn (Michael Easton) tries to put his hurt aside. Victor (Charles Shaughnessy) asks Sonny (Maurice Benard) for help with a family matter. Willow (Katelyn MacMullan) and Michael (Chad Duell) meet with Terry (Cassandra James).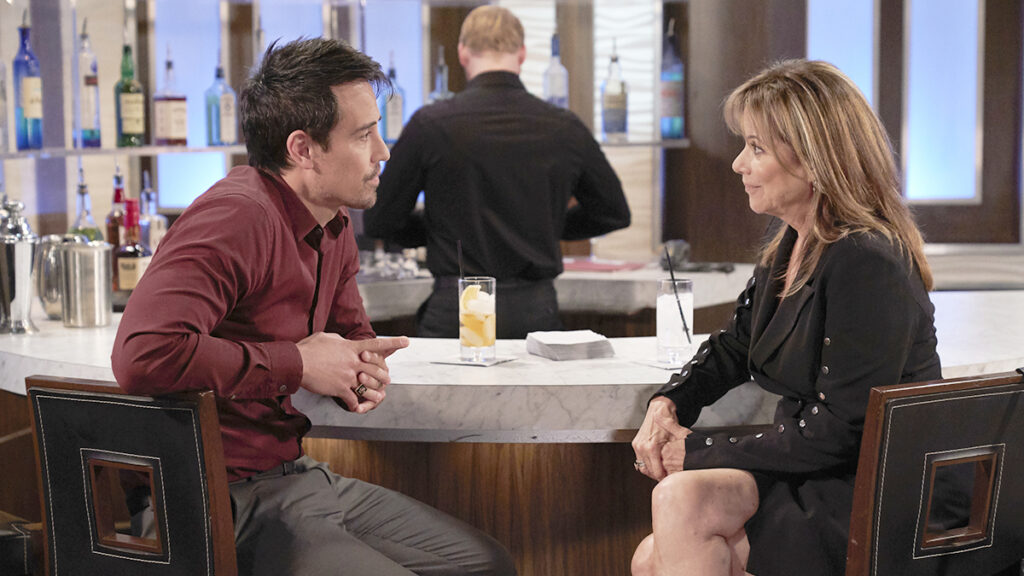 Tuesday, January 10, 2023: Episode 15133
Laur (Genie Francis) is touched by Liz's (Rebecca Herbst) loyalty. Victor (Charles Shaughnessy) puts Nikolas (Marcus Coloma) on the spot. Jordan (Tanisa Harper) and Dante (Dominic Zamprogna) conduct a search. Drew (Cameron Mathison) is flabbergasted. Carly (Laura Wright) gains critical information.

Wednesday, January 11, 2023; Episode 15134
Carly (Laura Wright) defends her actions. Gladys (Bonnie Burroughs) seeks Sonny's (Maurice Benard) aid. Cody (Josh Kelly) creates a distraction. Brook Lynn (Amanda Setton) goes after what she wants. Nina (Cynthia Watros) places an important call.
Thursday, January 12, 2023: Episode 15135
Cameron (Cameron Mathison) opens up to Elizabeth(Rebecca Herbst). Cody (Josh Kelly) and Sasha (Sofia Mattsson) find common ground. Chase (Josh Swickard) gets a bittersweet reminder. Carly (Laura Wright) steels herself. Michael's (Chad Duell) family rallies around him.

Friday, January 13, 2023: Episode 15136
Nina (Cynthia Watros) is in for a shock. Sonny (Maurice Benard) voices his regret. Portia (Brook Kerr) is alarmed by Trina's (Tabyana Ali) news. Spencer (Nicholas Chavez) shares intel with Alexis (Nancy Lee Grahn) . Diane (Carolyn Hennesy) works her magic at the PCPD
Nurses Ball 2018: Valentin Performs "The Book of Love" Memories of #gh60
We love to hear from you, please be respectful, follow the rules, stay on subject, Start or join a conversation / comment below