We do GH Recaps Monday, Wednesday and Friday's.
On today's episode of "General Hospital."

Cast who appeared in todays episode:
Spencer Cassadine (Nicholas Chavez)
Sonny Coriinthos (Maurice Benard)
Ava Jerom Cassadome (Maura West)
Austin Gatlin-Holt (Roger Howarth)
Mason Gatlin (Nathanyael Gray)
Elizabeth (Lizzie) Webber-Baldwin (Rebecca Herbst)
Carolyn Webber (Denise Crosby)
Cameron Webber (William Lipton)
Dex Heller (Evan Hofer)
Josslyn Jacks (Eden McCoy)
Sam McCall (Kelly Monaco)
Dante Falconeri (Dominic Zamprogna)
Laura Collins (Genie Francis)
Nikolas Cassadine (Marcus Coloma)
Sets Used on today's episode:
Wyndemere
Spring Ridge
PCU/Dorm
Harborview Towers PH #1
Harborview Towers PH #2
General Hospital
Kelly's Diner

Synopsis: At the penthouse, Sonny walks in on Spencer talking to a realtor. He explains he needs a house asap.  Why does he need that, Sonny would like to know. Spencer shares his plan to hire Diane and try to get full custody of his brother or sister. He feels neither parent is fit to be parents. He refuses to let his father ruin another child's life. Sonny is sorry  he has had to go through that. Sonny tells Spencer what he is saying proves that he is not ready to take care of a baby. Sonny claims it took him a while to understand what it means to be a good father, and that it entails placing all of your attention on the child because you are no longer the most important thing. Given the state of his own life, he enquires as to whether Spencer feels prepared to do this. Although Spencer is aware that he still has a lot to learn, he is determined to prevent his father  from hurting another child. Sonny tells Spencer he is very proud of what he wants to do, that he is a lot like his mother. Spencer loves that and Sonny tells him she would be very proud of you. Are you aware  if you move forward with this plan it will mean war with your father? Dex knocks on the door and enters when instructed to do so before apologizing for interfering. He needs to share something with Sonny, though. Spencer yells at Dex (who he does not like at all) that they are having a family discussion and calling him an errand boy telling him to go polish a fender or do some yard work. Dex leaves after Sonny instructs him to wait outside.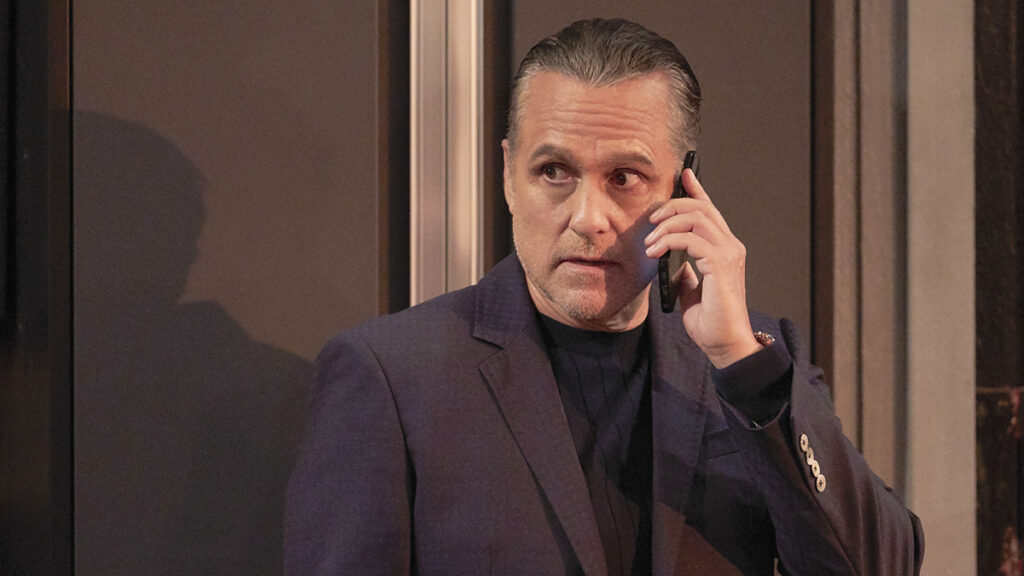 Over at Wyndemere, Laura arrives at Nikolas' request. He explains that he is looking over his divorce papers, he is giving Ava Spoon Island. His mother is confused why he would do that and Nikolas lies and tells her they all need a new start. His will be with the new baby as he plans to sue for full custody of the child. His mother warns him that not letting the baby's mother be a part of their life even if it is Esme is a big mistake. Laura thinks Esme truly has amnesia and cannot remember anything, contrary to Nikolas' belief that this is just another of her tricks. Nikolas wishes for continuity. When Laura receives a call, she excuses herself from the conversation to answer it. After listening to what the caller has to tell her , Laura says, "I'm on my way."Elizabth sits down with her mother at Kelly's who surprisingly stopped by to pick up coffee.  Lizzie had made it clear that she did want to see either of her parents. Carolyn explains she is in town to consult on a patient, but also hoped to try and reunite with her daughter. Lizzie is told she can ask her anything. Given all of her father's affairs, Lizzie questions why her mother remained with him. Carolyn sobs, saying she loves him and that their marriage was good and is still good. Few mistakes are unforgivable, Carolyn tells her daughter, adding that she'll be staying at Metro Court if she wants to talk more.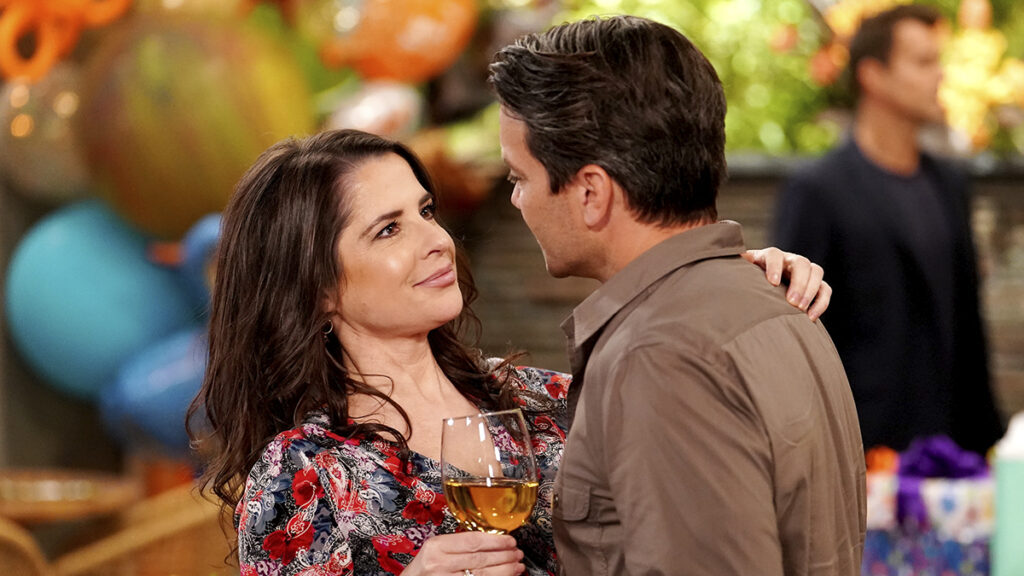 At their penthouse Dante & Sam are making out and Sam tells him they have night alone, sharing the kids are at a sleepover with Leo. Dante remarks that the timing could not be worse. He must, however, visit Heather at Spring Ridge. Sam claims that since she is accompanying him, the timing is ideal. Sam says she must talk to Esme about her former nanny Maggie. She tells him that Esme's father is known to Maggie, and she implied that he was in New York.
Austin and Mason are having a contentious exchange when Ava enters Austin's office at the hospital. She has come back to get the referral for the plastic surgery, but as she stares at Mason, she notices that he looks familiar. Mason explains, he is Austin's cousin and she has probably seen him around the hospital. Suddenly, she remembers that Mason attended the picnic on the night she became hooked. Although Mason is rarely in town, Ava has a suspicion that the police would be interested in speaking with him. Austin tells his cousin that he most likely needs to leave and sends him on his way. Ava can observe the conflict between Austin and his cousin. Austin dismisses it as being an old family business and makes the decision to live his life independently of the Gatlins. His dad's passing caused everything to change. He believes that his father would want him to maintain his position, which he is. As she leaves, Ava wishes him luck. Mason skulks around the hallways after she leaves.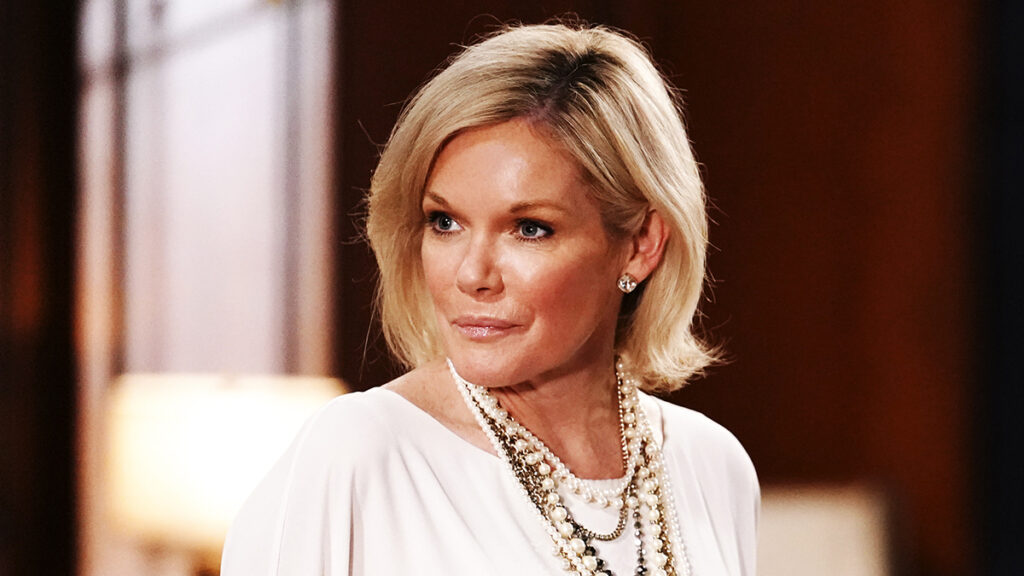 At Josslyn's PSU dorm, Cameron has interrupted a intimate moment between her and Dex.  He lasses out at  both of them and walks out. But Josslyn being who she is begs him to let her explain. Dex finally leaves letting the two exes have their moment. Cameron asks Josslyn if she slept with Dex before they broke up. She tries to explain it away because the hook was on top of her and Dex swooped her away to safety. Cameron answers, 'so you felt so thankful for the rescue that you slept with him.' Cameron tells Josslyn that is she thought he could not look at her at Kelly's she does want to know what he sees now. On top of all the pain, Josslyn still has the gall to ask Cameron not to tell anyone about her and Dex. Really Joss. 

Esme is bullied by one of the patients at Spring Ridge. Heather intervenes and tells Ramona that Esme and her baby are off limits to anyone in this shady motel. Esme thanks Heather and apologies for being standoffish upon their first meeting. During their conversation Esme explains that everyone tells her how bad she is and all she can think of is how scared she is. As Heather gives her motherly advice (lol) Esme tells her she sounds like a good mother. Heather says she is trying. Memory or no memory you can sense a bonding between Esme and Heather. Scary!
Dante and Sam arrive at Spring Ridge, what do they walk upon but Heather hovering over Esme. He informs Heather that they need to talk. Sam introduces herself to Esme as a private investigator as they move to the side. Sam says that after researching her background, she doesn't think she is the hook. Esme thanks her but is completely blank about her past. Sam informs her that she thinks someone might know and tells her about her former nanny Maggie and the possibility that her biological father resides in New York State. Sam offers to make an effort to locate him for her. Esme acknowledges that she is in financial need, but Sam is willing to perform this service without payment because it will benefit many of her friends. Esme responds, "Let's go for it."
Over in the other corner, Dante informs Heather that she was supposed to learn about Esme's relationship with Ryan, so what is she holding? Heather claims that now that Esme is present, she can set up their chance encounter because Ryan frequently inquires about Esme. Prior to being sent back to Darkham, Dante gives her one week's notice. Dante and Heather return to Sam & Esme who tells them that Sam is going to find her nanny Maggie who knows who her father is. You can see danger in the eyes of Heather. Look out Maggie!

Laura arrives at Kelly's to join Lizzie . Lizzie tells her that Carolyn is in town and that she claims to be  there to consult with a patient.

Lots going on today over on Spoon Island as Nikolas answers the door to Carolyn. He thanks her for coming so quickly.
We love to hear from you, please be respectful, follow the rules, stay on subject, start or join a conversation / comment below