We do GH Recaps Monday, Wednesday and Friday's.
On today's episode of "General Hospital."

Cast who appeared in todays episode:
Sonny Corinthos (Maurice Benard)
Nina Reeves (Cynthia Watros)
Michael Corinthos (Chad Duell)
Willow Tait (Katelyn MacMullan)
Wiley Corinthos (Viron Weaver)
Drew Cane (Cameron Mathison)
Carly Spencer (Laura Wright)
Dex Heller (Evan Hofer)
Josslyn Jacks (Eden McCoy)
Harrison Chase (Josh Swickard)
Sasha Gilmore (Sofia Mattsson)
Brook Lynn Quartermaine (Amanda Setton)
Cody Bell (Josh Kelly)
Gladys Corbin (Bonnie Burroughs)
Sets Used on today's episode:
Quartermaine Gatehouse
Quartermaine Mansion
Pozzulo's / Sonny's Office
Dex's Car
Carly's Mansion
Synopsis: As Sasha and Gladys enter the yoga studio, Chase is performing bare-chested yoga poses. Gladys' tongue is wagging so much that you would think she has never seen a man's fit body. He takes notice and goes to get a shirt. Gladys has some good news & informs him that they might have a buyer for Brando's garage. Gladys earrings are missing, which Sasha notices. Gladys dismisses questions about them by claiming that she never wears them while doing yoga. (Gladys you are up to no good girlfriend).
When alone Chase wants to know if Glady's is pressuring her to sell Brando's garage. She tells him that Glady's is, but she trusts her and knows she only has Sasha's best interest at heart. She tells Chase the holidays were hard but now that they are over it's just her. Some days she listens for Brando and hopes she can touch his face. Chase tells her to call him anytime she feels alone, he is there for her.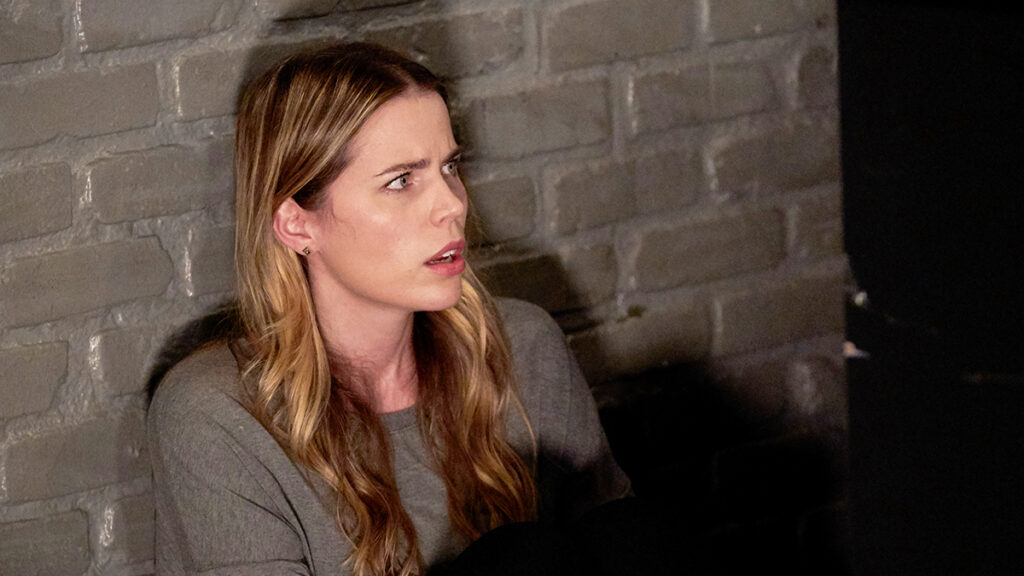 Brookie calls Chase and asks him to come over. She has fixed the song he is going to perform with Blaze. Cody arrives and tells her the song sounds good. He can tell Brookie is not her usual bubbly self and asks her about the breakup with Chase. She says it is true but that she wants him back and thinks she has come up with a plan. Knowing Chase is in route to the mansion, Brookie gets all dressed up and sexy for him in hopes of changing his mind about her. To her surprise and disappointment Chase arrives with Sasha. This is awkward, Cody jumps in and asks Sasha if she is hungry and off to the Q kitchen they go. Brookie sits next to Chase to go over the song lyrics, praying it leads to moore. She gets a call from Michael regarding Willow.
These two are not seeing eye to eye. Drew learns that Carly misled him regarding the DNA results and he is furious. He inquires as to whether she ever intended to inform Willow that Nina was her mother. No, says Carly. To protect Willow, Carly lied. Drew claimed that you lied because you understood that I wouldn't support it. Drew gave it to her! For months, you continued to tell this lie. Willow's life was almost forfeited by keeping this secret. She is accused by Drew of hiding this information to avenge Nina. Carly claims that the goal of this was to spare Willow the suffering of learning that Nina was her mother. Drew questions Carly about her deceit regarding the DNA test results. She screams, "I didn't want to put you in this situation!" "But you did." replied Drew.
Sonny invites Josslyn to his office over the phone. He wishes to discuss Willow's leukemia with her. She is taken off guard by it. She did not know. Josslyn believed she would have been informed. Chemo won't harm the child, Sonny assures her. Josslyn must go home to find out about Willow. Dex enters Sonny's office, always the one who is in the right place at the right time. As she leaves, he tells Sonny that he will see her home safely. Dex is informed by Josslyn that her family is disintegrating and that she is powerless to stop it. Dex is informed by Josslyn that Willow is ill. Sonny assumed she was aware. Dex is informed by Josslyn that her first boyfriend, Oscar, passed away from cancer. For Michael, she doesn't want this. She talks about how she watched him die and could do nothing for him. Dex said it sounded like she did a whole lot for Oscar. She knows what Michael is going through, he is her best friend and her rock, like damn. Joss is happy Dex is there for her as he stands outside his car and hugs her.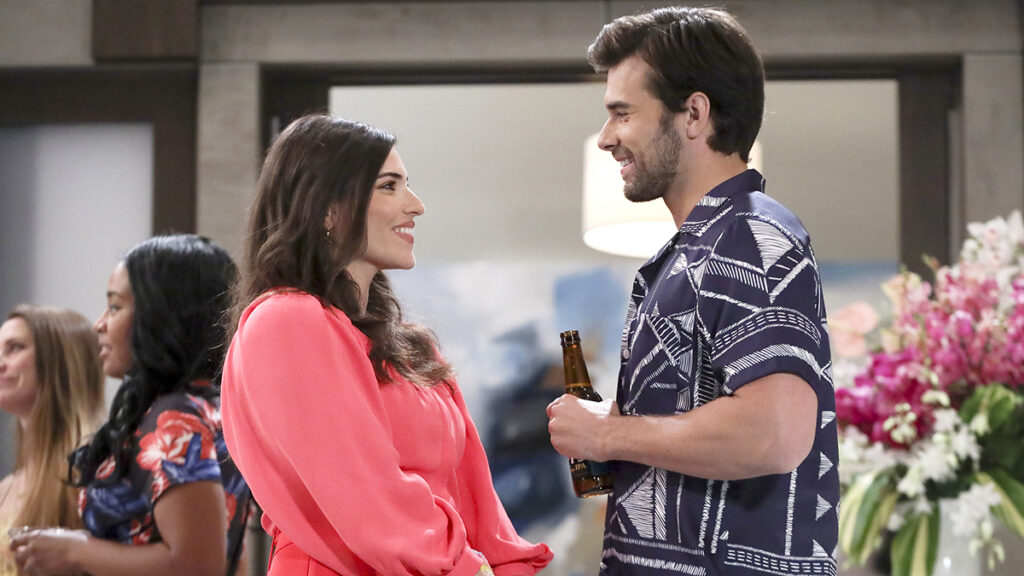 Gladys goes to see Sonny. She tells him Sasha needs his help. She explains to him that they were offered 300k for the garage, Sasha is holding out. Sonny said it isn't enough and she is being smart. Sonny asks if they need the money. She is trying to hold on to Brando's things per Gladys. Sonny said we have to look out for each other. Sonny is shown making a call looking for an oncologist.

Willow is dreaming about bringing the baby home and beating cancer. She then dreams Nina takes the baby and Wiley. Nina looks at the baby and said how do you like the name Nelle?

Nina wants to talk to Michael about Wiley. If Willow dies, where does that leave Wiley? She knows Willow is sick. (She and Sonny are just blind siding everyone), She read it on the papers that were left in Britts belongings. She asks Michael why didn't she get chemo right away? He asks why she thinks any of this is her business. Wiley makes all of this her business. (More so than you know buddy, but you are about too).

As Nina is talking to Michael, Wiley comes downstairs excited to see her. He asks Nina to play with him. He said Mommy is always sleeping and Daddy is taking care of her. Willow comes downstairs and lashes out at Nina. Nina said she would never take her kids. Willow grabs the hand of a very confused Wiley trying to get him away from Nina. Wiley cries out mommie as Willow collapses on the stairs.
Drew and Carly are having a huge argument over her lies. Carly's phone rings and it's Nina. Carly answers and Nina tells her not to hang up, she needs to tell her that Willow has collapsed, and Michael has taken her to GH . Carly and Drew are on the move.
We love to hear from you, please be respectful, follow the rules, stay on subject, start or join a conversation / comment below