For the residents of Port Charles, an enormous  anniversary celebration is planned. This spring, General Hospital will commemorate its 60th anniversary with a stage dedication on the Prospect Studios lot, a memorial for the late Sonya Eddy, and the return of the fan favorite Nurses Ball.

On April 1, the network will commemorate its 60th birthday by dedicating a stage to the cast and crew at Prospect Studios, where the soap opera is produced.

According to showrunner and executive producer Frank Valentini, "every year is an accomplishment to stay on the air, to be relevant, and to be something that people talk about and care about." "General Hospital " has  won 15 Daytime Emmys for Outstanding Daytime Drama Series.

Beginning at the end of March sees the premiere of a special episode honoring Sonya Eddy, who has played head nurse Epiphany Johnson on the show since 2006. The episode marks the beginning of the anniversary programming for TV's longest-running scripted drama.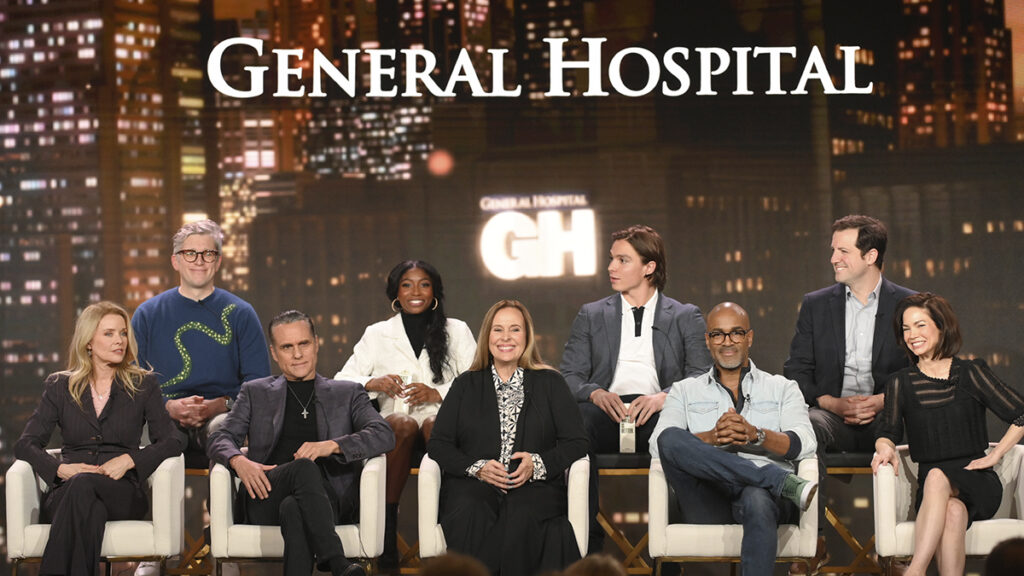 The annual Nurses Ball, which has always been a fan favorite and was first featured on the show in 1994 and raises money and awareness for HIV/AIDS, will also return. The fictional event is anticipated to return the week of April 3 after not having been seen on the show since 2020 because of restrictions from the pandemic. .

The celebration will continue with appearances from longtime Port Charles favorites like Jane Elliot, who will reprise her cherished role as Tracy Quartermaine.

Attending the GH Panel in person at the ABC Winter TCA Press Tour were, Executive Producer Frank Valentini, Co-Head Writer Cris Van Etten, Co-Head Writer Dan O'Connor, Donnell Turner, Rebecca Herbst, Maurice Benard, Genie Francis, Tabyana Ali, Kristina Wagner, Nicholas Chavez.

Here is to another 60 wonderful years!

Only one show gets you hooked like #GeneralHospital…THIS YEAR ON #GH… we're turning 60 in style! Get ready for a celebration worthy of Port Charles, because we're not stopping anytime soon. #GH60
We love to hear from you, please be respectful, follow the rules, stay on subject, start or join a conversation / comment below