Emmy-Award winning actress Tracey Bregman will join Alan live in The Locher Room on Friday, January 27th at 2:30 p.m. EST / 11:30 a.m. PST to celebrate 40 years of Lauren Fenmore.
In January 1983, Tracey began working as a cast member on The Young and the Restless. Before returning to  "Y&R" in September 2001, Tracey portrayed Lauren Fenmore on "The Bold and the Beautiful" from September 1995 to September 1999. Tracey was nominated for her performance on "Y&R" in 1985 and went on to win the Emmy for Outstanding Younger Actress In A Daytime Drama Series.
Tracey was nominated for an award in the category of Outstanding Supporting Actress in a Daytime Drama Series in both 2006 and 2008 for her work on "The Young and the Restless." She was nominated for the first time in the Outstanding Lead Actress category in 2016.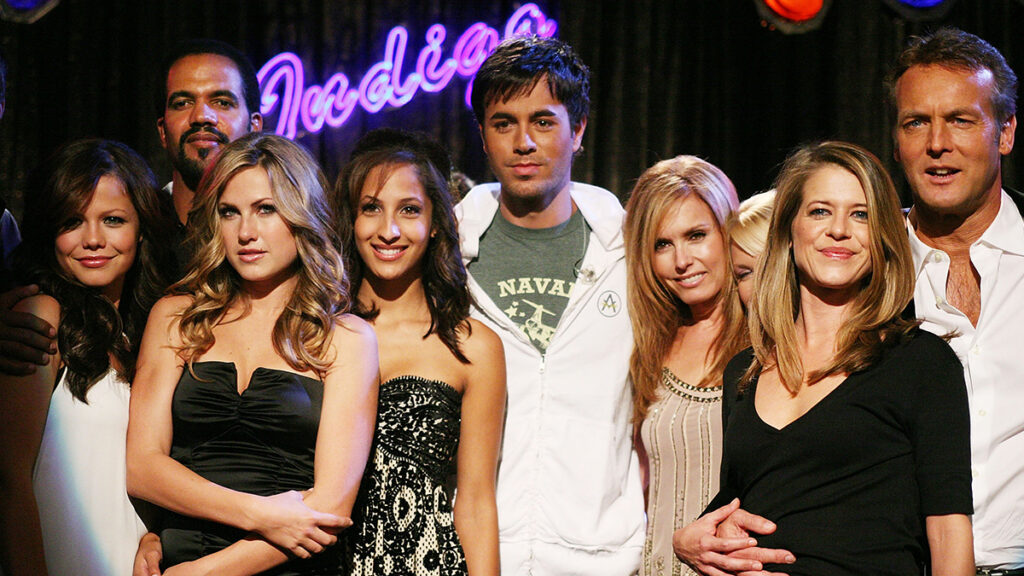 A three-day role on the daytime drama series "Days of Our Lives" gave Tracey her big break. It completed a two and a half year assignment. Lead roles in the ABC after-school specials "The Girl With E.S.P." and "Three On A Date" are among Tracey's other notable television appearances. She appeared in "Fair Weather Friend" and Lifetime's "Sex and Mrs. X" both movies of the week.
She also guest starred in the primetime television series "The Fall Guy," "The Love Boat," "Gavilan," and "Fame" and was a series regular on the NBC show, "Second Family Tree."Her feature film credits include lead roles in "Misogynist", "Happy Birthday To Me," "The Funny Farm." "The Concrete Jungle" and "Blue Devil, Blue Devil."
Tracey has been passionately involved in branding and has been the spokesperson for a vegan make-up brush line "Advanced Beauty Tools," and was the face and spokesperson of Jabot Cosmetics for Sony Pictures/CBS-TV/Fushion Brands all on HSN. Tracey has also been designer and spokesperson for the Tracey Bregman Collection of jewelry on The Shopping Channel in Canada.
We love to hear from you, please be respectful, follow the rules, stay on subject, start or join a conversation / comment below