April 1, 2023 General Hospital turned 60 years old. Let the celebrations begin #gh60!
The Children of Port Charles Evevt.
This event was put in place to give the children their own spotlight, they sometimes get lost in the shuffle at the cast event. Please come out and support them and show some love to this talented younger cast. I promise it will be a very special event, if it doesn't touch your heart, well…..the kids are super excited and they hope to see you there. Plus you never know what TV parent might show up! Just saying…..You may just discover your inner child once again. This event is very important to me, I hope all of you come out to support us!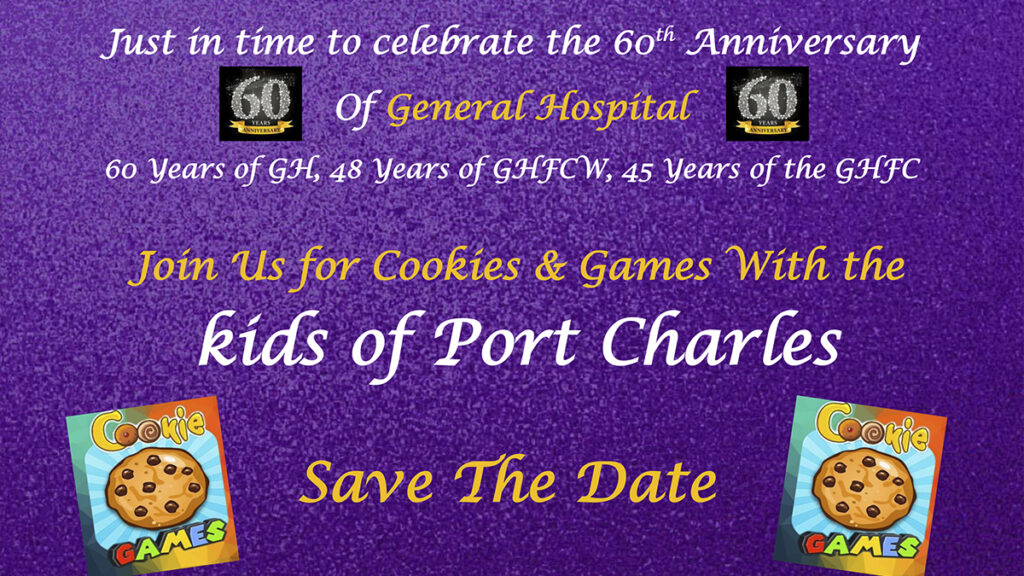 The event will be held at the Embassy Suites Glendale, 800 N Central Avenue, Glendale, Ca. 91203 Phone: 818-550-0828. Located on the second floor in one of the assigned ballrooms. The event will be hosted Friday, July 28 from 2:00pm-4:00 pm, with check in starting at 12:30pm.  Get your order form with ticket information or any questions about this event by contacting  Debbie Morris @morrisgh2023@gmail,com.
We hope to see you there.
We love to hear from you, please be respectful, follow the rules, stay on subject, Start or join a conversation / comment below