Thank you everyone for the excitement and positive energy regarding GHGCW2023 and it's return.
Friday, July 28, 2023 ~
Past Cast Event

This event is only hosted every 5 years, this could possibly be the last/ Np one can predict what will happen when the next 5 years rolls around. In going over the list from our last Past Cast in 2018, so many of our beloved past cast are no longer with us.
My point is treasure the moment, treasure your chance to be a part of history and do not miss this event. Come join us for a night of celebration with charcters/talent we love and miss.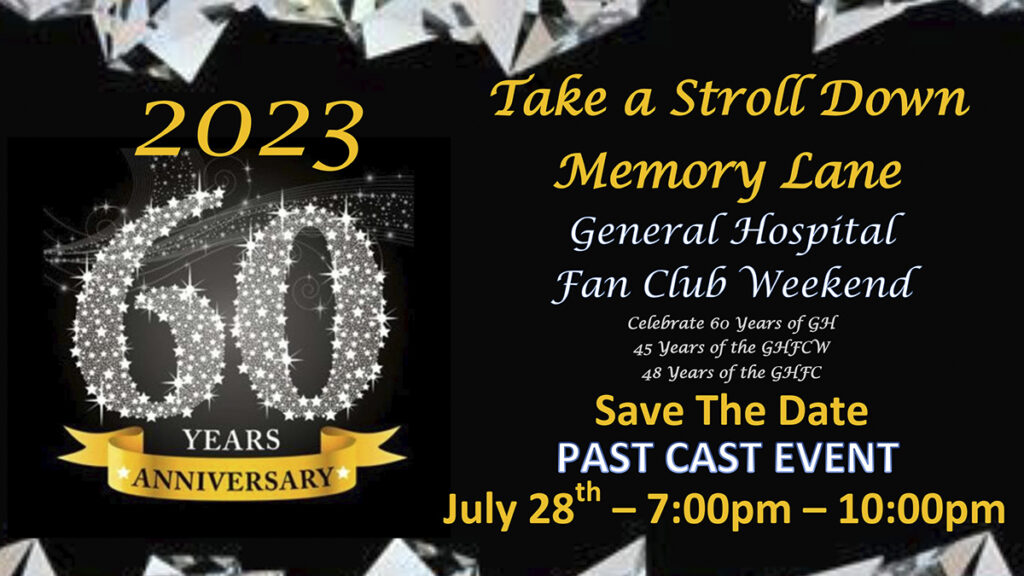 The event will be held at the Embassy Suites Glendale, 800 N Central Avenue, Glendale, Ca. 91203 Phone: 818-550-0828. Located on the second floor in one of the assigned ballrooms. The event will be hosted Friday, July 28 from 7:00pm-10:00pm.
Contact Olga Morris, [email protected] to purchase your ticket(s).
We hope to see all of you there~
We love to hear from you, please be respectful, follow the rules, stay on subject, Start or join a conversation / comment below