Thank you everyone for the excitement and positive energy regarding GHGCW2023 and its return.
Saturday July 29, 2023 ~
Josh Swickard & Michael Easton Event
Brother, brother! We wonder out loud what these two brothers have up their sleeves for FCW? Maybe a few of their family members will stop by to say hi along with a few friends. Hey, maybe Chase will teach brother Finn a few of his nurses ball dance steps or tunes! Whatever they decide I am sure you will want to be there. After all it is Saturday night and who doesn't want to spend their night with Josh Swickard and Michael Easton? Is that even a question?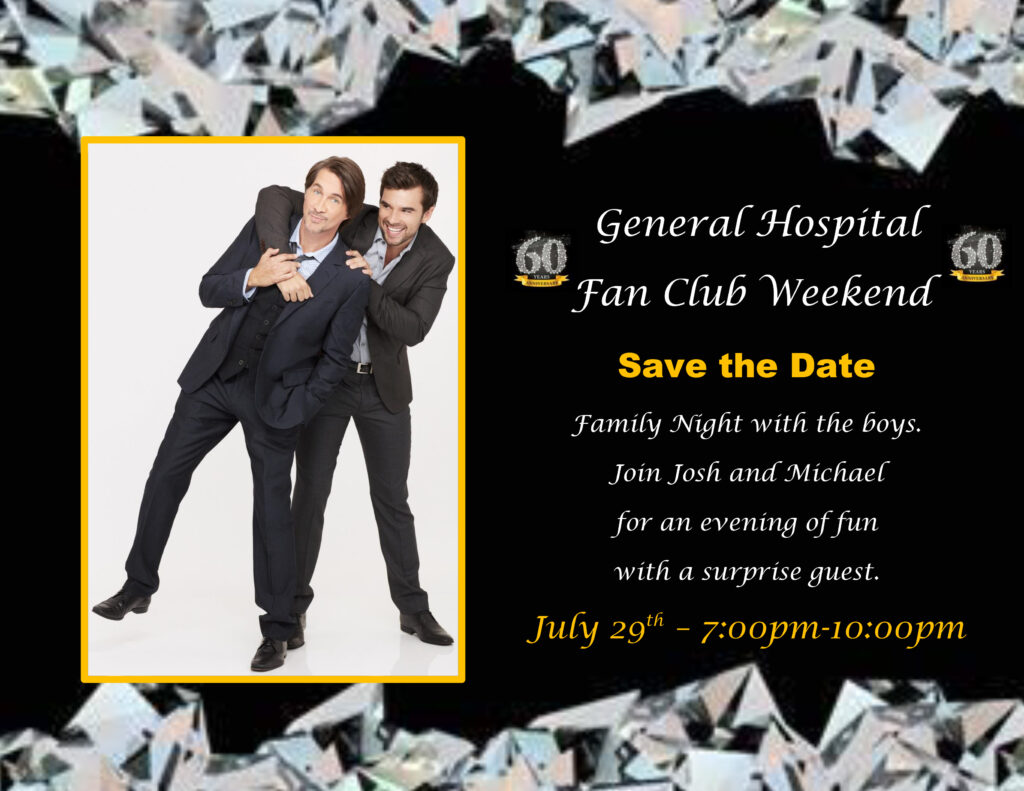 The event will be held at the Embassy Suites Glendale, 800 N Central Avenue, Glendale, Ca. 91203 Phone: 818-550-0828. Located on the second floor in one of the assigned ballrooms. The event will be hosted Saturday, July 29 from 7:00pm-10:00pm immediately following the Maurice Benard Event.
To get your hands on one of these hot tickets Contact Olga Morris, [email protected] to purchase your ticket(s).
We hope to see all of you there. 
We love to hear from you, please be respectful, follow the rules, stay on subject, Start or join a conversation / comment below