Thank you everyone for the excitement and positive energy regarding GHGCW2023 and its return.
Saturday July 29, 2023 ~
Maurice Benard Even
In his first GHFCW event since 2019, he is looking forward to hanging out with all of you. Michelle & I are going to put a few surprises together for you and Maurice will just have to go along because we are the boss! LOL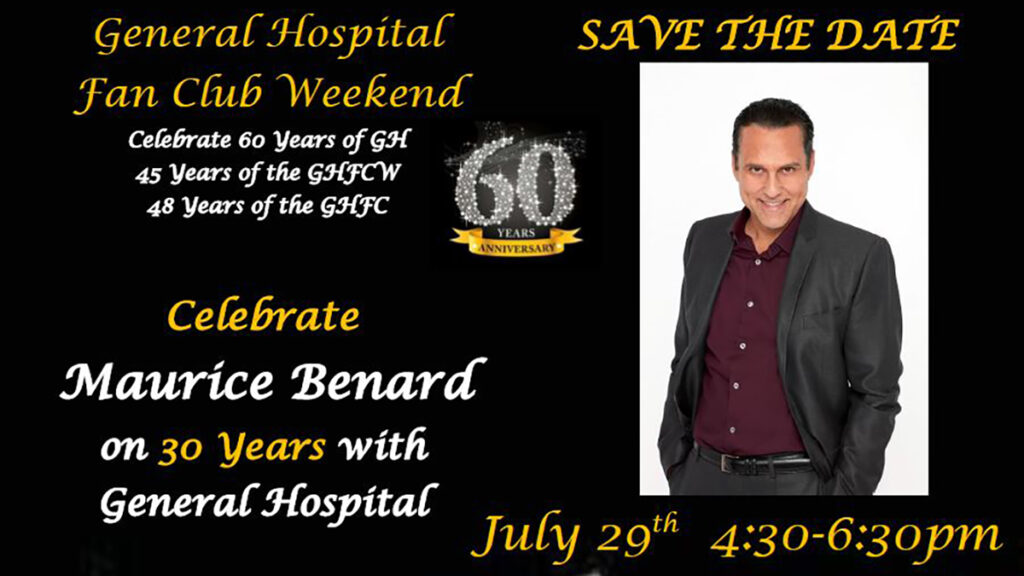 We are all there to party, have fun and to celebrate Maurice and the wonderful 30 years we have been able to enjoy Sonny.

We deserve to party and have fun after all this covid drama   and who better to do that with than Sonny Corinthos?

The event will be held at the Embassy Suites Glendale, 800 N Central Avenue, Glendale, Ca. 91203 Phone: 818-550-0828. Located on the second floor in one of the assigned ballrooms. The event will be hosted Saturday, July 29 from 4:30pm-6:30pm.
To get your hands on one of these hot tickets Contact Olga Morris, [email protected] to purchase your ticket(s).
We hope to see all of you there.