Thank you everyone for the excitement and positive energy regarding GHGCW2023 and its return.
Sunday July 30, 2023 ~
Carolyn & Tristan Event

Who would have ever thunk it?? The attorney to the crime boss and the police commissioner are creating some serious sparks on screen!! Magic!! Get up close and personal with this new amazing duo at their in person event together!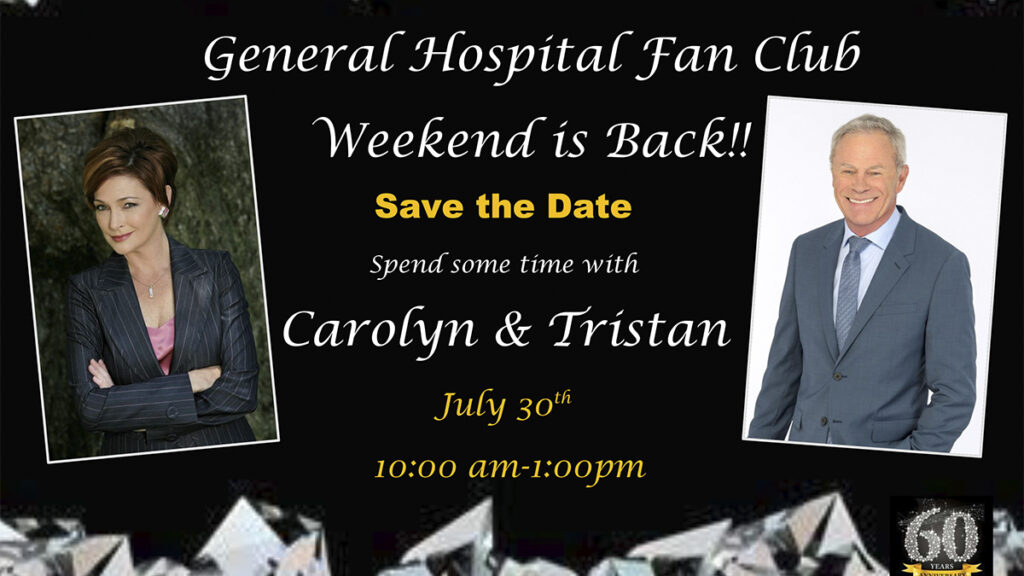 Get together with Carolyn Hennesy and Tristan Rogers from 10:00 a.m. to 1:00 p.m. Sunday, July 30th at the Embassy Suites Glendale, 800 N Central Avenue, Glendale, Ca. 91203 Phone: 818-550-0828. Located on the second floor in one of the assigned ballrooms. Contact Debby O'Connor, [email protected] or click here to purchase your ticket(s).

We hope to see all of you there.
We love to hear from you, please be respectful, follow the rules, stay on subject, Start or join a conversation / comment below