Thank you everyone for the excitement and positive energy regarding GHGCW2023 and its return.
Sunday July 30, 2023 ~
Kathleen Gati Event
Anything can happen when Liesl shows up. At this moment she is being held captive on the Haunted Star but my guess is she finds a way to get to her fans!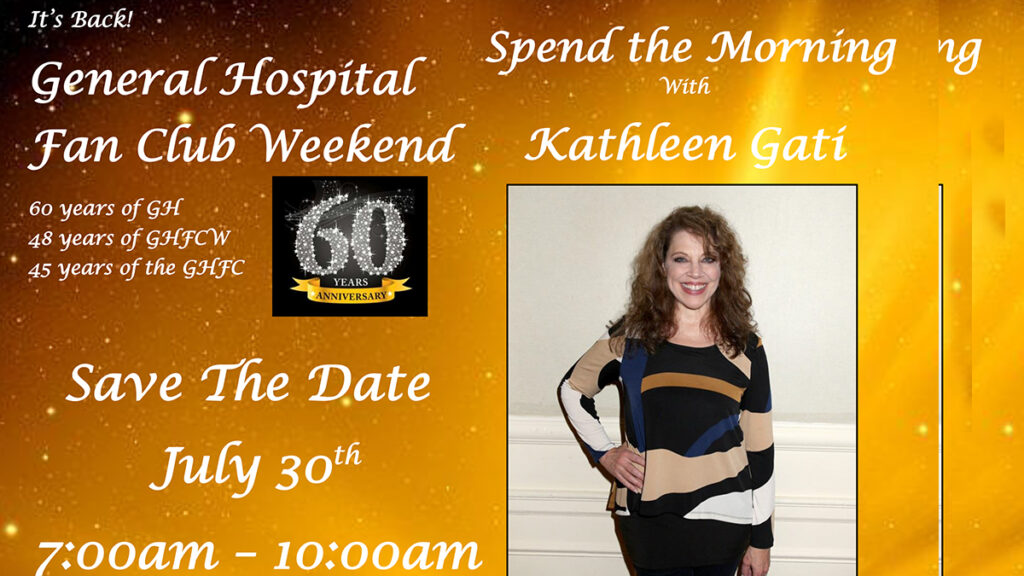 Liesl has a lot to share these days.  The death of her beloved daughter Britta, being kidnapped by that low life Victor while she was trying to just have a little fun with her grandbabies. Always trying to calm her niece Nina, fee;om helpless about getting back to Port Charles and saving Willow's life and the clock is tick tocking and then there is Scotty. I would say Liesl life is unraveling at the moment

Always a fan favorite, come spend the early morning with Kathleen and catch up on the latest.  She can explain it all to you much better!
The event will be held at the Embassy Suites Glendale, 800 N Central Avenue, Glendale, Ca. 91203 Phone: 818-550-0828. Located on the second floor in one of the assigned ballrooms. The event will be hosted Sunday, July 30, from 7:00am-10:00am
Contact Debby O'Connor, [email protected] to purchase your ticket(s).
We hope to see all of you there.
We love to hear from you, please be respectful, follow the rules, stay on subject, Start or join a conversation / comment below