Thank you everyone for the excitement and positive energy regarding GHGCW2023 and its return.
You have watched Eden grow up as Josslyn Jacks on your favorite daytime drama General Hospital, to now watch her in some of the steamiest love scenes with one of the hot new daytime actors, Evan Hofer. They are dubbed one of the most popular couples in daytime at the moment. Their fans have nicknamed them "Jex" and we have them in person right here at GHFCW2023.
You just might want to grab you one or a couple of these tickets(s) now: Contact Michelle deMoss, at GHMichelle2023@gmail.com for order details~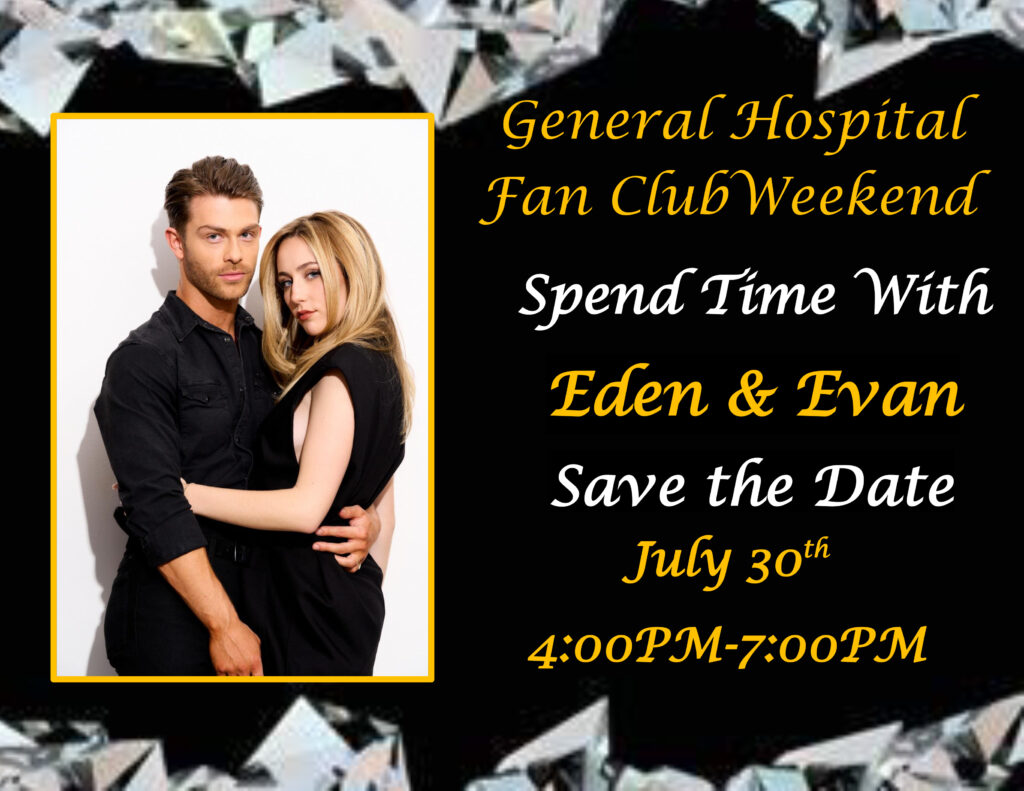 he event will be held at the Embassy Suites Glendale, 800 N Central Avenue, Glendale, Ca. 91203 Phone:818-550-0828. Located on the second floor in one of the assigned ballrooms. The Event will take place on Sunday, July 30 from 4"00 pm – 7|00 pm. We hope to see all of you there~
We love hearing from you, please join a conversation or start one in the comments below. Please remember to always be kind, and follow the standard rules!
.