Thank you everyone for the excitement and positive energy regarding GHGCW2023 and its return
We are back (GHFCW), they are back (Kurth & Taylor), and we have them on our fabulous weekend. What a way to end a day full from 7an-10pm. Sit back, join a friend, grab a drink and enjoy some tunes from Kurth & Taylor and a few of Wally's friends! Watch this video and I need say nothing more.
Ticket(s)your contact: Tammy Uskavich at [email protected] for order forms or by cc click here.
The event will be held at the Embassy Suites Glendale, 800 N Central Avenue, Glendale, Ca. 91203 Phone:818-550-0828. Located on the second floor in one of the assigned ballrooms. The Event will take place on Sunday, July 30 from 7|00 pm – 10:00 pm. We hope to see all of you there~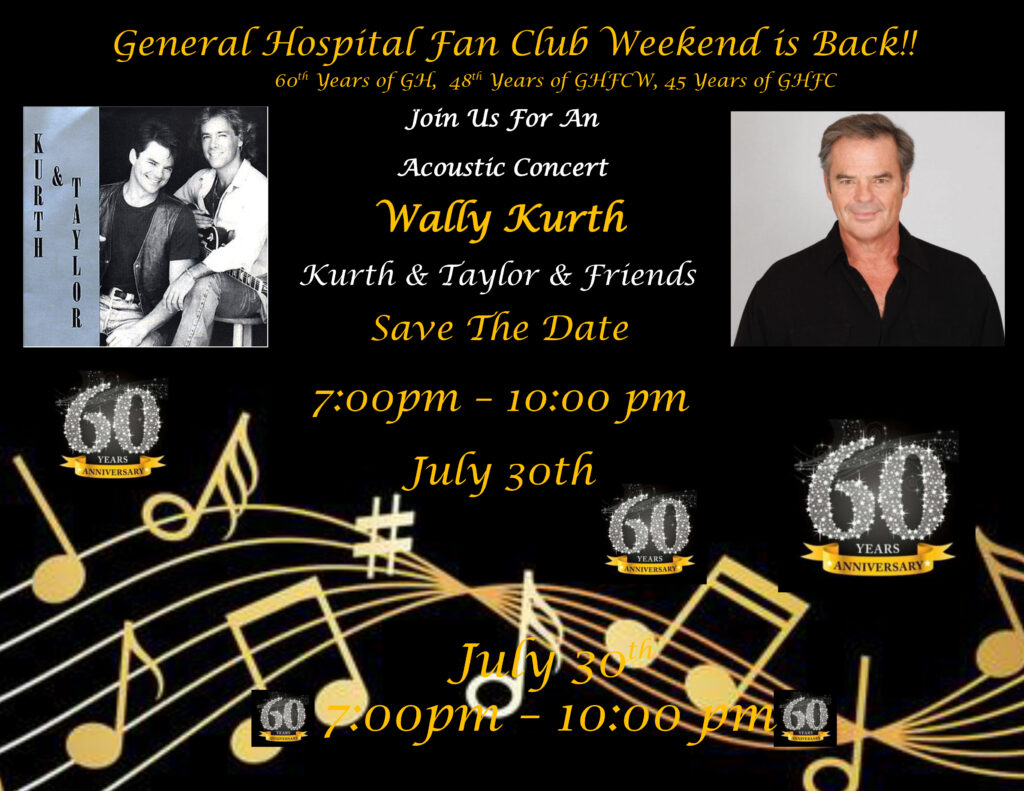 We love hearing from you, please join a conversation or start one in the comments below. Please remember to always be kind, and follow the standard rules!