~ GHFCW is back for 2023!

In honor of General Hospital's 60th anniversary, the official fan club is proud to announce the return of the General Hospital Fan Club Weekend, celebrating the cast of television's longest-running drama series.

This year's event, which marks our first in-person weekend since 2019, will take place from Thursday, July 27 through Monday, July 31, 2023.
As always, we have planned a cull weekend of events where fans of the show can engage with their favorite General Hospital actors like never before .
Our weekend is almost completely full with the exception of a couple pending events, 2 to be exact. We are waiting on confirmation form the actors. It is in their hands, not ours. As soon as we know, you will know. I know we have a few impatient folks and we understand planning. But we cannot release information until it is completely verified. Thanks for understanding.
If you belong to an online GH group, please feel free to post our information on your boards. You would be surprised, at least I am at the many fans I have run into at the Memphis event that have never heard of us. I am like really, we have been here for 48 years. We would love a little help in expanding our reach.
We are listing the three Main Events for the weekend as they are the heart of the weekend.
For information on these three main events please contact/use: Olga Morris a morrisgh20[email protected] for anything related to
The Main Cast Event which is the very Heart of the GHFCW.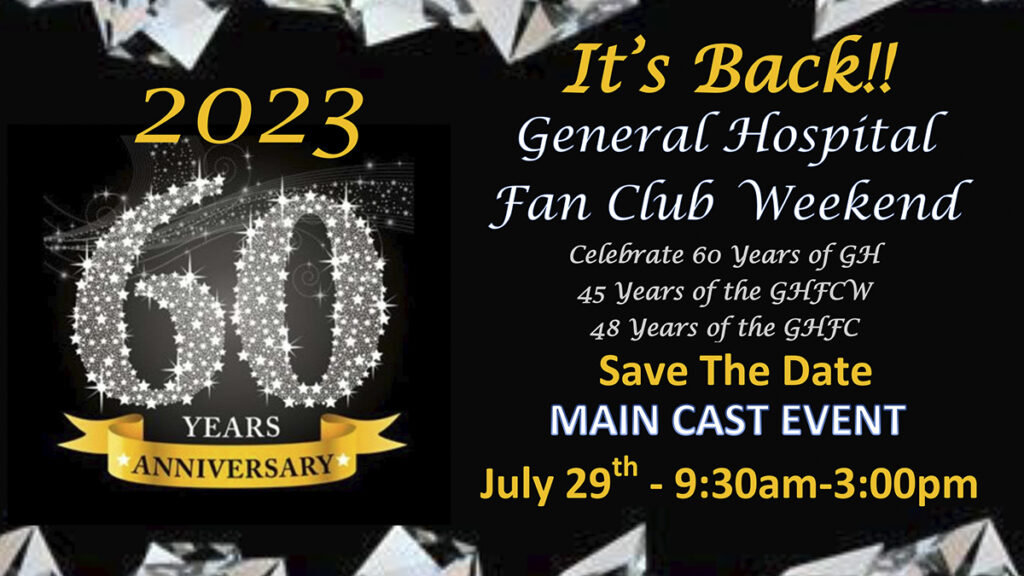 The Children of Port Charles  Evevt.
Friday, July 28
Time: 2pm-4pm
This event was put in place to give the children their own spotlight, they sometimes get lost in the shuffle at the cast event. Please come out and support them and show some love to this talented younger cast. I promise it will be a very special event, if it doesn't touch your heart,  well….  
This event can be purchased by credit card also, click here;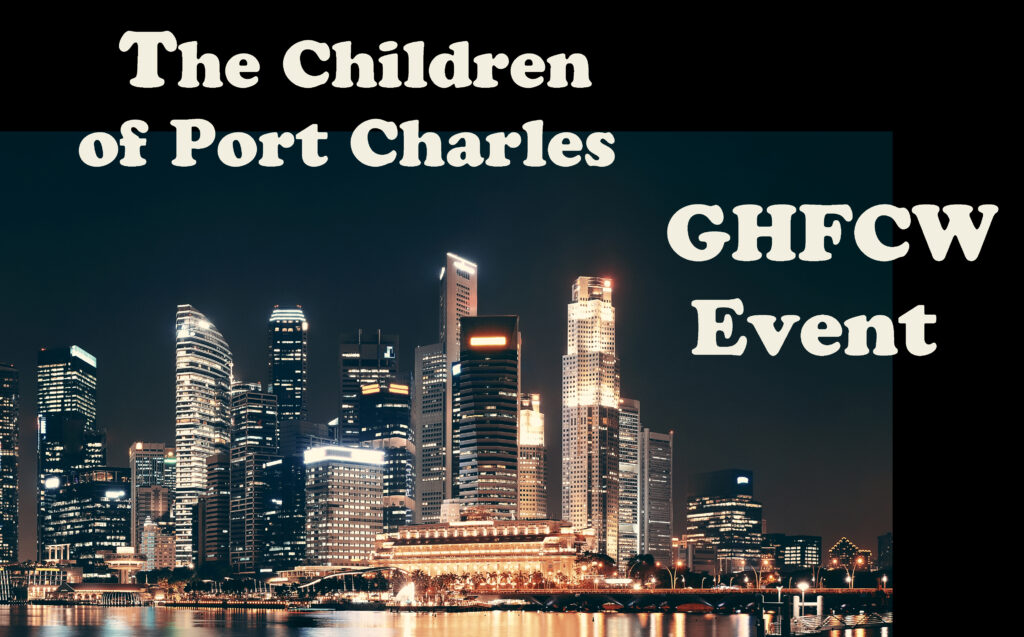 Past Cast Event
Friday, July 28, 2023 ~
his event is only hosted every 5 years, this could possibly be the last/ Np one can predict what will happen when the next 5 years rolls around. In going over the list from our last Past Cast in 2018, so many of our beloved past cast are no longer with us.
My point is treasure the moment, treasure your chance to be a part of history and do not miss this event. Come join us for a night of celebration
with characters we love and miss.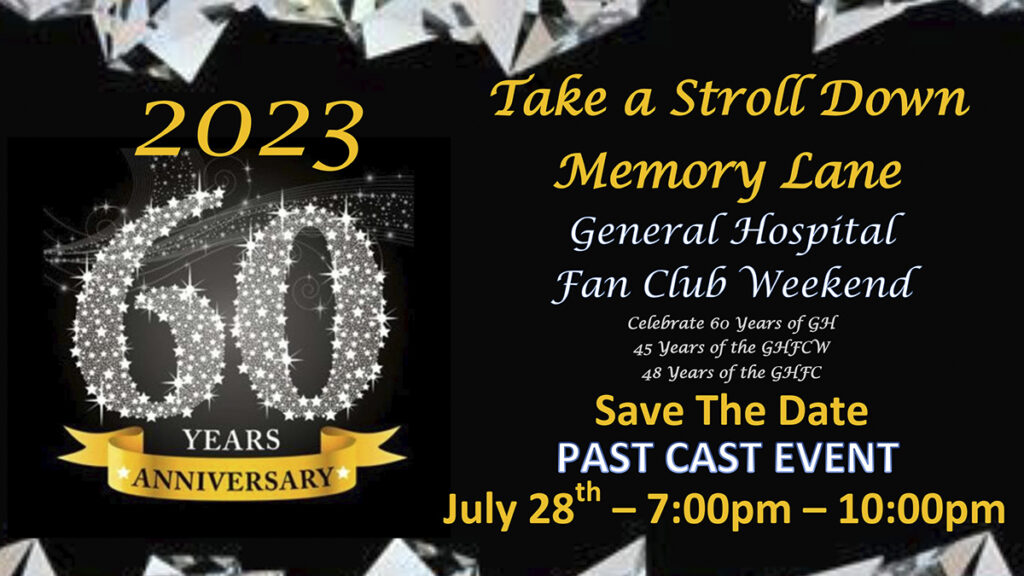 All three events will be held at the Embassy Suites/Glendale, 800 N Central Avenue, Glendale, Ca. 91203 Phone:818-550-0828. Located on the second floor in one of the assigned ballrooms.
The following actors are having their personal GHFCW Event. Please go to ghfanclub.com or debbiemorristv.com for a complete list of events, then check back often for any updates. Thank you GH Fam, we hope to see you all there.
Donnell Turner
Lynn Herring & Kin Shriner
Jon Lindstrom
Maurice Benard
Josh Swickard & Michael Easton
Kathleen Gati
Carolyn Hennesy & Tristan Rogers
Kelly Monaco
Eden McCoy & Evan Hofer
Wally Kurth & Friends
Parry Shen & Ryan Carnes
Marc Samuel

We love hearing from you, please join a conversation or start one in the comments below. Please remember to always be kind, and follow the standard rules!
e are listing the three Main Events for the weekend as they are the heart of the weekend. For information on these three main events please contact/use: Olga Morris at [email protected] for anything related to Fan Club Weekend.

The Main Cast Event which is the very Heart of the GHFCW.



This event is only hosted every 5 years, this could possibly be the last/ Np one can predict what will